Independent Obituaries: February 1, 2023
The following obituaries appeared in the February 1, 2023 edition of the Star Valley Independent.
For more area obituaries, please visit Schwab Mortuary.
For more resources including headstones, please visit the Star Valley Historical Society.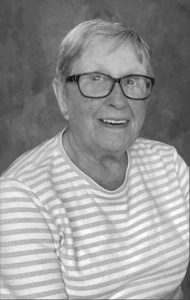 Katherine Ann Fleetwood Ross (Miller) passed away peacefully on January 5, 2023, in New Smyrna Beach, Florida. She was best known as Kate Ross, Mama Kate, Katie Ann, Katiedid, and Grandma Ross to all those who loved her. She was always ready to lend an ear or a hand to those who needed it. Her kindness, courage, and positive attitude made her well-loved.
Kate was born in Middlebury, Indiana on February 19, 1931, and was the youngest of seven children. The Miller family owned a dairy farm and was part of a close-knit Mennonite community that valued integrity and hard work, a strong belief in God, and a healthy sense of humor. She developed a hearty work ethic that served her well in life, and she learned to be self-reliant and quite resourceful. Her sense of compassion for animals (especially cats!), people and nature was an inspiration for many.
Kate married and raised five children with Park Ranger Jim Fleetwood until his passing in 1977. While living in numerous National Parks across the US, her work life included nursing in local hospitals and serving as the school nurse at the Bullhead City Junior High School in Arizona. For leisure, she volunteered at local schools, sang in her church choir, and enjoyed playing pinochle with friends. Later, she took up golf and tennis and became an avid world traveler. She especially cherished time spent with her family and loving husband Jim Ross, whom she married in September 1982.
Kate is survived by her children and their spouses Trudy Duffell (Tim), Dennis Fleetwood (Faren), Patti D'Aurio (Sal) and Susan Fleetwood (Pierre Boutet); and her three stepchildren Jack Ross (Laura), Don Ross (Clair) and Janet Ross (Frank). She also leaves behind 15 grandchildren and 16 great-grandchildren. Kate is predeceased by her youngest daughter, Joni Lynn Robinson of Ohio.
In lieu of flowers, donations in Kate's name can be sent to either the Alzheimer's Association, (800) 272-3900 or St. Patrick Senior Center, 58 Parsons, Detroit, MI 48201, (313) 833-7080.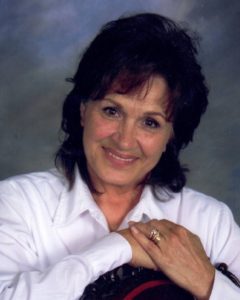 Verna J Rollins, age 82, passed away on Tuesday, January 24 2023 at Fairfield Village in Layton, Utah. She was born in Torrey, Utah to Isaac Rulon and Rebecca May Allen Jones. She was the 11th of 15 children.
She attended schools in Wayne County, graduating from Wayne High School in 1958. She participated in all girls' sports. She was in the finals of the ping pong, volleyball, and basketball tournaments at Snow College for three years. She was the flag carrier in the Pep Club and led the March girls for three years.
Her father was a farmer and a sheepherder. She spent many hours with her father tending to sick animals and helping herd the sheep and cattle. She was a very hard worker.
Verna was a single mother of five when she met her dear, sweet, Ralph (as she called him). She married Ralph on November 18, 1972 combining her five children with his three children. They later had their son Ron joining their families together and making them one. They later welcomed a foster son into the family, making a total of 10 children. Their marriage was later solemnized in the Salt Lake Temple.
Verna loved to travel with her husband. They traveled to the Bahamas, Brazil, Hawaii, Taiwan and Japan. She loved to go camping, play games, and put puzzles together. She loved to crochet, giving most of it away to her family and friends. She loved playing with her grandchildren and great grandchildren.
Verna and Ralph moved their family from Salt Lake in 1978 to Alpine, Wyoming. There they purchased and ran the Lakeside Motel and Restaurant. They employed many people from all over Star Valley and made many friends there. They were a fixture in the valley for over 15 years. They stayed in Alpine until all of their children had left the valley in 1994. Then they moved back to Utah to help their son run his construction company.
Verna was a Member of The Church of Jesus Christ of Latter-day Saints serving in many different callings. Verna and her husband later served a Mission together in the Johannesburg, South Africa Mission.
She leaves behind her loving husband of 50 years, Ralph, and their 10 children; Steve (Patti), Daniel, Patrick Lovato, Char (Bo) Wooldridge , Debbie (fiancé, Brent Sirstins), Jeffrey, Michael Todd, Chris, Ron (Stacey), Tony Schleich (JoAnn). She also leaves behind 40 grandchildren, 50 great grandchildren, 11 great great grandchildren, three brothers, three sisters and her beloved cat Tabby. She was preceded in death by her parents, one brother, seven sisters, daughter in law Wendy and her grandson Chaz.
Funeral services will be held on Monday, January 30 at 11:00 am at Lindquist's Layton Mortuary, 1867 N Fairfield Rd., Layton Utah. Friends may visit with family Sunday from 6 to 8 p.m. and Mon- day from 9:30 to 10:30 a.m. before the services.
Interment at Lindquist's Memorial Park at Layton.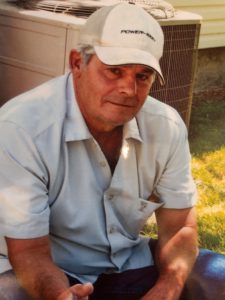 Dale Gene Hall age 71, passed away on Sunday, January 21, 2023, from a heart attack in Tooele, Utah.
He was born on October 28, 1951, in Thermopolis, Wyoming to Kenneth and Faye Hall.
Dale graduated high school from Star Valley, Wyoming and then attended Ricks College. From there, he followed in his dad's footsteps, working in the oil fields of Wyoming.
Later in life, Dale's time was spent with family, especially with nieces and nephews.
A few of Dales favorite things were the outdoors and fishing, but most of all, going on adventures and teaching his great-nieces and nephews how to ride their bikes, look for treasures, and teaching them how to use their imagination as well as a love for the great outdoors. He had a heart of gold and would make sure his family knew how much they meant to him, with the small treats or "crumpets" as he called them, to the numerous phone calls a day to give you a hard time as he would chuckle under his breath.
Dale is survived by his brothers and sisters: Kenneth Jr. (Stephanie) Hall, Marcia (David) Field, Ida (Rick) Johnson, Ada (Terry) Watson, Christopher (Monique) Hall, Russell Hall, and Kelly (Heather) Hall as well as many nieces and nephews.
He is preceded in death by his father Kenneth Hall, mother Faye Erickson Hall, and step-father Earl Mckay.
A small graveside service will be held in Fairview, Wyoming at a later date under the care of Dalton-Hoopes Funeral Home and Cremation Center. Online Condolences may be shared at DaltonHoopes.com.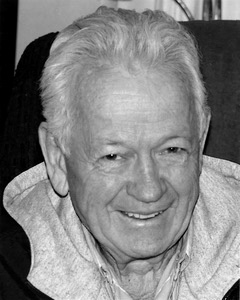 Laddie Briscoe Roberts, who went by Briscoe or 'Bric', was born in his grandfather Hokan Hokanson's house in Thayne, Wyoming on September 15, 1936. There was no doctor, just a midwife, his Aunt Mary Hokanson, who was a registered nurse. He was the fourth of five children. His siblings were: LaRue, Cliel, Gayle, and his little sister Beth. He grew up with his family in Star Valley, Wyoming. While in high school, he participated in boxing and received college scholarship opportunities. He graduated from Star Valley High School in 1954. After high school, Briscoe attended Ricks for one year and worked in California before being called on a mission.
He was called and served in the Northern Mexico Mission for two and half years. When he returned from his mission, he met Brenda Thurman while on a double date with a friend. Shortly after they became engaged, Briscoe enlisted in the National Guard where he eventually became a Sergeant.
Between serving the Lord, the Government, and his family, Briscoe also received his Bachelor's degree in Education from Utah State University. Briscoe and Brenda had six children–four boys and two girls: Roby, Tina, David, Dirk, Tristi, and Shad. His nephew Jim also lived with the family after his father Cliel passed away and was like a son to them.
Jobs that Briscoe had through- out his life include: farmer, elementary and high school teacher, car salesmen, motorcycle dealer, bus driver, whitewater guide, real estate agent, manager of the game room at Ricks College, and ultimately he worked as the Director of the Postal Department at Ricks College. While employed at Ricks College, he implemented new practices and programs that greatly increased the efficiency of the postal department. During his final year of employment at Ricks College, he was named employee of the year by President David Bednar. He was also given a commendation and recognition by the general postmaster of the US postal service during a national college and university forum held in Logan, Utah.
After retiring from Ricks College in 2000, Briscoe and Brenda spent the next three years in Monterrey and Guadalajara, Mexico helping to start a welding program for Ricks College. This service was a wonderful blessing in their lives.
After their time of service in Mexico, Briscoe and Brenda spent summers in Rexburg, Idaho and winters in Queen Creek and then Gilbert, Arizona.
Beginning in 2018 they began living year round in Arizona, where they loved being close to family.
Briscoe and Brenda have 24 grandchildren and 33 great-grandchildren.
Hobbies include whitewater rafting, hiking in the mountains, reading, and most of all playing games with his children and grandchildren. The gospel, Brenda and their children, grandchildren, and great grandchildren were the joy of his life.
Briscoe passed away on January 1, 2023, in Gilbert, Arizona.
Let us know what you think!
Tagged:
Dale Gene Hall
Katherine Ann Fleetwood Ross (Miller)
Laddie Briscoe Roberts
Verna J Rollins