Independent Obituaries: January 11, 2022
The following obituaries appeared in the January 11, 2023 edition of the Star Valley Independent.
For more area obituaries, please visit Schwab Mortuary.
For more resources including headstones, please visit the Star Valley Historical Society.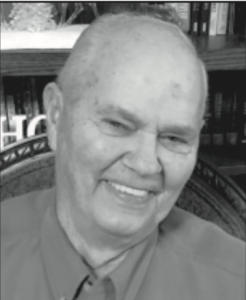 Elworth E Erickson was born April 29, 1939 in Afton, Wyoming to Newel and Verba Erickson. Five siblings came later, Ronnie, ValDee, KelB, Lance, and the long awaited baby sister, Lisa.
All of his childhood days were spent on the farm with chickens, horses, cows, turkeys, pigs, and dogs. He spent many long days during the summer catching bullheads and snaring suckers in Jacknife. Some people would pay him a dollar a dozen for those bullheads and that was a lot of money.
Elworth went to grade school in Freedom. The school had only four rooms and there were two grades in each room. The bathrooms were outside, one his and one hers. They were very cold but he was used to it because he was in fourth grade before they got indoor plumbing at home. He loved to play basketball, baseball, and football. He also participated in neighborhood horse races every Sunday afternoon.
Elworth was baptized when he was eight years old. There were six or eight who were old enough to be baptized at the same time. They were put in the back of a two ton truck and taken to the Afton Stake Center. They were little brats and knew that when they were baptized, all of their sins would be wiped away so they swore all the way to Afton. Nobody had any family members in attendance nor did they know the man that baptized and confirmed them.
In high school, he would get up at 4:30 am before school to do chores on the farm. His dad worked on the Palisades Dam and left very early in the morning and got home late at night so Elworth had to milk and do most of the chores alone. Elworth joined the national guard when he was 16 and served for eight years.
He spent a lot of time with his grandpa Keeler who taught him how to trap. He loved his grandpas stories and songs and just spending time with him. He would trap beaver and mink while his grandpa trapped coyotes and bears. Later, Elworth spent lots of time on snow shoes trapping beaver to earn a living.
Elworth was a great athlete and achieved All Conference and All State in football his junior and senior years in high school. He attended Ricks college on a football scholarship but didn't finish, a decision he always regretted.
Elworth married his high school sweetheart, Fayone Coates, on June 30, 1958 in Etna, Wyoming. They were sealed in the Idaho Falls temple one year later. Together they had four children, Terri, Todd, Sherie, and ElDonna. He loved his family very much.
Elworth always loved hunting and fishing and spent lots of time perfecting these interests with his family and so many great friends he collected throughout the years. He also spent a lot of time competing in black powder rendezvous events and had quite the collection of prizes.
He had health challenges most of his life and endured three hip replacements, two knee replacements, one shoulder, elbow, ankle, gallbladder, and open heart surgery followed by several stint placements.
His work history includes farm work, construction jobs, trapping, forest service, carpenter helper, airplane factory, sawmill, truck driver, mortician assistant, huntingguide, deputy sheriff, drivers license examiner, sales tax collector, and supervisor at the port of entry.
Fayone died in January 2000 and Elworth was pretty much lost for the next six years. Finally he met a spunky little relief society president from Pocatello who stole his heart. Elworth loved to dance and he met Shanna Baumgartner at one of the singles dances. When he got home, he realized all he had was a name. His daughter, Terri, with the help of Google, found him a phone number. He gave Shanna a call, took her on a date and as they say, the rest is history. They were married January 2, 2010 and have enjoyed 13 wonderful years together. The family is so grateful to Shanna for her love and care for all of us, but most especially our dad and grandpa.
Elworth died January 5, 2023 following a three week struggle from complications of a stroke and other ongoing health issues. He is survived by his wife Shanna, his daughter Terri Dahlstrom (Robin), son Todd Erickson (Tami), daughter Sherie Warren (Wyatt), and daughter ElDonna O'Brien (Joseph); step children – daughter Kele Hansen (Johnny), son Kevin Dawson (Jennifer), and son Patrick Baumgartner (Amanda); as well as 30 grandchildren and 45 great grandchildren.
He was preceded in death by his first wife, Fayone, his parents Newel and Verba Erickson, his brother ValDee Erickson, brother-in-law Tad Jensen, and his grandson Kyle Erickson.
He was a wonderful husband, father, grandfather and friend and will be greatly missed!
A funeral service was held Tuesday, January 10, 2023 at 12 pm at the Kinghorn Ward chapel, 1700 Kinghorn Rd., Pocatello, Idaho 83202. A viewing was held prior to the service at the church. A dedication of Elworth's final resting place will be held on Wednesday, January 11, 2023 at 1 pm at the Etna Cemetery in Wyoming.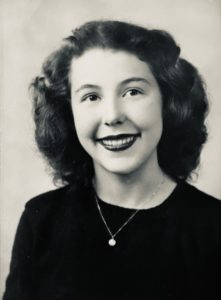 Shirley (Gabrielson) Rees returned to our heavenly Father, on December 26, 2022, at the age of 92. Shirley was born in Salt Lake City, Utah to Ernest Bernard Gabrielson and Georgia Fotheringham Gabrielson on January 21, 1930, the first of their two children.
Shirley grew up in Salt Lake City, Utah and graduated from East High School. She then attended the University of Utah. Her education was cut short when she met Del Rees. They married in 1950, and afterward moved to Granger Ut. There they proceeded to raise their family. Shirley eventually earned a Bachelor of Science degree in Elementary Education from Brigham Young University in 1973. A remarkable achievement for a young women in the 1960s and still raising six children.
Literature and faith were ever present in Shirley's life, this led to a career in education. After 30 years of living in Utah and with the family raised, Shirley and Del left Granger, Utah to make a new life in Bedford, Wyoming. Shirley loved life in Bedford. Here she continued her teaching career as an elementary school teacher; she loved the kids and they loved her.
Shirley was a devoted member of The Church of Jesus Christ of Latter-day Saints, where she served in many positions. She especially enjoyed her time serving as a church librarian.
She had a passion for genealogy research. The genealogy work led to her writing the book "Hannah Stands Tall", which loosely portrays her great grandparents living in Southern Utah. Becoming a published author was one of Shirley's goals, one that combined her love of literature and education. While she always maintained that the central character Hannah, was not her, Shirley showed the same integrity, faith in God, love for family, that she was known for.
Shirley will be remembered as a loving wife, mother, grand- mother, and great grandmother. She is preceded in death by her infant daughter Karen. She is survived by her brother Gary, husband Del, her six children; Nick, Shaun, David, Kellie, Eric, Kim, and their spouses, 19 grandchildren, and 14 great grandchildren.
Funeral services were held at the Bedford Ward House, on January 7, 2023. The viewing was from 9:00 am to 11:00 am, Funeral services commenced at 11:00 am to 12:00 pm. Graveside services to follow at the Bedford Cemetery.
Following the services, the Bedford Ward Relief Society provided a luncheon at the Bedford Ward House.
The family would like to extend their sincere appreciation to the entire staff at the Star Valley Care Center in Afton, Wyoming, for their outstanding care of Shirley.

Let us know what you think!
Tagged:
Elworth E Erickson
Shirley (Gabrielson) Rees
Star Valley Wyoming obituaries
Wyoming obituaries