Independent Obituaries: July 10, 2019
The following obituaries appeared in the July 10, 2019 edition of the Star Valley Independent.
For more area obituaries, please visit Schwab Mortuary.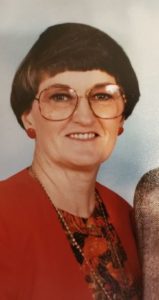 Afton native Colleen Cranney Matthews passed away in June, 2019 in Franklin, Tennessee at the age of 83.  She was born to Hiram and Louise Cranney in Afton in March, 1936, the second child and oldest daughter of six children. She graduated from Star Valley High School and LDS Business College in Salt Lake City. She worked several years for Doyle Child Agency in Star Valley before attending classes at LDS business college and the University of Utah. She met and married James Edwin Matthews in June 9, 1961 in Las Vegas Nevada, while he worked at Kennecott Copper Mine and they both attended the University of Utah. They then moved to Brigham City, Utah, working at Thiokol Corporation and had one son, Craig, born in 1962. They next moved to Pittsburg, Pennsylvania while Jim pursued an advanced degree at Carnegie Mellon University. They then moved to the Bay Area in California, first to El Cerrito and then to Pleasanton in 1972. Colleen retired in June 1996 from San Ramon Valley Unified School District as the Director of Classified Personnel after serving more than 25 years with the district. After retirement the couple lived winters in California and summers at Jim's family home in Vermont. They eventually chose to settle permanently in Spring Hill, Tennessee. They enjoyed many hobbies together such as genealogy, renovating projects, enjoying their community history, walking, and biking. Colleen was an active member of the Church of Jesus Christ of Latter-day Saints. She served many years both singing in and leading the ward choir. After nearly 58 years of marriage, Colleen passed away a few weeks after losing her husband Jim to an unexpected heart attack in May, 2019. They were both living at a care center near their home. She was also preceded in death by two brothers, ValDee and Lynn. She is survived by her son Craig and his wife Cyndi (Sachse,Texas); three grandchildren: Corrinne (Gainesville, Florida), Erin (Boston, Massachusetts), and Justin (Norman, Oklahoma); sister, Glaya Douglas (San Juan Capistrano, California); and brothers Don Cranney (South Jordan, Utah) and Steve Cranney (Afton). A memorial celebration is planned for 5 p.m. on September 14, 2019 at West Riverfront Pavilion, 11050 S. Riverfront Parkway, South Jordan, Utah. Family and friends are welcome.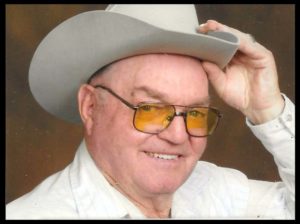 Lynn Johnson, 85, of Auburn passed away peacefully on Thursday, July 4, 2019. Lynn was born in Auburn, Wyoming. He was the first of three children born to Rollin and Lavon Johnson. His early childhood was spent on the family ranch in Auburn. Lynn often talked about herding sheep with his grandpa Johnson up Stump Creek. Lynn's dad died in an accident with a horse when Lynn was twelve years old. He along with his mother, brother (Farrell) and sister (Karen) continued to operate the ranch. Lynn graduated from high school in 1953. He married Shirley Steed and over the years they were blessed with three children. Lynn worked a variety of jobs, including cattle ranching in Sage Valley Idaho, Jackson Wyoming and Cokeville Wyoming. Lynn also enjoyed guiding hunters in the Yellowstone Wilderness, Snake River area, and Greys River area.  Throughout his life, Lynn enjoyed working with horses, and was an excellent horseman. He was successful breaking colts to ride, racing Chariot teams or racing on the flat tracks. Lynn also loved driving a good work team. In the late 1960's Lynn was hired as a forestry technician by the US Forest Service. He worked for the Forest service until retirement in 1999. After retirement Lynn and Shirley spent their summers on the ranch in Auburn and winters in Overton Nevada, four wheeling and fishing. In 2007 Lynn lost the love of his life Shirley to cancer. After several years he was blessed with finding a second love and married Elaine Goody. They continued to work the ranch in the summers and spend the winters in Overton enjoying the warm weather. Lynn was preceded in death by both parents, his brother Farrell, his sister Karen, his first wife Shirley and his daughter Teresa.  He is survived by his wife Elaine, son Wade (Beth), son Bill (Amy), son-in-law John Porter, stepsons Bryon and Bill Goody and stepdaughters Jolene and Sheila, 28 grandkids, and 53 great grandkids. Lynn's life was celebrated at the Meadows Ward on Tuesday July 9, 2019 at 12:00 noon. A Viewing prior to the service was from 10:00 a.m. to 11:45 a.m. The night viewing was Monday July 8, 2019 from 6:00-8:00 p.m. at the Schwab Mortuary in Afton Wyoming.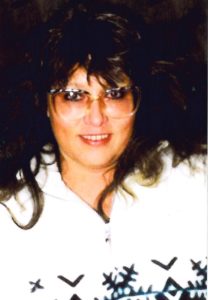 Brenda Sue Harmon passed away on January 17, 2019. She was born in Taft, California on July 14, 1961. She was the daughter of Mel and Sue Waddle.
She was raised in Taft, California until she met and married her husband Val Harmon and moved to Afton, Wyoming.
She is survived by her husband, Val, her mother Sue Waddle, her step father Ray Hyde, her daughter Suzanne White (Tommy), three grandchildren, brother Will (Kathy) Waddle of Idaho Falls, and many uncles, one aunt, and lots of cousins, nieces and nephews.
Graveside services will be held on July 14, 2019 at 11 a.m. in Fairview.
Let us know what you think!
Tagged:
Brenda Sue Harmon
Colleen Cranney Matthews
Lynn Johnson