Independent Obituaries: July 17, 2019
The following obituaries appeared in the July 17, 2019 edition of the Star Valley Independent.
For more area obituaries, please visit Schwab Mortuary.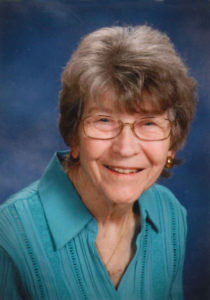 LaQuita Sklenar of Pocatello, Idaho (formerly of Afton, Wyoming) passed away Monday, July 8, 2019 after failing to recover from an infection following a fall. Lucky—as she was known to friends and family—was born July 9, 1935 to Charles and Bessie Stepanek of Schuyler, Nebraska. After graduating from high school, Lucky worked for Dale Electronics in Columbus and married Joe Sklenar of Abie, Nebraska in 1957. In 1963, Lucky and Joe moved to Soda Springs, Idaho, where Joe found employment at the J.R. Simplot Company while Lucky worked reception for Judge Rasmussen. Later, Lucky moved into insurance, among the first women to achieve an agent license, first holding down the Soda branch of the Hendricks Agency before moving to the Walker Agency. Lucky later followed Joe to Afton, Wyoming after Simplot relocated. When Joe passed away, Lucky moved to Pocatello, Idaho to be closer to her daughters. She remained highly active in the Catholic Church, continuing to participate in the Legion of Mary and helping to distribute communion to the homebound until the need to enter assisted living. Her kind, generous, and compassionate spirit will be much missed by those who knew her. LaQuita was preceded in death by her parents and husband, as well as siblings Charles, Gladys, Wylma, Ronald, and Bette.  She is survived by siblings Marcella, Orin, and Carol, as well as daughters, Debey and Kathy, and granddaughter, Calli.  A rosary will be said Monday, July 15 starting at 6:30 p.m. at Sims Funeral Home in Soda Springs, followed at 7 p.m. by a viewing. Funeral mass will be said Tuesday, July 16 at 11 a.m. at St. Mary's Catholic Church followed by burial in the Fairview Cemetery.  Condolences and memories can be shared online with the family by visiting www.simsfh.com.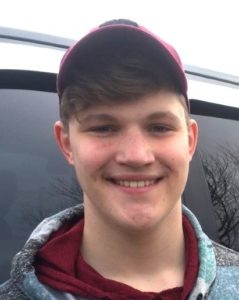 Stratton Jay Bruderer was born on March 16, 2003 in Afton, Wyoming. Stratton passed away on July 9, 2019 in Rock Springs, Wyoming. He is the youngest of four children born to Bradley and Suzzette Howell Bruderer. Stratton will be missed by everyone that ever had the opportunity to come in contact with him. He had a special way of making you feel loved and was known for his huge bear hugs. Stratton is survived by his parents Bradley and Suzzette, his brother Kirk and wife Ting of South Carolina, his sister Sierra Jones and her husband Jesper Jones of Texas, and his sister Kinley of Wyoming, as well as his two nephews Jaz and Mazer Jones, and one niece Keziah Jones, grandparents Ivan and Ellen Bruderer of Auburn, Les and Janiel Howell of American Falls, Idaho and great grandmother Jessie Howell of American Falls, Idaho, as well as many, many aunts, uncles, cousins and dear friends.  A celebration of Stratton's life was held Friday, July 12, 2019 at Fox Funeral Home, 2800 Commercial Way, Rock Springs. A funeral service was held at 10 a.m. on Saturday, July 13 at The Church of Jesus Christ of Latter-day Saints, 2055 Edgar Street in Rock Springs.  Internment took place at the Afton Cemetery in Afton, Wyoming. Condolences for family can be left by going to www.foxfh.com.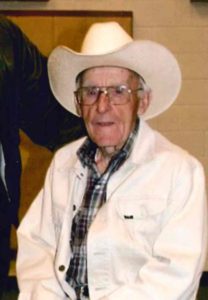 Wilton J Lindberg, age 97, passed peacefully through heaven's gate Thursday morning, July 11, 2019 in Osmond surrounded by his daughters and wonderful caregivers. Wilton was born November 15, 1921 in Afton, Wyoming to Ethel Laura Olson and Axel Justus Lindberg. He was the fifth of eight children and was raised on the current family ranch in Osmond. Wilton attended six grades in Osmond and 7th-12th in Afton. They traveled to school in a white top covered wagon and sleigh with a small wood-burning stove in it to keep warm. Wilton was excited to attend Star Valley High School where he competed in boxing for four years. He graduated from High School and Seminary in 1940 and in June 1941 he met Vonavee Kent They were married September 3, 1942 in the Logan Temple. The war was in full swing at that time. In March 1944, Wilton was drafted into the Navy and entered Signal Service School at Great Lakes, Illinois. He received orders to the island of Guam where he worked on a 125 foot signal tower. He delighted his family and friends often with his knowledge and good memory of Morse code. On April 4, 1946, he received an honorable discharge at Bremerton Washington and came home to his beautiful wife and daughter.  Upon entering the valley and seeing the beautiful mountains Wilton knew this was the place he wanted to stay, raise his family and work the land. On December 7, 1954 Vonavee passed away from a heart condition and Wilton was left to raise their two daughters. In 1957 he married Norma Robinson Taylor and a new chapter began. Norma and her three children blended the two families into one and in 1959 another daughter was born. Wilton continued to work his farm along with helping others around the valley with their crops, taking on carpentry jobs and then working several years at the Star Valley Lumber Mill. He enjoyed and learned much from each job and for the service he was able to provide others. Wilton was an icon and mentor in the farming and dairy community. He had a wealth of knowledge and years of experience producing some of the best dairy cattle and crops around. Farmers would ask his advice on many issues as they knew that Wilton would always have the answers to help them out. He loved farming and had a great love and respect for the land and for his animals. Wilton is a member of the Osmond Ward where he had several callings including Ward Clerk in the Bishopric. Wilton was diligent and hardworking yet had a great sense of humor and a love of music. He entertained visitors with his renditions on the accordion and harmonica until the last few days of his life. He truly loved his family and left his posterity a great legacy. He was a great example of honesty, and integrity.  Wilton is preceded in death by both wives, Vonavee and Norma, his daughters Carolyn Dana and Irene Price, three grandchildren and two great grandchildren.  He is survived by his children: Jackie Lowry (Wendell, Jed Taylor (Jan), son-in-law Clark Price (Irene), Sherry Lindberg and Laurie Mignano (Mike); 20 grandchildren, 45 great-grandchildren and five great-great-grandchildren. Funeral Services will be held on Saturday, July 20, 2019 at 11 a.m. in the Osmond Ward Chapel. A viewing will be held on Friday, July 19, 2019 from 6-7 p.m. at Schwab Mortuary, and from 10-10:45 a.m. prior to the service at the church.
Let us know what you think!
Tagged:
LaQuita Sklenar
Star Valley Wyoming obituaries
Stratton Jay Bruderer
Wilton J Lindberg
Wyoming obituaries