Independent Obituaries: July 20, 2022
The following obituaries appeared in the July 20, 2022 edition of the Star Valley Independent.
For more area obituaries, please visit Schwab Mortuary.
For more resources including headstones, please visit the Star Valley Historical Society.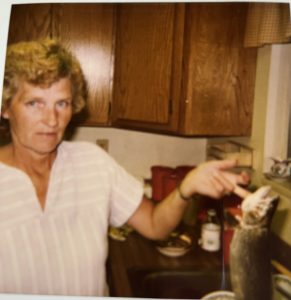 Margaret "DellMay" Penn passed away at Caribou Memorial Hospital surrounded by family on Saturday, July 16, 2022 following a brief illness. She lived a long life of 85 years in the presence of family and friends who loved her very dearly.
DellMay was born in Thayne, Wyoming on December 30, 1936 as the oldest child of Loren and Ann Walton. Her family grew to include 5 siblings: Lael (Loretta), Dennis (Carolyn), Don (Denise), Alma, and Marie (William). She lived in Thayne and attended school in Star Valley, Wyoming until the age of 16 when she met and married Robert Stumpp. The wedding took place in Smoot, Wyoming at the bedside of his mother, who was healing from a broken hip. Remember, this was Wyoming and DellMay has never been pretentious.
The couple had six children: Jackie, Bob (Kathy), Patti (Steven), Kim, Teresa, and Blake (Debra). The large family lived in Star Valley before moving to Conda, Idaho to raise their family in a two bedroom house where DellMay developed the "fastest shoe in the West" as remembered by her many children. When she wasn't practicing her shoe skills, she worked several jobs to support the family such as middle school custodian, housekeeping, and CNA for the elderly. Dell May and Robert divorced in 1974 and she married Steve Penn in Elko, Nevada in 1976. The couple moved back to Star Valley in 1985 and she continued her favorite work as a CNA in Jackson and Montpelier. Later in life, she worked various jobs before retiring at 68. Steve passed away in November 1993 while the couple was on a fishing trip and DellMay remained in their home until her death.
DellMay loved camping, hunting, fishing, knitting, crocheting, gardening, cooking, and baking. She taught several grandchildren to crochet, except for the left-handed one. She just threw her hands in the air and said "I give up". That grandchild had to learn on her own. DellMay's garden was known for colorful flowers, birds, bees, and the occasional deer. The many birds that visited her bird feeders provided a lot of enjoyment in the later years when maintaining a garden became difficult. She was supportive of her children and grandchildren in every way possible. She spent countless hours at the fairgrounds watching her great-grandchild, Jayden, participate in rodeos, horse shows, and royalty competitions. Several grandchildren moved out of the area and she savored every phone call and visit with them.
DellMay enjoyed traveling with her family and her favorite destination was the Oregon Coast where she made several trips with Jackie and Patti. Miraculously, no one was purposefully left behind during those vacations. In addition to her family, Dell May loved animals of all kinds, especially horses. She had stories of riding horses with her father on the farm in Auburn and owned horses at various points in her life.
DellMay's legacy consists of six children, 14 grandchildren, 25 great-grandchildren, six great-great grandchildren, and a very spoiled black Shit-zu named Bingo. All surviving family and pets will be left with wonderful memories, love, and hearts that will take time to heal.
DellMay was proceeded in death by her parents (Loren and Ann), brother (Alma), sister (Marie) husband (Stephen), son (Kim), grandsons (Dallin, James, and JR), great-great-grandkids (Kyla and Elizebeth), and favorite son-in-law (Steven).
In lieu of flowers, the family asks that donations be sent to Caribou County EMS. Call (208) 547-2583 for information about how to make a donation. The EMS team provided a compassion transfer for Dell May from Idaho Falls to Soda Springs so she could spend her final days closer to family. The family will always be grateful for this incredibly kind gesture.
Graveside Services will be held on Saturday, July 23 at 11 a.m. in the Afton Cemetery.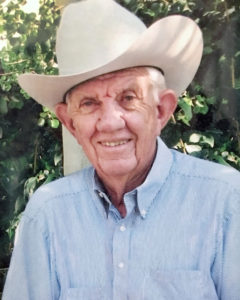 Howard Ralph Moore, 92, passed away peacefully on July 15, 2022, at the home of his daughter, Karen, in Fruit Heights, Utah.
He was born in Idaho Falls, Idaho on October 10, 1929, to Ralph Moore and Florence Johnson Moore. He attended Shelton School, Ririe High School and Idaho State University Pharmacy School and graduated as a pharmacist. He worked in Logan, Utah and Rigby, Idaho, as a pharmacist, then joined Eli Lilly & Co as a pharmaceutical representative.
He married Carla Marie Madsen in the Idaho Falls temple on November 13, 1953. They had 3 daughters: Jan, Paula and Karen. Howard's job took the family to Idaho Falls and Boise, Idaho, Anaheim, California, and Bountiful, Utah. He retired from Lilly after 32 years. Howard and Carla bought their retirement home in Alpine, Wyoming, where he could be outside puttering and Carla could cook and they could go fishing on Jackson Lake and enjoy the beauties of Wyoming.
Howard was a very social person and loved to visit with everyone. He had many wonderful friends during his lifetime. He was a faithful member of The Church of Jesus Christ of Latter-day Saints. He served as Elders Quorum President 4 times, High Priest Group Leader twice, High Councilor and stake missionary. He was a faithful home teacher/ministering brother; this was his favorite calling because it was all about visiting and being a friend. Carla passed away in 2020 and Howard surprised his family and himself with cooking and doing his own laundry as he stayed on in Wyoming. He couldn't have done it without his wonderful neighbors: Bart and Anna Erickson. They are truly angels. His family thanks them for all they did for Howard and Carla over the years.
Howard had some health issues this summer and came to stay with his daughters in Utah, who were so thankful, to share in his final days on earth. We are grateful for the many friends and family who have touched Howard's life – driving him to appointments, getting his groceries, calling to check up on him. We love and appreciate all who served him so well. The family would like to thank CNS Hospice and Laura, his wonderful nurse, for all they did to make his last days as comfortable as possible.
Howard is survived by his 3 daughters: Jan (Kevin) Goodrich, Paula Seaman, Karen (Lynn) Bendall; 9 grandchildren; 16 great-grandchildren; and his sister, Dorothy Nelson.
He was preceded in death by his wife, Carla; a grandson, Christian Goodrich; and a great-grandson, Micky Bendall.
Funeral services will be held at 11:00 a.m. on Saturday, July 23, 2022, at the Ririe Stake Center, 14061 N. 130 E., Ririe, Idaho, 83443. A viewing will be held from 10:00-10:45 a.m. prior to the services at the church. The interment will be immediately after at the Ririe Shelton Cemetery. Funeral services entrusted to Wood Funeral Home in Idaho Falls.
LaVon Hillstead Lancaster was born June 18, 1933, in Smoot, Wyoming to Noah and Jean Hillstead in her grandmother's home. She was the fourth of ten children and grew up in Fairview where she attended grade school. She graduated from Star Valley High School in 1952. After working in Salt Lake City, she returned to Star Valley and married her high school sweetheart, Leslie Delano Lancaster, February 10, 1953, in the Logan, Utah Temple. They lived in Smoot and worked as equal partners on their ranch their entire married life. Their family included eleven children.
In 1995 she was chosen as Wyoming's Mother of the Year. She was honored by the governor and represented Wyoming at the National Convention in New York City.
LaVon was a kind and gentle person. She spent her life in service to her family, church and friends. She played the piano and enjoyed good music. She was an avid reader and had a large collection of books. LaVon liked baking and made delicious treats, especially cinnamon rolls which she liberally shared with others. She enjoyed watching sports that her family participated in and was a fan of the Utah Jazz. She was a beloved mother, grandmother, aunt and friend and will be deeply missed by all. She died July 14, 2022, at her home on Lancaster Lane in Smoot.
She is proceeded in death by her husband Delano and two sons, Kreg and Leslie. Also, her daughter-in-law Joan Jensen Lancaster and parents George Noah Hillstead and Jean Taggart. Siblings: Verla Ashment, Ruth Roundy, Robert, Lawrence, Richard, John, and Heber Hillstead.
She is survived by nine children: Robert (Joanne), Colette (Ravell Call), Terrie (Art Tenney), Larry (Venice), Tim (Paula), Art, Dallin (Rhonda), Leesa (Ty Campbell), Marlin (Angie), thirty-eight grandchildren, seventy great grandchildren, her brother George Hillstead and sister Jane Taylor.
Funeral Services will be held on Friday, July 22 at 12 noon in the Cottonwood Ward Chapel. A viewing will be held on Thursday, July 21 from 6-8 p.m. at Schwab Mortuary, and from 10-11:45 a.m. prior to the service at the church.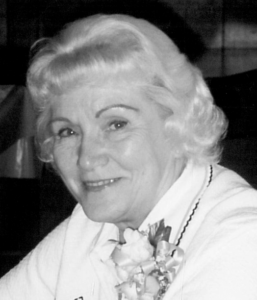 Wilna Allred, 88, of Cheyenne, died on December 23, 2021. She was born on September 30, 1933 in Auburn, Wyoming to Aldon and Vira Greene Putnam.
Wilna grew up in Star Valley, Wyoming and always considered "the Valley" her home. She married LaDee Allred on October 2, 1951. They started their family in Afton and moved to Cheyenne in 1972. Wilna worked for the Laramie County School District in the payroll department for nearly 30 years until her retirement.
Wilna enjoyed her yearly trips with her mother, sisters, and brother. Later, she loved to read, especially historical fiction. She was a member of The Church of Jesus Christ of Latter-day Saints and was proud of her heritage. Most of all, she cherished the time spent with her growing family and delighted in their accomplishments.
Wilna is survived by sons Wynn Allred (Chandra) of Winnemucca, Nevada and Steve Allred (Lynn) of Cheyenne, daughter Susan Harris of Cheyenne, seven grandchildren, 18 great-grandchildren, and four great-great-grandchildren. She is also survived by Brother David Putnam, Sister Ann Taylor (Keith), and brother-in-law Boyd Jenkins. She was preceded in death by her parents, daughter Sheri Allred, Sister Vera Jenkins, and infant sister Vira Putnam.
A graveside service will be held at the Afton Wyoming Cemetery on a later date.
Burial will be at the Afton Cemetery on Saturday, July 23 at 10 a.m.
Let us know what you think!
Tagged:
Howard Ralph Moore
LaVon Hillstead Lancaster
Margaret "DellMay" Penn
Wilna Allred