Independent Obituaries: July 27, 2022
The following obituaries appeared in the July 27, 2022 edition of the Star Valley Independent.
For more area obituaries, please visit Schwab Mortuary.
For more resources including headstones, please visit the Star Valley Historical Society.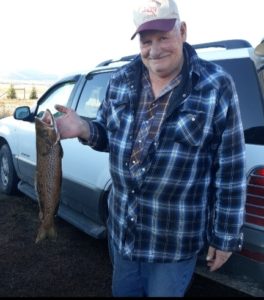 George Albert Kennington was born August 4, 1947 in Afton Wyoming to Glenn and Delpha Kennington, and died July 20, 2022. George grew up on the family farm in Afton, He learned from an early age of hard work from milking cows to working in the fields. He was always up early and put in full day. He held many ranch jobs in Wyoming and Idaho, he worked for SV Feed store, Star Studs Sawmill, Harry McReynolds, Polygaurd, and Star Valley Disposal until he was injured and had to retire.
He married the love of his life Lana Allred on January 19, 1971, and with this union he was blessed with two beautiful daughters, Dessa and Quine.
George was a wonderful father and his love grew even more when he became a grandfather to Lanessa, Kheldon and KaeLana, they were was his pride and joy.
He loved his family unconditionally and was always there to support and help anytime, day or night. George had a gift of making everyone feel excepted and loved. He never really had just friends, or just acquaintances, because he treated everyone like family. You never went to See George with out leaving with Candy, jerky, fish or money put in your hand, and a big old smile as he waved goodbye. His favorite past times were, Fishing, hunting, trapping, camping, reading, and just visiting with friends and family on his back deck. His family was especially close and took many drives just to enjoy the mountains, and reminisce on old times and see the roads that he built and places that he worked.
George held many positions in The Church of Jesus Christ of Latter-day Saints, but his favorite two were primary and scouts. He and Lana were primary teachers for over 20 years in different classes. George just loved the children and they loved George.
George was a member of the Army National Guard and was honorably discharged in 1972.
He is survived by his daughters Dessa Shaffer and Quine Crnkovich, his three grandchildren, Lanessa Shaffer, Kheldon Shaffer and KaeLana Crnkovich, his siblings ValDee (Dale) Kennington, La Von Davis, Cathy Davis, Annie (Cleve) Erickson and Brad (Kelly) Kennington.
He is preceded in death by his wife Lana, both parents, Glenn and Delpha Kennington and his sister Jean Hoopes.
Memorial Services will be held on Saturday, July 30 at noon in the Grover Ward Chapel. A viewing will be held on Friday, July 29 from 6-8 pm at Schwab Mortuary and from 11-11:55 am prior to the service at the church.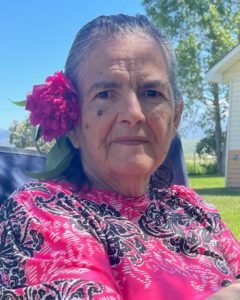 Kristina Maria (Morales) Brubaker was born on September 23, 1954 to Jesus and Pabla Morales of Torrance, California. Kristina was the seventh child of nine children, having five sisters and three brothers. Kristina grew up with her brothers and sisters in Torrance, California where she attended elementary, junior high, and high school. From a young age, Kristina attended Calvary Assembly of God Church in Torrance where she began her life long walk with the Lord accepting Jesus Christ as her personal savior. Kristina would also meet her loving husband of forty-five years Mervin Brubaker.
Mervin and Kristina would go on to start their family having two sons and a daughter.
In 1979 the Brubaker family moved to Auburn, Wyoming. Kristina loved Wyoming, her house, and most of all her family. Kristina enjoyed having pets of all kinds including goats, chickens, ducks, turkeys, cats and a dog, all of which had names. She also enjoyed planting flowers, trees, embroidery, cooking/baking, collecting vintage purses, reading the Bible, and spending time with her family.
Kristina passed away peacefully on July 21, 2022 and will be missed by all that knew her.
She is survived by her loving husband Mervin Brubaker of Auburn, Wyoming; County Brubaker of Fife, Washington; Delilah (Justin) Cooper of Laramie, Wyoming; Zachary (Lindsey) Brubaker of Grover, Wyoming. 11 grandchildren, eight great grandchildren.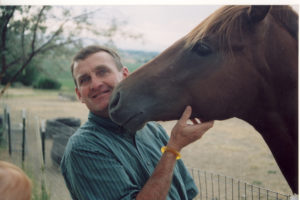 Robert Gale Hyde joined the family of Gale Hyde and Charlene Holden on October 23, 1952 in Kissimmee, Florida. He passed away at age 69 at his home in Auburn, Wyoming on July 21, 2022 after a valiant, thirty-year battle with Parkinson's Disease.
He came home from the hospital to an older sister Linda. Suzette, Kevin, Michele and Cheryl were later added to the family. His early childhood memories were mostly of living in Gandy, Utah on a remote ranch where he had many adventures with his beloved cousins. They all attended school in a one-room schoolhouse.
After elementary school, the children would have had to leave home to attend school, so the family left the ranch and moved to Reno, Nevada where "Bobby" attended Middle School and the first two years of High School. There he discovered basketball, which he loved all his life. (His grandchildren knew nobody could shoot hoops like Grandpa Bob.) He also felt the taste of victory as he started winning races in track. He later played football, basketball and ran track for Star Valley High School. He broke the Wyoming State record in the 2 mile race and went on to run for Weber State College.
The summer before his Junior year in High School, the family moved to Star Valley, Wyoming where he found his true passion and home. His Dad was a partner in an outfitting, guiding business called Wagons West. He loved the mountains, hunting, fishing and riding horses. He spent summers guiding wagon trains and trail rides. He had a natural gift with horses and was called a "horse whisperer" by friends. He was always happiest if he could be alone in the mountains he loved.
During these years, his dad was diagnosed with cancer. When Bob was running 200 miles a week to train for Cross Country at Weber, he would drive to Salt Lake on the weekends to visit his father and donate blood. His father passed away when he was only 19, asking him to take care of his mother. He always tried to do this as much as possible. He truly loved his family.
He married Kristi Lewis in the Salt Lake Temple on May 13, 1977. Five children joined their family, Shilo, Mariah, Josh, Tessa and Jordan. As time went on, 19 grandchildren became the light of his life. He loved them with all his heart.
He started a construction company building homes, working in Fernley, Nevada; Evanston, Wyoming; Salt Lake, Utah and Star Valley, Wyoming. He worked hard to support his family. He later worked for almost twenty years at Simplot where he had many friends.
He was a faithful member of The Church of Jesus Christ of Latter-day Saints where he willingly served in many callings. He served a two year mission in Spain. One of the great blessings of his life was serving in the Baptistry at the Star Valley Temple.
He was determined and courageous in his battle with Parkinson's. He never stopped trying and he always kept his unique grin. He loved all his neighbors and friends and was ever watchful of ways to help and serve them. They called him "Good Neighbor Bob".
He is survived by his wife Kristi; children Shilo and Bert Wolfley, Mariah and Jared Sorenson, Josh and Rochelle Hyde, Tessa and Justin Kaiser, and Jordan and Reigan Hyde, grandchildren Miriam and Aaron Wolfley; Zach, Mia and Bella Edwards; Jacob, Garen, Oakley, and McKay Sorenson; Austin, Dylan, Eva and Kyrie Hyde; Mylie, Will, and Owen Kaiser; Ridge, Roman and Piper Hyde. He is also survived by his mother Charlene Hyde, mother-in-law Sandra Lewis, and siblings: Linda and Rob Linford; Suzette Hall; Kevin and Jan Hyde; Michele Hyde; Cheryl and Matt Erickson.
He was preceded in death by his father Gale Hyde, father-in-law Sherald Lewis, and brother-in-law Jan Hall.
Services were held at the Meadows Ward Chapel on July 26.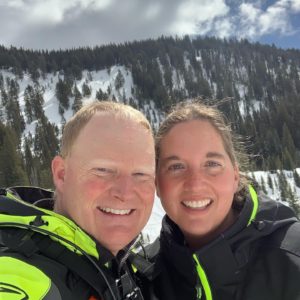 Robert Shane Robinson was called home abruptly Saturday, July 23, 2022. He was born to Vicki Woockman and Robert Robinson on December 31, 1975. Shane was an adventurous and mischievous boy, never sitting still, full of wonder. As a young man, he spent a lot of time in the mountains around Star Valley with his dad. He learned to hike, hunt, shoot a bow and arrow, and woodwork from his dad. He spent the summers working in Las Vegas spending time with his mom. Shane has an incredible bond with his sister Nichole and they spent many summers together building memories that will forever be cherished.
Shane caught the eye of his brown hair, blue eyed sweetheart Jennifer in the winter of 1992. From that day forward they were inseparable. Shane married Jennifer K. Clement on June 9, 1995, they were later sealed for time and all eternity on June 10, 1996, in the Salt Lake Temple. Jennifer and Shane made their home in Star Valley and welcomed four boys Tysen, Andrew, Paysen and Jaden and last winter welcomed his daughter-in-law Sarah. Shane was a hard worker who was good with his hands. There was no project too big or too small that you couldn't ask him to help with. He enjoyed spending time creating things and had recently started turning wood, making beautiful bowls, urns, and caskets. He was a master craftsman, who took the time to make sure that whatever he was working on was the best of the best.
Shane worked for Gary Jenkins Construction, R&T Construction, Lincoln County Fair Board, as Lincoln County Physical Facilities and Maintenance Director, and Star Valley Health. He started a lawn care business which he worked with each of his boys and Jennifer. They loved the time they got to share together and were able to beautify all the yards that they were in charge of.
His favorite past-times were anything that combined faith and family. He loved spending time outdoors on the boat, camping, hunting, hiking, snowmobiling and anything that involved being in nature.
Shane was a member of The Church of Jesus Christ of Latter-day Saints. He held several callings including serving in the Bishopric, Elders Quorum, Young Mens, Primary and Ward Mission Leader. He was able to serve all he came in contact with. He had a strong testimony and love for the Savior, to which he would not deny. His light and example has helped and touch the lives of many friends, family and strangers that he has come in contact with. He was a true disciple of the Savior until the time he was taken.
Shane is survived by his sweetheart of 27 years – Jennifer, and by his children Robert Tysen, Andrew (Sarah), Paysen, and Jaden Robinson. His parents Robert (Christine) Robinson, and Vicki (Rich) Woockman, and his sister Nichole (Charles) Stewart.
He is also survived by his in-laws Val and Pam Clement, Aimee (Bryan) Baarz, Jason Clement, Carolynn Clement, Tiffani (Clint) Hardy, Charlotte (Kyle) Parson, and 17 nieces and nephews who think their Uncle Shane walked on water. We all will miss his stories, potato gun, love and laughter.
He is proceeded in death by his grandparents: Keith and Verda Robinson and Edward and Mildred Fetz.
A viewing will be held at Schwab Mortuary in Afton, Wyoming on Thursday, July 28, 2022 from 6:30 – 8:30 pm. The funeral service will be held on Friday, July 29, 2022 at the Smoot/Osmond/Fairview Ward Building, 3166 State Highway 241, Afton, Wyoming with a viewing starting at 9:30 am just prior to the funeral.
Let us know what you think!
Tagged:
George Albert Kennington
Kristina Maria (Morales) Brubaker
Robert Gale Hyde
Robert Shane Robinson