Independent Obituaries: June 1, 2022
The following obituaries appeared in the June 1, 2022 edition of the Star Valley Independent.
For more area obituaries, please visit Schwab Mortuary.
For more resources including headstones, please visit the Star Valley Historical Society.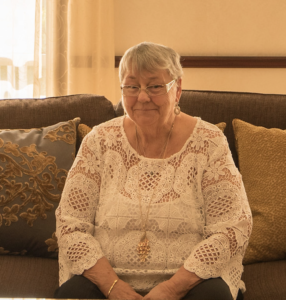 HALLELUJAH! The Lord Has Risen! And so has Kathleen Ursula Pospisil Heim. HALLELUJAH! Before sunrise on April 19th, our dear sweet mother Kathleen Ursula Pospisil Heim joined our Heavenly Father. She was welcomed with open and loving arms by her husband, the Love of her life, Walter, her mother Anna, her father John, her sister Patricia, and her brother John, along with all of her friends and other family members that passed away before her. As hard as it was to say our goodbyes, we find Peace knowing that Our Mother and Friend is Happy, Healthy, and no longer in pain. "Mom, We will all be together again. Hug Daddy from us. See you then."
Kathy leaves behind her three children, Christine Heim Pohlman (Greg) of Steamboat Springs CO, Wayne Heim (Christine) of Chesterland OH, Jennifer Heim Redman (Cary) of Kennesaw GA, her nine grandchildren, and her two great-grandchildren. A Celebration of Life for the family will be held at a future date. In lieu of flowers or gifts, please make a donation to your local animal shelter, as we all know Kathy loved her many pets and animals just like family.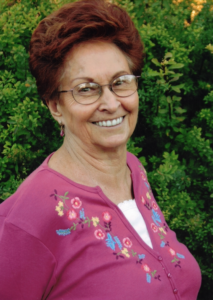 Barbara Phyllis Miller Ivie passed away on May 21, 2022 at Lincoln Court in Idaho Falls, at age 94. She was born October 30, 1927 to Bernard E and Thelma Smith Monroe in Denver, Colorado. She was adopted by Jacob and Alice Miller of Etna, Wyoming in early 1928.
She married Rex Dana Ivie on December 27, 1945, in Idaho Falls and was later sealed to him in the Idaho Falls Temple. Shortly after Rex passed away in 1971, she moved to Cody, Wyoming for a few years and then made roots in Idaho Falls.
During the Great Depression she attended a one room school house, where getting to school in the winter meant riding in a horse drawn sleigh. School was only cancelled if the horses could not get through the snow. During high school years, she lived in Afton, Wyoming with Mrs. Call or friends during the school year. When she was 11 years old, electricity came to that portion of the valley. With one lightbulb in the kitchen, that meant it was easier on the eyes to complete homework, compared to an oil lantern.
Rex and Phyllis first met at a dance in Afton. They corresponded while he served during World War II. The relationship continued after he returned from the service. Most of the years with Rex were spent supporting him with activities related to farming in Star Valley. During a few of the years, they operated a general store across the street from the church in Etna, Wyoming.
She served in a variety of positions in The Church of Jesus Christ of Latter-day Saints.
In 1988, Phyllis started and operated the first dating service in Idaho Falls.
She married Harold Buttars of Idaho Falls, in 1991. During their time together they spent their winters traveling south where they made many friends. During the summer they spent their time split between their homes at Star Valley Ranch and their place in Idaho Falls. They later divorced.
In 2008 she moved into Lincoln Court Retirement Center where she participated in many of their resident activities and was living there at the time of her death. She created many friendships with wonderful residents and staff while there. She was chosen by fellow residents to be Mrs. Lincoln Court for 2011.
Phyllis liked to snowmobile, golf, dance, play pinochle, and travel, but her greatest love was her family.
She passed away on the same date as Rex, just 51 years apart. In addition, she was proceeded in death by her adoptive and biological parents, three children; Michael Ivie, David Ivie and Shelli Ivie, plus one great-grandchild and one great great-grandchild.
She is survived by four children, Barbara McAbee, Idaho Falls, Terry (Angie) Ivie, Pocatello, Cindy (Gary) Mills, Idaho Falls and Scott (Julie) Ivie, Cody, Wyoming. In addition, she is survived by ten grandchildren, 23 great grandchildren and 11 great great grandchildren.
Memorial services will be held at 11:00 a.m., June 4, 2022, at Coltrin Mortuary, 2100 First Street, Idaho Falls. The family will visit with friends and family from 6-7:30 p.m. , June 3, 2022, and one hour prior to the service at Coltrin Mortuary. Graveside will be held at 4:00 p.m., June 4, 2022, at the Etna Alpine Cemetery, in Star Valley, Wyoming.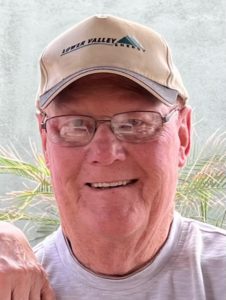 Jere "Scott" Johnson, beloved husband, brother, father, and grandfather passed away at the age of 83 in Star Valley Ranch, Wyoming. Scott was born and raised in Worland, Wyoming to Max and Rebecca Johnson. He attended Worland High School where he was the Senior Class President. He excelled in football helping his team to four state championships and four undefeated seasons. After high school, he attended the University of Wyoming on a football scholarship and completed his bachelor's degree in mathematics and science in 1961.
His first job was in Melbeta, Nebraska where he taught math and science, 7th through 12th grade, coached boys' and girls' basketball, volleyball, boys' and girls' track, and drove the school bus. The next fall, he moved to Torrington, Wyoming and taught geometry, coached football, and assisted with wrestling, and track. It was at Torrington High School where he met and fell in love with Bonnie Lutt. They married on June 21, 1963. Their first daughter, Julie (Walters) was born in 1965, and their second daughter Jody (Little) was born in 1967.
With their two small children in tow, Scott and Bonnie moved to Alamosa, Colorado in the fall of 1967 where he coached football at Adam's State College and completed his master's degree. Then in 1968, Scott and his family moved to Ashland, Oregon where Scott was hired by Southern Oregon College as the head ski coach (never skied a day in his life), assistant football coach, and physical education instructor. In the following years, he coached baseball, and in 1972, he became the head football coach. In Ashland, Scott and Bonnie made many lifelong friends who became their extended family.
In 1980, Scott and his family left Ashland and moved to Corvallis, Oregon where both he and Bonnie began their doctorate degrees at Oregon State University. Scott soon joined the football staff for OSU where he coached outside linebackers for five years.
With both daughters in college, Scott and Bonnie moved to Chico, California in 1985 where Bonnie became a professor at Chico State University. "This time we are moving for your career," he told Bonnie. During their 14 years in Chico, Scott volunteered to coach the defensive line for Chico State University, served as a supervisor of secondary student teachers, taught classes in the department of physical education, and was a partner in a catfish farm business.
In 1999, Scott and Bonnie retired and moved to Star Valley Ranch, Wyoming, where Scott became an active member in the ranch community. After seven snowy winters in Wyoming, Scott and Bonnie became snowbirds, enjoying the companionship of wonderful friends in the warmth of Lake Havasu City, Arizona. Scott enjoyed many wonderful travels abroad to Europe, the United Kingdom, New Zealand, and South Africa as well as numerous trips in the United States, including a Mississippi river boat cruise with his daughters, and a trip to Augusta, Georgia to attend the Masters. Scott was an avid follower of University of Wyoming and Oregon State University athletic teams, and he loved following the professional baseball career of family friend, Nick Hundley.
Scott's pride and joy was always his family: his sister, Ann, her children and grandchildren, his daughters, sons-in-law, Dan and Steve, and his four beloved grandchildren, Scott, Zach, Alli, and Ryan. Upon each grandchild's high school graduation, Scott and Bonnie took each of them on a specially planned trip. He loved sharing stories of his grandchildren with all his friends.
A celebration of Scott's life will be held at Star Valley United Church on Saturday, May 4 at 2:00 P.M. In lieu of flowers, Scott's family encourages a donation to the Cowboy Joe Club to support student athletes at the University of Wyoming (cowboyjoeclub.com) or a donation to your local food bank.
Let us know what you think!
Tagged:
Barbara Phyllis Miller Ivie
Jere "Scott" Johnson
Kathleen Ursula Pospisil Heim
Star Valley Wyoming obituaries
Wyoming obituaries