Independent Obituaries: June 10, 2020
The following obituaries appeared in the June 10, 2020 edition of the Star Valley Independent.
For more area obituaries please visit Schwab Mortuary.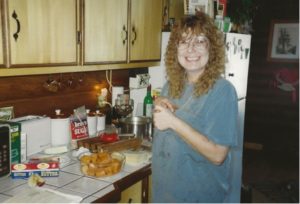 Elizabeta Lucretia Armani Rogers, better known to her friends in Star Valley as Betty or Betty Lou, passed away on Saturday, May 30, 2020, in Idaho Falls.
Betty was born May 9, 1943, in Carnegie, Pennsylvania, the second of four children to Olive May Penn and Mr. Armani. She was raised by her mother, who instilled in her determination and an appreciation of working hard. When she was a toddler, she was afflicted with polio and spent two years in an iron lung. She lived for a time with a nurse and her family during her recuperation. As an adult, she moved to California, worked in a furniture factory, and met and married her first husband of nine years, artist Robert Henry.
She was married to her second husband, helicopter pilot Clarence "Chuck" Rogers, for 18 years. They traveled the west with Chuck's job with oil and gas exploration crews, where he worked at times in Star Valley. She was an awesome cook and enjoyed painting watercolor landscapes and still life pictures. After being on the road for many years, they moved to Alpine around 1984.
After she and Chuck parted ways, Betty became a real estate agent with Donn Wooden at Wyoming Home and Ranch in Alpine. Later she worked in the Real Estate of Star Valley brokerage, becoming a broker and buying the business in partnership with Carla Fredricks Stone. She moved on from there and worked in the Jackson Hole Real Estate and Appraisal office in Alpine.
When she retired, she moved to Idaho Falls, where she enjoyed new friends, her cats, remodeling her condo, doing artwork, and reading, reading, reading. She will be missed by her friends.
She is preceded in death by her parents and two siblings.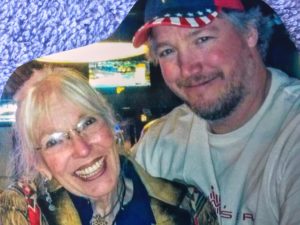 Please join us at camp up McCoy Creek on June 13, 2020 for a Celebration of Life for KaRil Brocha & Wayne DeVore.
Fajitas will be the main course, more than welcome to bring appetizers, sides or anything you would like. Please bring your chair, favorite beverage and any stories/memories you have.
We will be there all day and night, horseshoes and bonfire are on the agenda. The only thing that is scheduled is a toast at 5 p.m.
If you are unable to attend please raise a glass in their honor at 5 p.m.
There will be signs on the McCoy Creek road to show you the way.
Hope to see you there.
If you have any questions please text Lanette Lowder at (307)200-1224.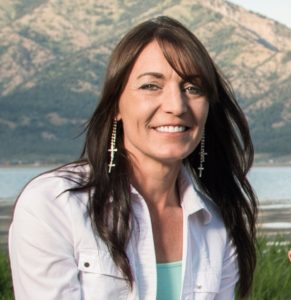 With a heavy heart we are sad to announce that Gaylene Nina Trisler passed away at the Huntsman Cancer Institute on June 7, 2020 at the young age of 45, due to complications and a long battle with breast cancer. She was born August 23, 1975 in Riverton, Wyoming. She will be cremated and returned to her home in Freedom, Wyoming. With the COVID-19 virus we hope to have a celebration of life when the state opens back up later this summer so her many family and friends can attend. Please no flowers, please send cards and donations to 256 Walnut Dr #7455, Star Valley Ranch, WY, 83127.
She is preceded in death by her mother Sherrie Quinn of Thayne, her paternal grandparents, James Kastner of Cody and Lynn Kastner of Riverton, her grandfather John Lock and his wife Shirley Lock of Falls City, NB.
She is survived by her two sons Colton and Dawson Trisler of Thayne, her Dad and his wife Gale and Charlotte Lock of Round Mountain, Nevada and two step brothers Paul Tucker of Juneau, Alaska and Wayne Tucker of Winnemucca, Nevada, her uncle Rob Kastner and his wife Jackie of Alpine, her Uncle Jim Kastner of Worland, her Aunt Wanda Voight of North Dakota, along with her many nieces, nephews, cousins and friends.
Gaylene loved the Star Valley area and was completely devoted to her two sons who were her whole world. She did everything she could for them. She loved the outdoors and spending time with her sons and many friends.
She was fun to be around unless you spooked her hunt or riled her up like the rest of us. Gaylene would say to those gals fighting the breast cancer battle, fight for every second, for they are precious seconds. To the rest of us she would say, rock on for the world is yours. To the many folks in the Star Valley who helped her in the last few years, we want to express heartfelt gratitude and may God bless you all.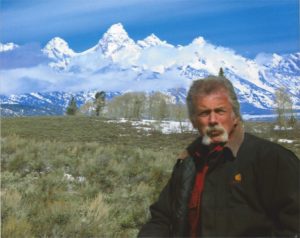 Jerry Max Hall passed away on May 28, 2020.
He was born October 6, 1940 in Heavener, Oklahoma to the late Walton H. and Peggy Hall. They moved to Granite Bay, California in 1943 where his parents opened Hall's Market on Barton Road.
Jerry attended Eureka School and graduated from Roseville High School in 1958.
Jerry served the 101st Airborne and was stationed at Fort Campbell, Kentucky where he met and married Jane Potter Hall in 1963. They have two children, Marla Hall Pingree and Mark Hall.
Jerry trained with the Grandmaster Kang, 10th Dan and gained his 3rd degree black belt. In his karate career he mastered the art of high kicks and breaking bricks which was enjoyed by many at tournaments. Jerry enjoyed teaching and mentored many beginning students in the art of Tae Kwon Do.
In 1986 Jerry married Martha Guttierez Tausch and had a son, Justin Hall.
Jerry worked for the Southern Pacific Railroad for 27 years where he made many lifetime friends. He enjoyed his career with SP RR, but it was cut short after severe train wreck.
Jerry's love for hunting and ranching took him to Afton, Wyoming in 1989 where he established his ranch and built his dream log cabin overlooking Star Valley.
At 51 Jerry rode his last bull at the local Lincoln County Fair Rodeo where the clown told him, "good ride cowboy" which was a great moment for him.
Jerry raised cattle and horses and often was his own veterinarian including shoeing and caring for his own horses.
Jerry enjoyed a healthy lifestyle including working out to the last days of his life. He was part of the 50 400 club which was being over 50 years old and benching over 400 pounds. His love of lifting lead him to mentor and instruct Star Valley's youth in proper lifting techniques.
He lived his life to the fullest and one of the last words he told his son Mark was "it's been quite a party, son".
Jerry was a loving father, grandfather, friend to many and will be so dearly missed.
He is survived by his children Marla (Jeff) Pingree, Mark (Diane) Hall and Justin (Clarice) Hall. He is also survived by his grandchildren Alyssa and Savannah Pingree, Cheyenne, Everett and Felicity Hall.
A celebration of life will be on June 27, 2020, 11:00 a.m. at the Emmanuel Bible Church in Thayne, Wyoming.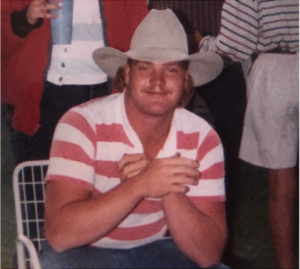 Layne Albert Fluckiger, 48, of Idaho Falls passed away at his home on June 5, 2020.Layne was born October 23, 1971 to Glen and Eva (Olson) Fluckiger in Afton. Layne was the ninth child, and the baby boy of the family. Layne was raised on the family farm in Osmond. The family later moved to Afton, when Layne was a teenager.
Layne graduated from Star Valley High School in 1990. His first job was for Clark's Ready Mix and Construction. Layne attended BA VC diesel automotive school in Logan. He later graduated with high honors from Eastern Idaho Technical College.
After his schooling he married Mandy Abegglen, and together they had two children Treycen and Maegen Fluckiger. They would later divorce.
Layne's life employment included: Bedda's Farms, Doug Andrus Trucking, The State of Idaho, Idaho Game and Fish, and Big O Tires of Afton.
Layne loved the outdoors. He was an avid hunter and fisherman and he loved to camp.
Layne was always the life of the party with his one liners. He was very talented in welding, engraving, jewelry and leather work. He made many handmade items for family and friends.
Layne was diagnosed with H1N1 in 2014. This led to a six year battle with his kidneys. In the end, Layne passed away from a rare form of kidney disease.
Layne is survived by his two children, Treycen Fluckiger of Rigby and Maegen Fluckiger of Rexburg, his sisters and brother; Jan (Ted) Harmon of Fairview, Cheryl (Chuck) Sutter of Afton, Dixie (Hal) Hepworth of Auburn, Jill (Mathew) Roberts of Thayne, Glenda (Jay) Nelson of Auburn, Larry (Alison) Fluckiger of Osmond, Judy Fluckiger of Ririe and Kaylene McDonald of Afton.
Layne is preceded in death by his parents, Glen and Eva Fluckiger.
A graveside service will be held Saturday, June 13, 2020 at 1 p.m. at the Afton Cemetery.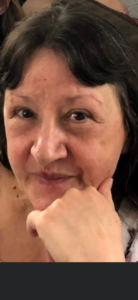 Lynnell Corsi of Alpine Wyoming passed away unexpectedly on May 28th, 2020 in her sleep.
Lynnell was the adopted daughter of Monty and Gwenna Nelson. She was the wife of James Corsi, Mother to 4 children, Grandmother to 12 grandchildren, and Great Grandmother of 2 with 1 on the way.
Lynnell had a huge heart for people and made everyone feel welcome with her hospitality and kindness.
She will be sorely missed and will live on in the hearts and memories of those who knew her and love her.
A celebration of life will be held at her home in Alpine on July 11th at 12pm to honor the great impact Lynnell (Mother) had in the lives of all who were blessed to know her. Everyone is welcome.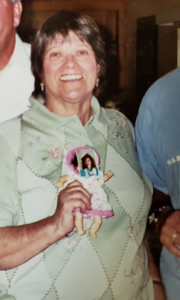 Marsha Lynn (Uhren) Caldwell 75, passed away peacefully June 1, 2020 in Idaho Falls from complications of bone marrow cancer. Marsha was born Oct 9, 1944 in Rock Springs, Wyoming to Bob and Rose Uhren.
She grew up in Reliance, attending schools in Reliance and Rock Springs. After graduating, Marsha attended the University of Wyoming graduating with honors. While at UW she met and married her husband of 55 years, Jon Caldwell. She was blessed with three children – Kevin, Shannon, and Scott whom gave her great pleasure, enjoyment, and pride. Jon and Marsha spent the next 20 years in the Air Force living in Ohio, Oklahoma, Virginia and Washington. After Jon retired from the Air Force they stayed in Washington before moving to Sandy, Utah. After full retirement, they returned to their native Wyoming and resided in Star Valley Ranch.
They spent the next fifteen years snowbirding between Wyoming and Arizona.
Marsha enjoyed cards (bridge) in both Wyoming and Arizona. She also loved her crafts, reading , puzzles and particularly the many animal spotting rides in Star Valley and Teton/Yellowstone parks.
Marsha was very active in her Baptist churches in Wyoming and Arizona and got great enjoyment in her religious learnings. These churches were very important in her life.
She was preceded in death by her parents Bob and Rose Uhren.
She is survived by her husband Jon, her children Kevin of Maricopa, Arizona, Shannon(Sal) Sorbara of New Canaan, Connecticut, and Scott of South Jordan, Utah. She is also survived by her grandson Ryan Sorbara whom she loved very much, her brothers Robert Uhren and Bruce(Elaine) Uhren, along with many nieces, nephews and cousins.
Graveside services will be held June 10 at 11 a.m. at Rock Springs Municipal cemetery.
In lieu of flowers she requested donations, in her name, to your favorite charities.
Tagged:
Elizabeta Lucretia Armani Rogers
Gaylene Nina Trisler
Jerry Max Hall
KaRil Brocha & Wayne DeVore
Layne Albert Fluckiger
Lynnell Corsi
Marsha Lynn (Uhren) Caldwell