Independent Obituaries: June 12, 2019
The following obituaries appeared in the June 12, 2019 edition of the Star Valley Independent.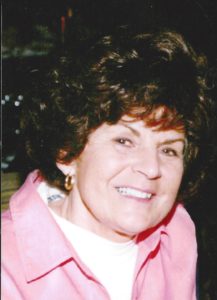 Barbara Gayle Lampe passed away peacefully in Yuma, Arizona from complications associated with a hip fracture. She was preceded in death by her two sons Donald, age 49 in 2012 and Michael, age 59 in 2018. Barbara will be missed by her husband Ed, son Randy, her granddaughters Hayley Vanzant and Jasmine Newell and her grandson Jayce Peavler. Barbara had six great grandchildren, Paycen, Kamryn, Harper, Hailyn and Henry. Barbara was born in Baker, Oregon to Martin and Dorothy Howard.. She was the youngest of three siblings. Her two older brothers Tom and Don delighted in teasing Barbara and many stories were told of their antics. The family moved to Portland, Oregon then to Gearhart, Oregon where Barbara and her brothers delighted in chasing waves and swimming in the ocean. Barbara was a good swimmer. The family lived for a time in Crescent City, California, where Barbara was a cheerleader. They moved to Santa Rosa, California when Barbara was a sophomore in high school. Barbara married Ed, the love of her life, May 4, 1957. They were married for 62 years. Barb and Ed lived in Santa Rosa while Ed worked construction traveling to different areas in northern California. Christy, their only daughter, was born December 20, 1958. Michael was born 11 months later on May 29, 1959. Randy was born July 23, 1960 and Donald was born September 3, 1962. In 1964 their family moved to Utah, California where Ed and his twin brother Al logged on their Mom and Dad's ranch. The name of their new company was Lampe Bros, Inc. Barbara was employed as their accountant. She kept a meticulous set of records for the company while raising four children. Barbara also went to beauty school in Utah receiving her Cosmetologist License in 1966. In the fall of 1969 the family moved to Star Valley where the Lampe brothers were under contract with Star Studs, Inc. Barbara continued doing their accounting in Wyoming, and in 1975 went to work part time for Mountain Bell Telephone Company. In 1980 Lampe Bros. bought into the gravel and ready mix business. The new company became Lampe Bros. Ready Mix, Inc. Barbara worked full time as their secretary. Barbara retired from the plant in 2003. Barbara continued playing golf, camping, reading and enjoying her amazing family. She will be missed by all who were a special part of her life.
A Celebration of Barbara's life is planned for later this summer.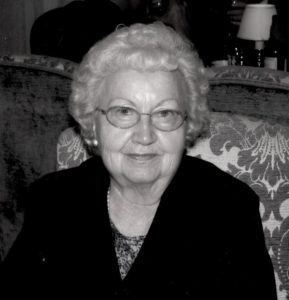 Helen Michaelson Stevens, 96, passed away Friday June 7, 2019 in Ogden, Utah surrounded by family and friends.  Helen was born to Joseph and Eliza Pearl Hale Michaelson on March 6, 1923, in Afton, Wyoming.  Helen married John A. (Jack) Stevens on December 23, 1947 in the Idaho Falls Temple. They were blessed with three children, John Michael, Sylvia Wray, and Sidney Jack. Helen graduated from Afton High School in 1941. She earned Bachelors (1945) and Masters (1974) Degrees from the University of Wyoming. She taught high school business classes in Cokeville (one year), Lovell (two years), Byron (21 years), and Rock Springs (10 years). She was a longtime member of the Grover Ward. Helen loved and was loved by her family. She traveled the world including a six month freighter cruise around the world with her good friend Nicki Neville. She was an avid and competitive player of games with her family. Helen was preceded in death by her husband, Jack, and her son, Sydney.  She is survived by two children John Michael Stevens (Carolyn) of Ogden, Elizabeth (Sid) and Sylvia Izbicki (Adam) of Kamiah, Idaho, four grandchildren, 10 great-grandchildren, and one sister, Eva Bateman (Millville, Utah).  Funeral services will be held Friday, June 14, 2019 at the Combe Rd Chapel in Ogden, Utah (6350 Combe Road) at 11:00 a.m. preceded by a public viewing at 9:30 am. Interment will be Monday June 17 at the Byron, Wyoming cemetery.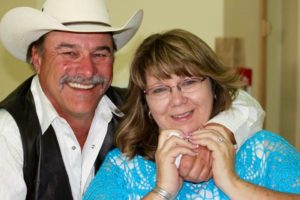 Val Barker West from Etna, Wyoming passed away on January 25, 2019 after a short illness. She was 56 years old. Val was born in Lander, Wyoming on November 18, 1962 to Ray and Arden Barker. Her family moved to Jackson when she was one year old. Val attended Jackson Hole Elementary School, Junior High School and graduated from Jackson Hole High School in 1981. She was friends with all. She met her future husband, Adam West, during the summer following high school graduation while cruising around the town square with friends. They married on November 26, 1983 at the Riverview Ranch in Moran, Wyoming.
Val and Adam were blessed with the arrival of their first born, Lacey Jo, on December 28, 1985. They then moved to Star Valley to plant their roots in the community. They were soon blessed by the arrival of their second child, Dale Justin ("DJ") on September 10, 1990.  Val was always a hard worker. She worked in the medical records department at St. John's Hospital in Jackson prior to her move to Star Valley. She was also a talented nail technician and worked at the Alpenhaus Hotel on the desk as well as bookkeeping. Val stopped working full time to dedicate herself to raising her children but always found time to help baby sit for other families in the Valley. She continued to work part time doing bookkeeping for various businesses while helping to start and support her husband in the Adam West Trucking business. Val was completely committed to her children and was very much involved in their schooling and extracurricular activities. Her daughter, Lacey, was a cheerleader while her son, DJ, was on the football team and raced cars.
Val had endless talents in her own right. She loved to cook, bake, sew, quilt, can, camp and paint. Her cast iron potatoes cooked over an open fire were legendary. She also dabbled in photography, loved her horses, adored her runner ducks, and, of course, her dogs.  As time went on, Val's greatest love beyond that of her husband and children, was for her grandchildren. She and Adam were blessed with four – her love and commitment to them was beyond reproach. She was the ultimate grandmother with endless hugs, drying of tears and a little bit of spoiling along the way. Val was taken from us far too soon and suddenly, leaving all of us stunned, bereft and incredibly saddened by our loss.  She is survived by her husband, Adam aka "Batman", her daughter, Lacey Jo Miles and her husband Clint; son, Dale Justin West, and his wife, Josi; her four grandchildren: Adeline Grace, Everly Mae, Tristan Dale and Emma Joan; her sister, Joyce Barker; her nieces, Kelsey Jansen and Ralyn Barker; and her father, Ray Barker, as well as countless friends and the entire Star Valley community.  A celebration of life will be held on Saturday, June 22, 2019 starting at 5 p.m. at The Flying Saddle Lodge 118878 US-89, Alpine, WY 83128 (877) 772-4422. Any other questions, please call 917-843-3302. In lieu of flowers, donations can be made to The Animal Humane Association of Star Valley, http://ahasv.org Phone: 307-883-PETS.
Tagged:
Barbara Gayle Lampe
Helen Michaelson Stevens
Val Barker West