Independent Obituaries: June 7, 2023
The following obituaries appeared in the June 7, 2023 edition of the Star Valley Independent.
For more area obituaries, please visit Schwab Mortuary.
For more resources including headstones, please visit the Star Valley Historical Society.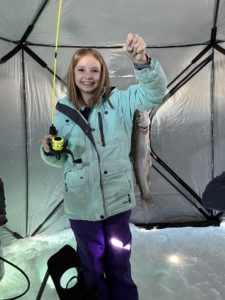 Saige Elizabeth Mortensen was born September 6th 2011 to Derek Lee Mortensen and Kirstin Ann Mortensen (Derbidge) in Afton, Wyoming. She joined her older brother Spencer Lee Mortensen and older Sister Jennifer Ann Mortensen.
Saige was baptized and confirmed as a member of The Church of Jesus Christ of Latter-day Saints. Her family is comforted by the fact that Saige is sealed to her family for time and all eternity.
Saige had just finished her fifth year of elementary school and has been involved in Dezi's Dance Studio for the last six years. Saige was someone who really enjoyed learning new things and being involved in all types of activities both outside and inside.
Reading was something her mother Kirstin instilled in her since birth. You could count on Saige holding a book in her hand waiting to tell you about her next paperback adventure. Saige was involved in all sorts of activities including fishing, skiing, reading in a hammock, jumping on the trampoline, tumbling, ballet, Jr. Cheer, camping, sharing stories, doing service, sharing talents, and building strong relationships with others. She also learned how to master a hover board. Her most recent activity was bowling with her dad and sister.
Saige loved to tell jokes. Teasing was something that seemed to come naturally to her. Finding ways to make you laugh was just her way of saying she loved you. Saige's spunky personality would let you know she was determined, ready to take on challenges as well as making goals striving for the next level to achieve.
Saige was loving, kind, gentle, caring, filled with compassion for others, a trait she shares with her brother Spencer. She always wanted to help those who were struggling, hurt or just having a bad day. Going above and beyond, finding ways to reach out to them. Through tender loving acts of kindness she showed how much she cared. We have cherished memories and are grateful for the warmth and love she shared with us.
Saige's warm loving spirit was called home with her precious sweet mother Kirstin by her side. Saige is survived by her Father Derek Mortensen, Brother Spencer Mortensen, Sister Jennifer Mortensen, and her Grandparents: Donald (Denise) Derbidge, Lori (Len) Gross, Gary (Marguritte) Mortensen, along with many extended family members, uncles, aunts, cousins, nieces, and nephews.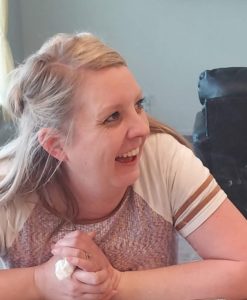 Kirstin Ann Derbidge Mortensen was born May 9, 1983 to Lori Ann Steadman Gross and Donald Ross Derbidge in Salt Lake City, Utah. The first of five children, she quickly learned to become a leader and protector.
After moving from Bountiful, Utah to Thayne, Wyoming her junior year of high school, she met her high-school sweetheart and love of her life, Derek Mortensen. She was a faithful member of The Church of Jesus Christ of Latter-day Saints. She married Derek on June 26, 2003 in the Bountiful Utah temple. A goal in her life was to become a mother and soon she and Derek became the loving parents of three children, Spencer, Jennifer, and Saige. Her world revolved around her family.
She served in many callings in the Church throughout her life. Many of these callings were in the Primary where she was currently serving as 1st counselor.
Kirstin graduated from BYU-Idaho with an Associates Degree in Early Childhood Education. Her dream was to become a teacher. She recently fulfilled this long-awaited dream as she was hired to work in the ELL program for the Lincoln County School District. Her role was to assist students with their reading and English development. She loved "her children" and worked diligently with them in the program. As each child would "test out of the program" she would be so excited and share the success with her family. Together with Kirstin, we would all celebrate this great achievement.
Kirstin made everyone around her feel like "home." Kirstin loved without prejudice and judgment. It didn't take more than a few minutes of conversation with Kirstin to be touched by her sweet spirit and see the twinkle in her eye,
Kirstin could often times be found in her kitchen where she loved to bake and cook. She was always looking for new recipes to try and then share with others.
The success of her children, husband, and family members brought her the most joy. Kirstin was selfless and was so grateful for the little things. Material things were not important to her.
Kirstin's sweet spirit was called home too soon but we find comfort in knowing that she and her sweet Saige are together watching over her family and friends.
Kirstin is survived by her husband, Derek, and two beautiful children, Spencer and Jennifer; mother, Lori (Len) Gross; father Donald (Denise) Derbidge; sisters Aubri (Shawn) Jensen and Cari (Jordan) Derbidge; brothers DJ (Maria) Derbidge; Nick Derbidge as well as many other extended family members – nieces, nephews, cousins, aunts, uncles, and grandparents.
Kirstin, we love you and our hearts are broken. We hope there are concerts and refreshers in Heaven. Until we meet again, we will hold you in our hearts and memories.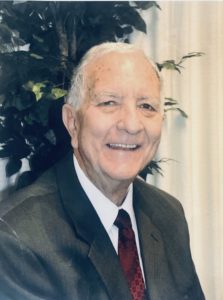 Allen Clifford Turner passed away on Friday, June 2, 2023, at his home. He was born January 31, 1941, to Clifford Rudolf and Ruth Mina Thurman Turner, in Afton, Wyoming.
Allen graduated from Star Valley High School in 1959. He attended the University of Wyoming for one year before serving a two-year mission for the Church of Jesus Christ of Latter-Day Saints in the Southern States Mission, serving mainly in Texas. Allen attended Ricks College in Rexburg, Idaho where he met his future wife, Marie Erwin. They were married August 17, 1963, in the Idaho Falls LDS Temple and would have celebrated their 60th wedding anniversary this year. They are the parents of five girls and two boys along with two "adopted" children, and blessed with 31 grandchildren and 20 1/2 great-grandchildren.
Allen worked various jobs while raising his young family before finally returning to work on his family farm in Turnerville when his parents retired. He lived most of his life with Post-Polio Syndrome, a disease that limited his physical abilities. Because of this, he left the family farm in 1986 and started over in Laramie, Wyoming. Allen established a successful insurance and financial planning business, and he made many connections around the state of Wyoming and lifelong friends. He loved Wyoming, and he never got tired of traveling around the state to appreciate the natural beauty.
Allen was an active member of The Church of Jesus Christ of Latter-day Saints throughout his life and served in numerous church callings. He served as Bishop and later served as Stake President of the Laramie, Wyoming Stake for over nine years. One of his treasured callings was teaching seminary and institute for over 25 years. While he was Stake President, he fulfilled a dream to acquire and build a designated church property where Girls Camp could be held every year, and he was instrumental in establishing Camp Batel Girls Camp outside of Laramie, Wyoming.
During Allen's adult life, much of his service was with the Boy Scouts of America. One of his greatest honors was receiving the Silver Beaver award for his lifelong service in scouting.
Allen was preceded in death by his father and mother, his father-in-law, Carl Erwin, mother-in-law Glenna Simpson Erwin, his sister Linda Turner, sister Beverly Kimball, nephew LaRon Kimball, niece Cherie Hunt, and a brother-in-law, George Kimball. He is survived by his wife Marie Erwin Turner, and their children Linda Sue (Carl) Byrd, Dian Marie (Aaron) Bretones, Kathryn (Bryan) Woodcox, Angela Turner, Laura Lee (Justin) Budd, Michael Allen (Farrah) Turner, and David Ryan (Patty) Turner, Shirley (Bill) Johns (Bonus Daughter) and Ray (Jennifer) Rushing (Bonus Son), and his sisters Ruth (Blake) Wartchow and Carol (David) Stevens. Allen leaves behind many cherished friends that he held close to his heart and considered to be his brothers and sisters. He was loved by so many, and he will be dearly missed.
Funeral service will be held on Thursday, June 8, at the Laramie, Wyoming Stake Center, 3311 Hayford Avenue, Laramie, WY. Viewing will be held from 9:00 to 10:30 am, and services will begin at 11:00 am.
A memorial service will be held on Saturday, June 10, at the Bedford, Wyoming Chapel, 4447 County Road 122, Bedford, WY. A family and friends visitation will be held from 9:00 to 11:00 am, and services will begin at 11:00 am. Burial will take place in the Bedford, Wyoming Cemetery.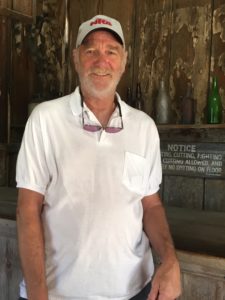 Dent Gary Sturdevant was born November 12, 1955 to Gary Frances Sturdevant and Joy Draper Sturdevant in Inglewood, California.
Dent spent the majority of his childhood years in Crescent, Utah, creating priceless memories with family and friends. He later graduated from Jordan High School in 1974.
His artistic talent and attention to detail soon paved the way for Dent's career in granite, marble, and tile flooring. He led countless projects not only professionally, but also as a family member, friend, or neighbor.
As a proud member of the NRA, he had a love for firearms that remained vital throughout his life. Dent enjoyed hunting, fishing, camping, and was an outfitter for a number of years.
Dent passed away June 1, 2023 at the age of 67 in his beloved state of Wyoming.
He is survived by his daughter Audrey, grandson Phoenix, his father Gary, brother Keith, and loving wife of nearly 30 years, GD.
Together, Dent and GD loved traveling cross country every year. They visited national parks and small towns along the way, including Tombstone, Dodge City, San Antonio, and the Alamo.
A party will be held in Wyoming for Dent's family members and close friends.
A Celebration of Life will be held June 9 at 4 pm at the Alpine Civic Center.
Let us know what you think!
Tagged:
Allen Clifford Turner
Dent Gary Sturdevant
Kirstin Ann Derbidge Mortensen
Saige Elizabeth Mortensen
Star Valley Wyoming obituaries
Wyoming obituaries