Independent Obituaries: March 15, 2023
The following obituaries appeared in the March 15, 2023 edition of the Star Valley Independent.
For more area obituaries, please visit Schwab Mortuary.
For more resources including headstones, please visit the Star Valley Historical Society.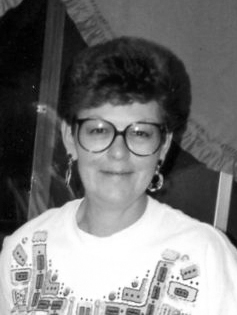 Kayleen Dana, born May 22, 1943, beloved wife, mother, sister, aunt, grandmother, great-grand- mother and friend, passed away February 19, 2023.
To everyone who know Kayleen, she was someone special. She was kind, outgoing, loving and accepting. She was one of a kind with a mind of her own and was a force to be reckoned with.
She was immensely proud of her children, grandchildren and great-grandchildren. She loved each one unconditionally.
She enjoyed golfing, socializing, shopping, re-decorating her home, sewing and seeing her grandchildren.
She was known for opening her home to family and friends for gatherings and her potato and pea salads.
A celebration of life will be held and announced in May for those who would like to share a joyous and peaceful day to exchange cherished memories in her honor.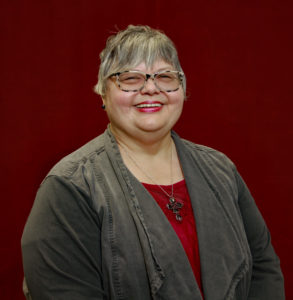 Rev. Tammy Heimgartner, 61, passed from this life near the beginning of February at her home in Osmond, Wyoming. Tammy was born in Clarkston, Washington on June 5, 1961, to Clarence (Toad) Cletus Heimgartner and Erma Ruth Sampson Heimgartner. She was preceded in death by her parents, brother Dan Heimgartner, and brother-in-law Robert Whitney. She is survived by her sister, Nadine Whitney of Winston, Oregon, and nephew Marvin (Candi) Heimgartner of Spalding, Idaho.
Tammy grew up on a farm in north central Idaho, near Culdesac and Gifford. She graduated from Culdesac High School where she received numerous academic honors. Tammy attended Lewis-Clark State College and was a graduate of Valley Business College both located in Lewiston, Idaho. She worked in real estate prior to joining the Idaho State Patrol as a dispatcher.
Her formal call to ministry began in Connell, Washington at Gideon Lutheran Church. During her time there she obtained her Doctor of Ministry degree from Pacific Lutheran Theological Seminary in Berkley, California as part of the TEEM program. She was ordained in December of 2008. In July 2010, Tammy left Connell and served a number of different congregations in the Lewiston area as a supply pastor. In March of 2012, she received a call from Grace Lutheran Church in Mountain Home, Idaho where she served until September 2020. She then answered a call from Star Valley United Church in Thayne, Wyoming, leaving in October of last year.
While her formal call to ministry came later in her life, Tammy was a very active member of her home congregation of Good Hope Lutheran Church in Gifford, Idaho. She filled practically all the positions one could hold. Good Hope was where Tammy was ordained. It seems appropriate that she will be laid to rest in the church cemetery there on the celebration of her birthday, June 5. Tammy was also serving on the synod council at the time of her death.
A memorial service will be held on Saturday, March 18th at 11 am at Star Valley United Church with Pastor Tim Stadem officiating. Inurnment will take place of June 5, at Good Hope Lutheran Church in Gifford, Idaho. A second memorial service will be held at Grace Lutheran Church in Mountain Home, Idaho and is slated for June 12.
To honor her love for the church and its people, the family suggests donations be given to Lutheran World Relief, P. O. Box 17061, Baltimore, MD, 21297-1061. To honor Tammy's love of her pets, gifts can be given to Helping Hands Rescue, P. O. Box 1975, Lewiston, ID 83501.
Her laugh, storytelling and servant life were infectious and she will be greatly missed!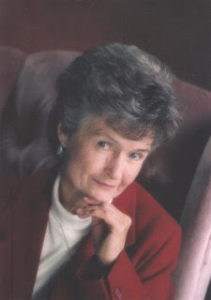 Judith Treloar Eddins
1932 – 2023
A life well lived
Judy was a wonderful friend, smart, independent, feisty, always eager to learn and experience something new, world traveler, and incredible role model to her children and grandchildren.
She graduated valedictorian at Star Valley High School, attended Grinnell College, Grinnell Iowa, and earned a BA in Sociology at the University of Utah. Married Orland Ned Eddins, raised three children, was a manager at Mountain America for 20-years, before joining the Peace Corps serving in the district of Solola', Guatemala. At age 70 she escorted the Olympic flame throughout the United States prior to the 2002 winter games in Salt Lake City.
Her final 20-years she resided in the Timber Lakes community in Heber City, Utah. Staying active into her late 80's snowshoeing, hiking, book-club, chopping firewood, and enjoying an amazing group of friends.
Judy was raised in Afton, Wyoming born to Marion Johanna Herrmann and Dr. Orson Lee Treloar. She is survived by son Doran Bart Eddins and wife Irma Hernandez Eddins, daughter Susan Kim Eddins and ex-husband Daniel Betts Beringer, grandchildren Miranda Rene Granda and husband Louie Granda, Matthew Paul Jio, and Karson Eddins Beringer. Preceded in death by her son David Bret Eddins; siblings Louie, Joan, Janice and Orson.
At her request there will be no formal gathering. Please celebrate her in your own way.
Judy would love to have donations in her memory sent to the Peace Corps' Guatemala Country Fund peacecorps.gov.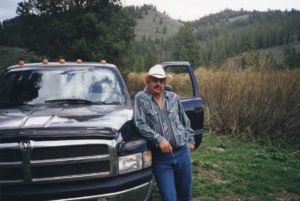 Steven Cirilo Trujillo was born October 6, 1952 and died February 24, 2023 surrounded by his family, from medical complications at EIRMC in Idaho Falls, Idaho.
He is survived by his wife ReNae A. Trujillo, daughter Alyshia Trujillo, mother, Virginia Trujillo, brother, Mark Trujillo, Sister, Shelia Woodard, five grandkids and five great grandkids.
He was preceded in dealth by his father, Cirilo Trujillo, daughter, Stephanie Trujillo and son, Steven R. Trujillo.
He loved hunting, camping and fishing with family and friends. We will have a get-together later in the year.
Let us know what you think!
Tagged:
Judith Treloar Eddins
Kayleen Dana
Rev. Tammy Heimgartner
Star Valley Wyoming obituaries
Steven Cirilo Trujillo
Wyoming obituaries