Independent Obituaries: March 20, 2019
The following obituaries appeared in the March 20, 2019 edition of the Star Valley Independent.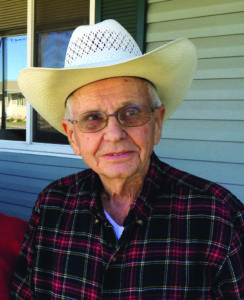 Harris Dale "Bud" Irick was born November 22, 1931, to Marion and Minnie Irick in Holton, Kansas. He was the third son of five sons and a daughter. Harold (Audrey), Howard (Ruthann), Hollis, Helen Schroder (Lou), and Harry (Renee).  Bud grew up in Northeast Kansas where he learned to work hard and enjoy God's creation. Traits he was faithful to pass on to his family.  On June 18, 1950 he married Ruth Hatfield in Valley Falls, Kansas. They had three sons and a daughter while living in Kansas and Missouri. Dwight (Bettie) of West Jordan, Utah, Mike of Colorado Springs, Colorado, Cindy Munger (Stephen) of Etna, Wyoming, and Scott (Cindy) of Westminster, California. There are nine grandchildren and sixteen great-grandchildren.  In the early 1950's Bud began in the printing trade. Where he apprenticed in stone engraving. As technology advanced he kept pace becoming one of the first in North America to operate an electronic color scanner. He helped start a family print shop in the 1970's in Southern California. Later he purchased and ran several newspapers in Southern California.  In 1964, Bud and Ruth moved to Southern California. While raising their family, Bud served several years as Scoutmaster investing in the lives of many young men and their fathers. The Scout Troop under his direction made canoes and canoed portions of the Colorado River and Lake Powell.  Bud also attended and served in the various churches where ever he lived. Teaching Sky Pilots, cooking and serving Easter Breakfasts, and encouraging others.
After retirement Bud and Ruth moved to their home in Afton, Wyoming where he continued to enjoy travel, his family, and meeting new friends.  Photography was a life-long passion. Bud enjoyed working with wood, restoring and building furniture, helping his sons and grandsons work on cars and tractors. Family fishing and camping trips included the Ozarks where they enjoyed their sailboat, Lake of Woods on the Canadian border, many National Parks, hiking and backpacking in the Sierras and Wind River Range. Some of his favorite travels after retirement were to Hawaii, and cruises to Alaska and the Bahamas.
Bud was preceded in death by his parents, brothers: Harold, Howard, and Hollis, brothers-in-law John and Dean, daughter-in-law Glenda, and granddaughter-in-law Emily Munger. He went home to glory on the morning of March 16, 2019, trusting in his Redeemer, Jesus Christ.  Memorial Service with luncheon following will be 11:00 a.m., Saturday, March 23, 2019 at Emmanuel Bible Church.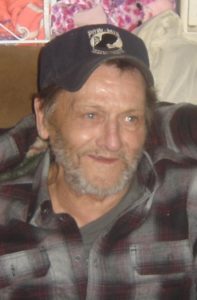 Earl Dee Perry (Uncle Duck) of Afton, returned to his Heaven Father on March 7, 2019.
He was born February 8, 1952 in Salt Lake City, Utah. He graduated in 1967, in 1968 he joined the Army and was released on Medical discharge in 1969. He married Lisa Park in 1971. In this union one son was born, Chris Perry. Linda and Earl later divorced. Earl later married Judy Emms. Earl had a love for his family and the outdoors. He was the family comedian and entertained anyone who met him making them laugh. As a young man Earl worked for Desert Land and Livestock, which gave him the desire to join the Army and defend the land he loved. He was a 18 wheel truck driver his whole life. He transported some of the worlds largest bridge girders, that make up a big part of the transportation system today. He also transported some of the most dangerous loads in history. Earl is survived by his mother Earlene Perry of Afton, his son Chris (Veronica) Perry of Grover, four grandchildren, Lacy, Debbie, Charity, and Christian, and three great grandchildren. His brothers and Sisters; Weldon, Shane, Susie, Julie, and Travis.
He is preceded in death by his father Lamar Perry, wife Judy, and ex-wife Linda. A fireside memorial will be set for a later date. Donations for funeral expenses can be donated online on schwabmorturary.com or sent to Chris Perry at Box 1653, Afton, WY 83110.
Tagged:
Earl Dee Perry
Harris Dale "Bud" Irick
Star Valley Wyoming obituaries
Wyoming obituaries