Independent Obituaries: March 27, 2019
The following obituaries appeared in the March 27, 2019 edition of the Star Valley Independent.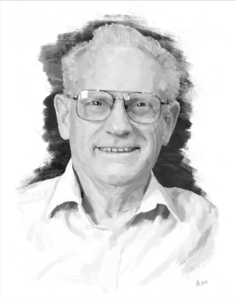 Irvin Gene Bassett was born on March 8, 1934 in Afton, Wyoming. He passed away on March 19, 2019 in his Springville, Utah home surrounded by his wife and family. Irvin married the love of his life, Nel Lo Hepworth Bassett on August 25, 1960 in the Idaho Falls Temple. He loved, supported, and accompanied Nel Lo in all that she wanted to do in life. He encouraged her in her genealogical research and volunteer service. Together, Irvin and Nel Lo had five children and one foster child: Collette Cook (Val), Gene Bassett (Janna), Robin Bassett (Miang), Ellen Riggi (Bryan), Susan Bassett (1970-2001), LaVerne Crocker (Keith 1955-2017). They have 24 grandchildren and 11 great-grandchildren. Irvin graduated from Star Valley High School. He attended the University of Wyoming, where he got his Bachelor's Degree. He got his Master's Degree in Physics from Brigham Young University, where he was employed in the physics department. His work included maintaining lab equipment, planetarium duties, and working alongside Harvey Fletcher on his acoustical research. Irvin gained a strong testimony of the church at a young age. He served in the French Mission, where he learned the French language and spoke it frequently in his life. He had several callings in the church throughout his life, including clerk, bishop, cub scout and scout leader, and many more. He loved to travel. Whether it be by bicycle, car, motor home, truck, or motorcycle, he loved seeing the world. He also had a great love for music. Throughout his life, he enjoyed performing in dance bands, both in school and in the community, and singing in groups. Funeral services will be held on Saturday, March 30, 2019 at 11 a.m. at the Springville Stake Center 245 South 600 East, Springville, Utah. Viewings will he held on Friday, March 29, 2019 at 6-8 p.m. at Wheeler Mortuary 211 East 200 South, Springville, Utah and Saturday, March 30, 2019 at 9:45-10:45 a.m. at the Springville Stake Center.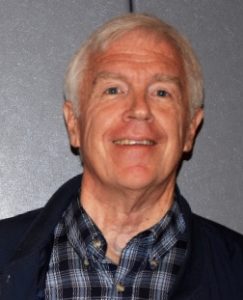 Kelly C. Crook, 65, returned to our Father in Heaven on March 21, 2019. He passed peacefully at home after living for many years with cancer. Kelly was born April 24, 1953, to Newell Henry Crook Sr. and Mary Ellen Matthews in Afton, Lincoln County, Wyoming.  He is survived by his wife, Joyce Lofgren; children: Robert (Teresa) Crook, Suzanne (Kyle) Hansen, Brenda (Scott) Shamo, Kristin (Brett) Petersen, Shannon (Joseph) Davenport, and Chandra (Scott) Clayton; eight of his nine siblings; mother-in-law, Audrey; and his grandchildren. Kelly grew up in the Star Valley, Wyoming area and spent his youth enjoying the surrounding mountains with his seven brothers and two sisters. He served as a missionary in Indonesia, South East Asia, for The Church of Jesus Christ of Latter-day Saints. He returned and attended Ricks College. Soon after, he was sealed to his sweetheart in the Salt Lake City Temple. They moved to the Salt Lake City area, where they raised their family, primarily in Kearns, Utah.  All who knew Kelly felt his love and compassion as he faithfully served in many callings in the church. He especially loved serving the youth as a leader at Scout and Young Women's camps each summer and was remembered by most for his love of lighthearted fun. The joy Kelly found in tinkering and fixing gave him many opportunities to serve as an unofficial handyman. Kelly would often put down his projects to help others in the community with their needs, especially his children as they started families and had homes of their own. Kelly lived with his cancer, finding ways to bypass what many would see as hindrances, and living with joy and love.  The family would appreciate stories, memories, and thoughts to be shared with his posterity at KellyCrookmemories@gmail.com. We celebrated his life on Tuesday, March 26, 2019 at 11 a.m. at the Kearns Utah South Stake Center, 5905 So. 4000 W. There was a viewing at Jenkins-Soffe Funeral Home, 4760 S State Street, Murray, on Monday, March 25, from 6-8 p.m. and on Tuesday, March 26, from 10-10:45 a.m. before the services at the church.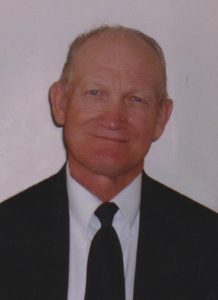 Larry Gerald Kingston passed away on Sunday March 24, 2019 in Logan, Utah.  Larry was born September 3, 1938 in Smoot, Wyoming to John Delorus and May Leone Henderson Kingston. He married Ronna Hunsaker on October 31, 1959 and was later sealed in the Logan Utah Temple. Larry's family and their happiness was his most important priority in life.
He is survived by his beloved wife Ronna and six children, Sandra Tingey, Lance Kingston, Cheryl Ewell, Jon Kingston, Same Kingston, and Wendy Falslev, 27 grandchildren and 11 great-grandchildren.
He was preceded in death by his parents, younger brother Neldon and two great-granddaughters.
A viewing will be held on Thursday March 28, 2019 from 6– 8 p.m. at Cache Valley Mortuary, 80 West 4200 North Hyde Park Utah. Graveside service will be on Friday March 30, 2019 at 2 p.m. at the Smoot Wyoming Cemetery. Funeral Service under the Direction of Cache Valley Mortuary 435-787-8514. Please share a memory of Larry at www.cvmortuary.com.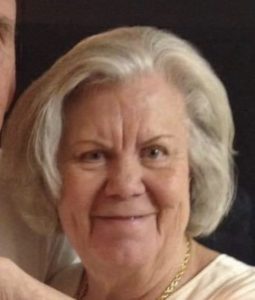 Sheila Anderson Workman passed away Saturday, March 23, 2019 in West Jordan, Utah.
Funeral services will be held Thursday, March 28, 2019 at 8385 S. 4800 W., West Jordan, Utah 84088 at 11 a.m. with a viewing prior to services from 10 to 10:45 a.m.
Graveside services will be held Friday, March 29, 2019 in Auburn, Wyoming at the Auburn Cemetery at 2 p.m.
Tagged:
Irvin Gene Bassett
Kelly C. Crook
Larry Gerald Kingston
Sheila Anderson Workman