Independent Obituaries: May 24, 2023
The following obituaries appeared in the May 24, 2023 edition of the Star Valley Independent.
For more area obituaries, please visit Schwab Mortuary.
For more resources including headstones, please visit the Star Valley Historical Society.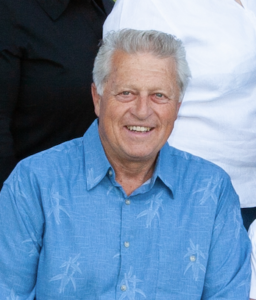 On Wednesday evening, May 3, 2023, our cowboy dad rode off into the sunset. Terrence F. Bagley was born September 3, 1935 in Afton, Wyoming, in the beautiful Star Valley. He was born in humble circumstances to Floyd and Vivian Bagley. Dad was the first child of six that would follow. He was taught and learned early in life the value of hard work. He milked cows through frigid Star Valley winters, herded cattle and fixed miles and miles of barbed wire fences, his least favorite job. He was an active member of the Church of Jesus Christ of Latter-day Saints and was called on a mission to the Central States.
The lessons of hard work on the ranch paid off as he dedicated himself to the work of the Lord. One of his best mission memories was taking a young Elder Marion D. Hanks, of the Seventy, on a mission tour. He returned home and began attending Brigham Young University as a business major. There he met the stunningly beautiful Betty Jeffrey, who had recently arrived at BYU as a convert to the Church from Australia. They were married in 1958 in the Logan, Utah temple.
Terry and Betty raised seven children in San Diego, California; Bellevue, Washington; Edmond, Oklahoma; and finally, Rexburg, Idaho. Dad was in the banking business. He was a very good banker. Once again, his ability to work hard paid dividends. But he really felt he was back home and among his people when he moved to Rexburg and went to work with his brother, John Bagley, building steel buildings. He loved Rexburg and everything about it. It was in Rexburg that he started collecting and restoring old tractors, fire engines and cars. He loved showing them off. Especially at the big 4th of July Parade down Main Street.
For him, that day was bigger than Christmas. It was especially joyful when his children, grandchildren, nieces or nephews would drive one of the tractors or cars. No driver's license or experience was necessary. We are lucky nobody was ever injured. He also loved snowmobiling, jet skiing and riding motorcycles and often introduced himself as a "playboy" because of all his toys. We told him it didn't really mean that anymore, but regrettably, it never stopped him.
Terry was always an active member of the Church and served in bishoprics everywhere he lived. He also served as a counselor in the Stake Presidency in Bellevue, Washington. Terry and Betty were called to serve a senior mission in the New York, Rochester Mission.
Family was, of course, the most important thing to him. He loved his children deeply. His grandchildren even more. And his great grandchildren even more than that. He was also very close to each of his six siblings. They are a great example of love, unity and loyalty. He was proud of his Australian in-law family and loved to visit Betty's homeland, particularly their beautiful beaches.
He is preceded in death by his parents, Floyd and Vivian Bagley and by his brother, Jerry. He is survived by his sister-in-law Patsy Brunson (Terry), his sister Julie McKellar (John), his brothers Errol (Elaine) and John (Luella), and his sisters Christy (Dan) and Liza (Loren), and his seven children, Terry (Robyn), Jeffrey (Mary), Lisa Wheatley (Robert), Kelly Russell (Dave), David (Debbie), Julia Rummens, Melissa Buecher (Dave), 29 grand- children and more than 20 great grandchildren.
Services were held on Saturday, May 13 at 10 a.m. at The Church of Jesus Christ of Latter-day Saints, East Stake Center in Rexburg, Idaho, at 387 East and 4th East. Interment is at the Afton Cemetery.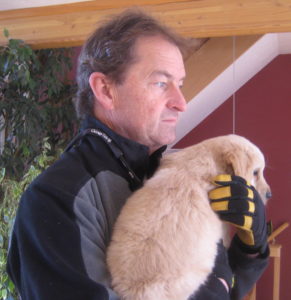 David Bret Eddins
1961 – 2022
David was a wonderful friend, loved his three golden retrievers, skiing, fishing, mountain biking, and his independence.
He graduated from Brighton High School and Utah State University where he was president of the Sigma Alpha Epsilon fraternity. David lived in many places, including Driggs, Idaho where he spent many happy years.
David was raised in Salt Lake City, Utah born to Judith Trealor and Dr. Orland Ned Eddins, grandson of Elizabeth Ada Sessions, Orland G. Eddins, Marion Johanna Herrmann and Dr. Orson Lee Treloar. He is survived by father Ned, brother Doran Bart Eddins and wife Irma Hernandez Eddins, sister Susan Kim Eddins, nieces and nephews Karson Eddins Beringer, Matthew Paul Jio, Miranda Rene Granda and husband Louie Granda. Followed in death by his mother Judith.
There will be a burial ceremony at Afton Cemetery on June 1 at 1 pm, followed by an informal gathering at Ned's house to celebrate his life and share our best David memories.
In lieu of flowers David would want donations in his memory made to Friends of the Teton River at TetonWater.org.

Let us know what you think!
Tagged:
David Bret Eddins
Star Valley Wyoming obituaries
Terrence F. Bagley
Wyoming obituaries