Independent Obituaries: May 29, 2019
The following obituaries appeared in the May 29, 2019 edition of the Star Valley Independent.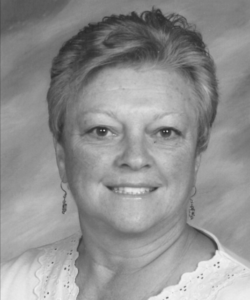 Jody Belinda Merritt was born on December 20, 1957, to Larry and Janice Taylor in Spokane, Washington. As a child, her family moved around with their heavy equipment operating business, which gave her the opportunity to live in Washington, Minnesota, Nevada, Idaho, and Wyoming. During her elementary years she lived in Ammon, Idaho; close to all her family. In the early 70s her family moved to Star Valley, Wyoming, where her parents helped develop Star Valley Ranch. This is where they chose to make their forever home. Jody attended Star Valley High School, where she met the love of her life and graduated in 1976. During the summers, Jody gave horse trail rides and anyone who knew Jody knew that horses were her lifelong passion. May 18, 1980; Jody married Bradford H. Merritt and within the next ten years they had two daughters, Wendy and Kelsey. Jody devoted everything to her girls and loved them more than life itself. During raising their daughters, Jody began working for the Special Education Department at Thayne Elementary, and here is where she completed 24 years of service. This brought pure joy into her life, she truly loved her job and the constant interaction with the children and the wonderful people she worked with. As a grandma to nine grandsons and 1 angel, she did everything with them and didn't miss a moment of their lives. These boys were so blessed to have such a wonderful Granny. Jody is survived by; (husband) Bradford Merritt, (daugthers) Wendy Kennedy (Micheal) and Kelsey Wood (Brian); (Grandsons) Hayden Kennedy, Jaxton Wood, Tallon Kennedy, Teagon Kennedy, Brentley Wood, Jordy Wood, Bridger Kennedy, Trapper Kennedy, and Karston Wood. (Brothers) Shane Taylor( Carrie), and J. P. Taylor (Tonya); three nieces, three nephews, and 12 great nieces and nephews, Grace Ellen Merritt (mother-in-law), Jody was proceeded in death by (parents) Larry and Janice Taylor, (grandparents) Ralph and Percy Taylor, Elmer and Lois Tawzer. (Father-in-law) LaMar Merritt, and (grandson) Brenton Wood. Jody will be missed deeply by all who met her. A Celebration of Life for Jody will be held on June 1, 2019, at 1pm; at the Thayne Town Picnic Shelter, by the Tennis Courts. We would like to welcome anyone who loved, honored, respected and treated Jody as family to join us.
Tagged:
Jody Belinda Merritt