Independent Obituaries: November 13, 2019
The following obituaries appeared in the November 13, 2019 edition of the Star Valley Independent.
For more area obituaries, please visit schwabmortuary.com.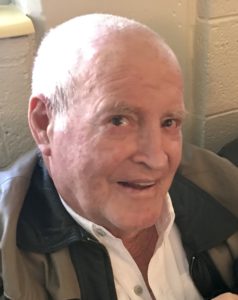 On November 5, 2019, our husband, father, brother, grandfather and great-grand father, Allen Bertis Luthi finished his life's work at the age of 80. His family and many friends will miss him greatly.
Allen was born on September 19, 1939 in Soda Springs, Idaho to Frank G. and Idella Garrett Luthi. His father ran the Ellis Kackley Ranch, on the banks of the Bear River below Grace, an active cattle ranch where Allen learned to work and play. Allen was the second of twelve children. He graduated from Grace High School in 1957, where he excelled at football and basketball. When he was a junior, he was set up on a blind date and found the love of his life, a girl from Soda, Elizabeth Ann Seamons. Allen and Ann married in the Logan Temple on April 25, 1958. They lived in the Salt Lake City area until 1966 where Allen learned the brick trade. Three daughters, Carey Ann, Karen and Janice were born in Salt Lake before Allen and his family moved to Soda Springs, where he worked at Kerr McGee for eight years. Two sons, Allen and John were then added to the family; John was stillborn in 1977 on Allen's 38th birthday. Allen left Kerr McGee and started laying brick full-time, forming Luthi Masonry with Dick Burnham. In 1996, Allen and Ann moved to Freedom, Idaho. Enjoying being back on a ranch, after 44 years in the masonry trade, he retired in 2001. In 2006, Allen and Ann began spending winters in Overton, Nevada, loving the warmth and fishing on Lake Mead.
Allen was dedicated to service. A life-long member of The Church of Jesus Christ of Latter-day Saints, he served as a Sunday school teacher, Webelos leader, ward clerk, Elders quorum president, bishopric counselor, and on the high council. He felt his greatest calling was that of Home Teacher, which gave him an opportunity to know and serve others. His life truly was a life of service. Allen enjoyed sports, especially basketball, playing until he was 50, after that enjoying watching the Jazz. He loved the outdoors; hunting and fishing, fall was his favorite time of year.
Allen was preceded in death by his daughter Carey Ann (Jan D.) Christensen and son John, his parents, two brothers, one sister, two grandchildren and two great-grandchildren.
He is survived by his loving wife, Ann and children Karen (Greg) Lowry, of Freedom, Idaho, Janice (Bret) Campbell of Carey, Idaho and Allen (Liesl) Luthi of Bakersfield, California. He is also survived by eight siblings: Clara Norris, Ellis Luthi, Frank Luthi, Mary Jane (Dave) Casper, Roger Luthi, Mark (Tamera) Luthi, Steve (Linda) Luthi and Dorothy (Keith) Breinholt. Allen also leaves 15 grandchildren, 21 great-grandchildren, uncles, aunts, cousins, nieces, nephews, as well as his many, many friends.
Services will be held at 11 a.m. on Monday, November 11, 2019 at the Freedom Ward building in Freedom, Wyoming with a viewing from 9:30-10:45 a.m. at the church. There will also be a viewing in Soda Springs on Sunday, November 10 from 5-7 p.m. at Sims Funeral Home.
Condolences and memories can be shared online with the family by visiting www.simsfh.com.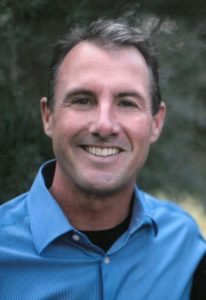 Jeffrey Alan Lampe, age 58, was born in Sacramento, California on February 2, 1961, to Alan William Lampe and Sharon Gae (Adams) Lampe.
It is with profound sadness that we share that Jeff left us on Tuesday, November 5, in Afton, Wyoming.
The Lampe family moved from California to Star Valley, Wyoming, in 1969, when Jeff was eight years old. Jeff loved the outdoors and enjoyed growing up in the mountains, hunting, and fishing with friends and family. He attended Star Valley High School, where he was a bit of a rebel, enjoyed partying with his friends up the canyons surrounding the valley, and graduated in 1979. He joined the Wyoming National Guard. He attended the University of Wyoming briefly before moving back to California to further his education (both formal, and informal). He worked many jobs through the years, starting at age 15, moving irrigation pipe. At age 18, he went to work for Lampe Brothers, Inc., logging with his father, uncle, and cousin. He then moved to Northern California where he certified as a commercial diver and underwater welder. In the 1980s he settled in Southern California, where he married, raised three children, and worked for over 30 years. He worked professionally as a real estate appraiser and broker. In 2014, he moved back to Wyoming and worked intermittently in North Dakota and Texas, in the oil industry. He loved spending time with his parents in Baja, California, during the wintertime, and made many friends in Punta Chivato, Baja California Sur. Jeff always made friends so easily, wherever he went. He always lived life to the fullest, and on his own terms. He spent his last summer with friends and family in Wyoming.
Jeff is survived by his parents, Al and Sherri, brother Greg, ex-wife, Susie, and their three adored children, Tyler, Brice, and Jenna.
A celebration of life will be held in Jeff's honor next summer, in Afton, Wyoming.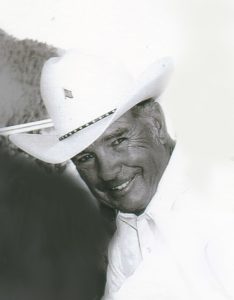 Layle H. Nield, 81 of Afton, Wyoming passed away Thursday, October 24, 2019 in Idaho Falls, Idaho at the Eastern Idaho Regional Medical Center. Funeral services were held in the Salt River Ward Chapel on November 2, 2019. Interment followed at the Afton Cemetery.
Layle was born on June 24th, 1938, the second of five children born to Willard Earl and Lorna Hurd Nield. He grew up 1 block west of main street on Nield Avenue in Afton. He had a happy childhood with all the most important elements of life that a boy could ask for. He was blessed to have loving parents and family, lots of chores to do, lots of cousins and extended family, good friends, great teachers, a horse of his own and lots of room to roam. He learned to work hard and serve his neighbors at an early age. He had a special friendship with the Anderson family across the street and spent a lot of time there. He learned many things from Charley Anderson as they worked together in his shop.
His father raised fox and at an early age he learned to feed and help take care of them alongside his dad. They also had a few milk cows which he milked when he was old enough. He was a hard worker and always very industrious. Some of his earliest jobs were working at the Phillips 66 Service Station for Dean Nield. Later he worked a couple of summers for the U.S. Forest Service and for the Wyoming Highway Department. He was an avid trapper and during his senior year he trapped, skinned, and stretched enough muskrats to pay cash for a brand-new Plymouth. His car cost him $3,500. He was able to accomplish this by checking his traps in the early mornings before school and doing the skinning and stretching late into the night.
He attended elementary and high school in Afton, graduating in 1956. He had fond memories of playing basketball for the Star Valley Braves under All American Star Valley native, Coach Vern Gardner. They had a very successful team and he loved his teammates and his coach.
After graduating he attended Utah State University for a semester before serving a mission for The Church of Jesus Christ of Latter-day Saints in the Central States Mission. Upon returning from his mission in the fall of 1960, he met Teddy West at a Christmas dance and they were engaged in April 1961 and married on Aug. 24th, 1961 in the Salt Lake Temple. Their plan was to attend Utah State University that fall, but Layle was offered a job by some people who had bought the old Dell Draney Meat processing plant north of Afton and he decided to take it. A couple of years later they were ready to sell out and he convinced his father to help him buy the business. After joining Associated Foods and two new additions to the building, what started out as a small meat plant evolved into forty years in the grocery and meat business known as Nield Market and Star Valley Blue Ribbon Beef. He loved the people of Star Valley and many lifelong friendships were made as he served his community.
During this time, six children joined the family and they purchased property 2 miles west of Afton and built a home and started buying and raising cattle. Layle loved the ranching and farming and the opportunity to be outdoors working hard. It also provided the kids a chance to raise animals and have horses, learn to work and enjoy the Wyoming lifestyle. Some of his hobbies were hunting, fishing, camping and flying his plane.
He enjoyed his work and he had plenty to keep him busy, but along with the cattle and the store he always found time to serve in many callings in his Ward and Stake and in the community. He was a faithful member of the Church his entire life and was happiest when he was serving the Lord. He and Teddy served for almost eight years together as ordinance workers in the Idaho Falls Temple. Their weekly trips to the temple were a highlight of their lives.
He is survived by his wife of 58 years, Edna "Teddy" West Nield and children Blake (Judi), Markel, Bryan (Rachel), Mindi (Jonathan) Wilford and Marci (Eloy) Mendoza. Brothers Kent (Camilla) Nield, Galand (Maureen) Nield, Sister Anna Kay (Michael) Waddoups and 17 grandchildren. He was preceded in death by his parents and his second son Brett Layle Nield.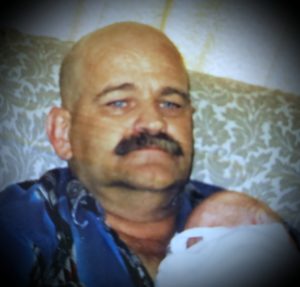 On November 8th, 2019 our beloved father, Rayell Delos Heiner, hung up his cowboy hat and boots in exchange for his wings to be put to rest and returned to his Heavenly Father. Rayell passed away at his home in Idaho Falls, Idaho at the age of 64 with the love and support of many family and friends.
This blue-eyed baby boy was born in Afton, Wyoming on September 12, 1955 to Leroy L. "R.L." Heiner and Mary Sanderson-Heiner. He was later joined by four additional siblings, Jo Marie, Jackie, Randy, and Jan whom he loved very much even when he didn't always show it.
Rayell grew up in the Star Valley area and graduated from Star Valley High School in 1973. In 1977 he married Denice Cheney with whom he brought three wonderful children into this world but later divorced in 1989. He then decided to start traveling the country and became a long haul truck driver having the opportunity to see and meet even more wonder places and people.
As many would agree, Rayell was definitely a country boy who was often seen out in his cowboy hat and boots enjoying all the people in the community of Star Valley and making many new friends along the way. He enjoyed the outdoors, hunting, farming with his father and brother, driving truck, living in the beautuful valley, and spending time with his kids, especially his grandchildren who he would spoil rotten any and every chance he got!
He is survived by his Mother Mary Sanderson-Heiner, his children; Kyle (Casie) of Idaho Falls, Idaho, Kory (Jeana) of Logan, Utah, and Heather of Idaho Falls, Idaho, as well as his seven amazing grandchildren, and one great grandchild. His loving siblings; Jo Marie (Willie deceased) Castillo, Jackie (Scott) Parks, Randy (Nicki) Heiner, Jan Heiner, and numerous supportive nieces and nephews.
He is proceeded in death by his Father Leroy L. "R.L" Heiner, brother-in-law Willie Castillo, grandparents, great grandparents, aunts, and uncles.
Memorial services will be held Saturday, November 16, 2019 at 11 a.m. located at the Bedford Church, 4447 County Road 122 in Bedford, Wyoming with burial at the Bedford Cemetery under the direction of Schwab Mortuary, followed by a luncheon back at the church. Viewing will be from 10 – 10:45 a.m. Saturday prior to services.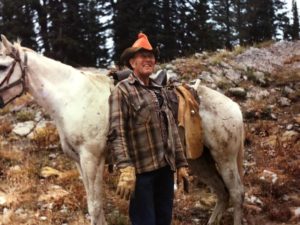 Russell Leon Imeson was born May 9, 1939 in Jackson, Wyoming to Lon Lincoln Imeson and Ida Lenora Praisewater Imeson. He was the third child of four and the only boy in his family. Russ grew up in Hoback Junction, Wyoming and spent many years hunting and guiding around the Jackson area. He moved his family to Big Piney in 1976 where he first managed a ranch on Cottonwood Creek, then worked as a roustabout in the oil fields and as a mechanic and activity bus driver for the school district's bus garage. In 1984, he moved once again to Star Valley, where he lived for the remainder of his life, working at various ventures around the valley.
Russell married Dawn Omega Johnson on November 5, 1963 in Elko, Nevada. To this union were born four children: Nick Lon, Anna Dawn, Clint Ray, and Rocky Russell.
Russell's occupations throughout his life were varied and included big game guide and outfitter; haying and carpentry; feeding elk on the feed ground; spraying for bugs and chopping brush in the national parks and forests; partnering in a construction business; ranching and roust-a-bouting; working as a mechanic and activity bus driver; raising feeder calves and sheep; managing a trailer park; owning and operating a garbage business; and operating heavy equipment.
Of all Russ' favorite activities, which included metal-detecting, prospecting, gold-panning, rock-hounding, arrowhead-hunting, woodworking, reading and camping, Russ loved hunting the most. That was an activity he really enjoyed doing with family. Snowmobiling was another of his favorite activities, and he had many exciting adventures with friends and family in the mountains around the Hoback.
Russell was a voracious reader and could usually be found with a book, magazine, or newspaper in his hand. He liked to read western stories, and when he lacked anything else to read, would turn to the encyclopedia.
Russell was very versatile and talented. He was an excellent carpenter, who could figure out how to construct any angle with ease. He also obtained his pilot's license, learning to fly at the airport owned by his uncle and cousin, Paul and Sparky Imeson. Russ was a good mechanic and taught all his boys how to repair machinery and vehicles. He was also a good hand to have around when working cows. Russ' superior guiding skills were learned from his father and earned him a loyal, big-game hunting clientele.
Russell returned to his heavenly home the evening of Saturday, November 2, 2019, just 3 days shy of his 56th wedding anniversary. He will be greatly missed by all his family and friends. Russ is survived by his wife, Dawn; sisters, Harriett (Jim) Wilson, Patricia (Don) Tucker, and Dorothy (Mick) Timmons; children, Nick (Teresa) Imeson, Anna (Randall) Helm, and Rocky (Crystal) Imeson; eight (soon to be nine) grandchildren and seven great-grandchildren. Russell was preceded in death by his parents, Lon and Lenora Imeson; son, Clint Ray Imeson; and granddaughter, Chloe Mae Imeson.
Let us know what you think!
Tagged:
Allen Bertis Luthi
Jeffrey Alan Lampe
Layle H. Nield
Rayell Delos Heiner
Russell Leon Imeson
Star Valley Wyoming obituaries
Wyoming obituaries