Independent Obituaries: November 16, 2022
The following obituaries appeared in the November 16, 2022 edition of the Star Valley Independent.
For more area obituaries, please visit Schwab Mortuary.
For more resources including headstones, please visit the Star Valley Historical Society.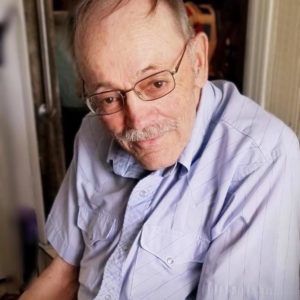 Rodger Petersen Crook passed away peacefully in his home in Follett, Texas, on the morning of November 7, 2022 after a long battle with Parkinson's.
Rodger was a beloved father, husband, brother, and son. He was attended to by his wife Dora Crook of the same residence.
Rodger is survived by his brothers: Brent Crook, and Paul Crook; his two sisters Charleen Bill, and Sue Buckley; and four biological children: Kerri Leach (husband Steve); Rod Crook; Rick Crook (wife Leah); and Kami Jensen (husband Jarom); two bonus children Wesley Sellers, and Tonya Land (husband Andrew); nine grandkids and four great-grandkids.
He was proceeded in death by his father Charles Crook, mother Eva Petersen Crook, and brother Kevin Crook.
Memorial services will be held at a later date to be announced in Smoot, Wyoming.
The world has truly lost a great man, the family has lost an in- valuable spirit. The legacy that he leaves behind is one of love, perseverance, grit, and the world will be a little dimmer without him in it. Please send prayers of comfort and strength to the family at this time.
Full obituary available at https://www.schillingfhg.com/obituary/Rodger-Crook.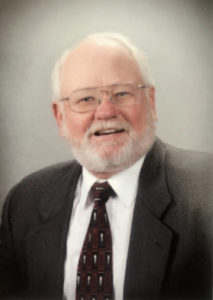 Our husband, father, and grandfather passed away peacefully, surrounded by his family on November 6, 2022.
Scott Carlisle was born in Provo, Utah on June 6, 1955, to Robert Neil and LouCille Turner Carlisle. He married Cherie Lynn Maxwell on August 4, 1976, in the Salt Lake City Utah Temple. He is survived by his wife Cherie Lynn Carlisle, daughter Christy Ann (Devon) Dorrity, of Morgan, Utah; son Jeremy Scott (Dannielle) Carlisle, of Spartanburg, South Carolina; daughter Hannah (Greg) Hoggan, of Salt Lake City, Utah; and his grandchildren, Ethon Owen (Casey) Dorrity, Jaden Scott Dorrity, Ander William Dorrity, Amberlee Elizabeth Dorrity, Logan Thomas Dorrity and Adeline Hunter Smith. Scott is also survived by siblings Robert Jay, Cindy, Ted Neil, Cathy, and Jack. Scott is preceded in death by his parents, Neil and LouCille Carlisle.
Scott spent his early years in American Fork and Alpine, Utah, where he loved to hike, hunt, camp, and ride horses in the surrounding mountains. He had many adventures with friends and family on North Mountain and Box Elder Peak. He served a mission for The Church of Jesus Christ of Latter-day Saints in Chicago, Illinois, then married his sweetheart, Cherie Maxwell. He served in many church callings, including the high council, elder's quorum, trek committee, Sunday school, and scouting. Together, Scott and Cherie served as ordinance workers in the Idaho Falls Temple.
Scott was a hard worker. He possessed the rare combination of creative vision and the determination to bring that vision to life. Scott loved building new and restoring the old. He restored one of his ancestor's homes in Alpine, Utah. He helped his parents restore the Carlisle Ranch in Freedom, Wyoming. He later purchased the beautiful Star Valley Trout Ranch in Idaho where he remodeled and expanded the Lodge, built several guest log cabins, added a commercial kitchen and dining room, and built a separate home. Scott and Cherie attended the Cook Street School of Culinary Arts in Colorado, France, and Italy, where Scott excelled in creating entrées and baking artisan bread. Scott and Cherie later designed menus for the restaurant they built at their resort where Scott served as Executive Chef. Scott most recently built a greenhouse and large garden near their home.
Scott had respect for animals and admired the beauties of the natural world. He ran a dairy farm, raised Clydesdale horses for show, ran a commercial fish hatchery, stocked private ponds with trout, bred sheep for show, and had many loyal dogs. As part of his focus on developing the Star Valley Trout Ranch Resort, Scott planted a wide variety of trees, which he loved, excavated earthen ponds, and beautified the landscape flowing from the natural spring.
Scott loved his family deeply and everything he built or accomplished he did for them. Scott felt strongly about emergency preparedness and worked diligently to guard his family against possible disasters. Scott loved visiting with his family and friends and could often be found cooking for them, telling tall tales, and reciting cowboy poetry.
An evening viewing will be held on Sunday, November 13, 2022, from 6:00-8:00 pm at the Warenski Funeral Home, 1776 N 900 E, American Fork, Utah. The funeral will be held on Monday, November 14, at the Mountainville Chapel (Red Church), 165 North 100 East, Alpine, Utah, with a morning viewing from 9:30-10:30 am. Funeral services will follow at 11:00 am. Interment will be at the Alpine City Cemetery.
The funeral services will be broadcast at this link: https://tinyurl.com/scottcarlisle.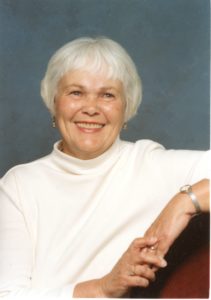 Jean A. DuFrane, 91, of Mesa, Arizona passed away at home peacefully Thursday November 3, 2022. Jean was born in St. Paul, Minnesota in 1931 and raised in Eau Claire, Wisconsin by her parents Seth and Eda Calkins. She graduated Valedictorian of her class at Eau Claire High School. She graduated 2nd in her class from Wisconsin State College at Eau Claire in 1953 earning a BS in Education and where she was a member of Sigma Pi Kappa and Kappa Delta Pi sororities.
The day after graduating from college Jean married Stan DuFrane. She was loving wife, mother, grandmother, and great-grandmother. With her family, Jean travelled extensively around the U.S. She and Stan also travelled to Mexico and Europe.
As the wife of a high school coach Jean helped her husband in many ways, including regularly cooking meals for Stan's basketball teams.
Jean is survived by her best friend of 75 years and husband of 69 years, Stan; her four children, Suzanne Halvorson, Mesa, Arizona; Jane DuFrane, Mesa, Arizona; Kay (Steve) Crittenden, Mesa, Arizona; Charles (Celeste) DuFrane, Germantown, Wisconsin; grandchildren River, Lacy, Devan, Jake, Tommy, Olivia; and great-grandchildren Oliver, Alexandra, Koral, Ziibi, Luca, and Emerson. Jean was preceded in death by her parents.
A funeral will be held 11 am Fri- day, December 9, 2022 at EPIPHANY OF CHRIST LUTHERAN CHURCH, 1050 W. Superstition Blvd., Apache Junction, Arizona.
In lieu of flowers, Stan kindly re- quests donations be made to East Valley Hospice, 2152 S. Vineyard, Suite 117, Mesa, AZ 85210.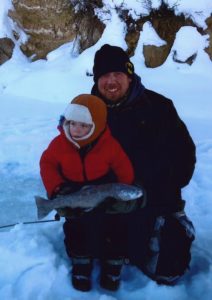 Randy Ray Worster passed away at home on November 6, 2022, but his life continues on through the family and friends he poured into.
Randy was born February 7, 1980 and grew up in Maine with a love for the outdoors and tinkering on projects. He received his Bachelor of Science degree from Unity College in Unity, Maine, and soon after found the life of adventure he'd been born for in Jackson, Wyoming.
During the winter of 2005- 2006, Randy rescued a girl from a broken-down snowmobile in the mountains near Bondurant and discovered his soulmate in Amy who loved adventure as much as he did. They were married on that same mountain on September 3, 2011. On January 7, 2018, they added a new level of adventure to their lives with the birth of their son, Jack Ray.
Randy will be remembered al- ways for his love of life and the way he was always ready for a new adventure. He loved to explore, to learn, and to experience new things. He was most comfortable out in the mountains during the kind of weather that sent others running indoors, living life with every ounce of his being.
Randy's thirst for knowledge and of sharing that knowledge made him a lifelong student and a patient teacher. He loved to laugh and crack jokes and rarely was caught without a smile. He was so proud of his little family and never missed an opportunity to be in a photo with those he loved.
Randy was an available and present and patient father and husband, and loved being able to adventure with Amy and Jack. He would often spend a great deal of time preparing for those escapes so he could ensure they had the best experience possible.
Randy lives on through his wife Amy and son Jack, through his parents Danny and Tammy Worster, his brother Barry (Joanie) Worster and nephew Aaren, his grandfather Jim Kennedy, his mother-in-law Peggy DeCarolis, sister-in-law Mindy DeCarolis, brother-in-law Kevin DeCarolis (Lisa) and nephew and niece Kameron and Kenley DeCarolis and numerous aunts, uncles, and friends.
Please contact the family for service details.
In lieu of flowers, monetary donations towards Jack's scholarship fund can be made through the Bank of Star Valley to the Randy Worster Memorial Fund.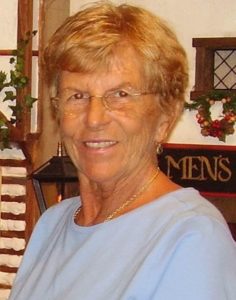 Lorraine Irene Nathlar, 82, died peacefully in her sleep, Monday, November 7, 2022, in the Dawn Hill Home, Bristol, RI
Born in Reading, PA in 1940 to James C. Fulton & Irene Lawrence Fulton. Lorraine graduat- ed Kennett High School in 1958 and worked at Connors Drug Store until she met Vince, the love of her life, married in 1960 and moved to Wilmington DE.
She was a stay-at-home mom and was always ready to take part in the adventures Dad planned. Whether it was traveling the US and Canada, metal detecting, beekeeping, harvesting grapes at Newport Vineyard, hunting, hiking through Yellowstone National Park, & snowmobiling mom enjoyed it all.
She and Vince lived in Wyoming and Utah for over 20 years before returning to live in Lewes, DE.
Mom worked at Star Valley Hospital & Jackson State Bank in Wyoming. Wyoming was always on her mind, and she lived her happiest years there.
Lorraine was predeceased by her husband of 44 years, Vincent Francis Nathlar.
She is survived by her daughter, Donna Nathlar Barone (Joe), son, James Nathlar (Christina); 3 grandchildren James Barone, Michala Nathlar & Jamie Nathlar; siblings, Elaine Chambers (Char- lie Blevins) & James Fulton (Ruth); She will be missed by her niece, Barbara Chambers and nephews, Jason and Joshua Fulton as well as many extended family members and dear friends.
Mom loved all animals especially cats, dogs & chickens. She enjoyed crocheting, thrifting, yard sales and spending time with her family. Christmas was her favorite holiday and she really enjoyed decorating and Christmas music. For any occasion that called for a food dish her deviled eggs were always requested and gone in an instant. Dozens and dozens of eggs were happily prepared over the years.
Mom volunteered for over 14 years at the St. Philomena School Spring Fair in RI, but her favorite volunteer experience was a weeklong stay in 2013 at FFRC helping with the handicapped, homeless cats.
At Lorraine's request, there will be no funeral or memorial service.
In memory of Lorraine donations can be made to:
Friends of Felines' Rescue Center
14597 Power Dam Road
Defiance, OH 43512
or the Jackson Hole Wildlife Foundation, PO Box 8042, Jackson, WY 83002.
For online condolences, please visit, www.memorialfuneralhome.com.
Let us know what you think!
Tagged:
Jean A. DuFrane
Lorraine Irene Nathlar
Randy Ray Worster
Rodger Petersen Crook
Scott Carlisle
Star Valley Wyoming obituaries
Wyoming obituaries