Independent Obituaries: November 2, 2022
The following obituaries appeared in the November 2, 2022 edition of the Star Valley Independent.
For more area obituaries, please visit Schwab Mortuary.
For more resources including headstones, please visit the Star Valley Historical Society.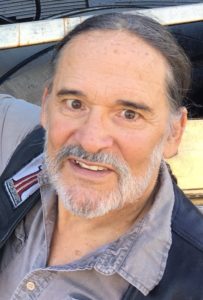 With great sorrow we announce that Kelly Frome passed away in the afternoon of Thursday, October 27, 2022, in Las Vegas, Nevada, after months of illness.
He was born in Afton, Wyoming, on January 15, 1953, to Ida Louise (Child) and Joseph Lionel Frome. He had three brothers, Ted, L.D. and Bill, who were adults when their youngest sibling joined the family. Kelly lived with his brother Ted's family following Louise's death when he was 11 years old. When he was 14 years old, his father married Gae Rickenbach, who was a loving stepmother for the rest of his life.
Kelly graduated from Star Valley High School in 1971 and studied welding in Salt Lake City. In 1972, he joined the United States Navy, where he served for 14 years. After his work in the military, he worked as an engineer for the next 30 years testing and maintaining unmanned air vehicles (drones). This work sent him around the world before he retired from government service. His final, and favorite job was building custom motorcycles at a shop in Las Vegas.
Kelly is survived by his wife of 48 years, Judy Kay (Welch) Frome, and their five children, Josh and Analia (Zarate) Frome, Jessie Christensen and Peter Tanner, Skye Frome, Daniel and Allison (Rich) Frome, and Peter and Meg (LaComfora) Frome. He was the beloved grandfather of four grandchildren, Sophia, Timothy, and Phoebe Christensen, and Jacob Frome.
Services will be held in Las Vegas, Nevada, on Saturday, November 5, 2022, with a live stream for those who cannot attend in Nevada. There will be a graveside service in Afton, Wyoming in the Spring of 2023.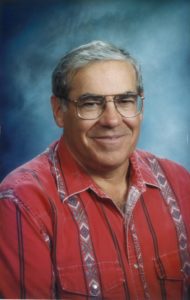 On October 24, 2022, Michael M Putnam, age 71, passed away in the mountains of Star Valley, Wyoming doing what he loved, enjoying nature, spending time with family and hunting. Michael was born on August 3, 1951 to Noel W Putnam and Barbara Mae Mead in Afton, Wyoming. He was the oldest of six siblings. Growing up in Afton, Wyoming he gained a fierce love of the outdoors.
After he graduated in 1969 he married Lois Hurd and together they had five amazing children. They later divorced and he married Kathy Bright and had another two beautiful daughters. When Kathy and he divorced, he met Lynn Leininger, his dearest friend and devoted partner. He had found the love that made him feel complete. Their relationship brought out the best in him and he gained a third strong son.
Michael is preceded in death by his parents Noel and Barbara, his brother Nathan, and his daughter Alexis. He is survived by his wife Lynn and their children Darren (Holly), Teresa (Cody), Barbara (Cory), Heidi (Pete), Tyler (Christine), Natalie, Joe (Jess), and adopted daughter Angel who also brought him three new grandchildren. He is also survived by two brothers Fred and Kim and two sisters, Yvonne and Susan, along with numerous nieces and nephews that lovingly referred to him as "Uncle Mike". He left a legacy of 32 grandchildren and 5 great grandchildren.
Mike achieved many things in his life including decades of service to his community as a member of law enforcement. In his retirement he drove the local school bus, getting children safely to school for years. He played the french horn, raced bicycles, and raised bison. Mike was also very much a family man, a protective brother, loving father, and devoted grandfather. And while his family grew and moved to distant parts of the country, he was always there guiding and providing for them.
Michael was a man of faith, performing baby blessings for his family as well as blessings for those who had taken ill. He taught his family to "Never Compromise your Standards" (the family motto) and to remember that they were Putnam's, a proud, strong, and gospel centered family. He led by example, serving in several callings in the church and loved and provided service to everyone he met.
Funeral services will be held at the Church of Jesus Christ of Latter-day Saints building (640 Twin Ridge Ave) in Evanston, WY on October 29, 2022. A viewing will be held from 9:00 a.m. to 11:00 a.m. with the funeral following at 11:00 a.m. Burial will be the same day in the Auburn, Wyoming Cemetery at 3:00 p.m. In lieu of flowers, the family requests donations be sent to the Huntsman Cancer Center.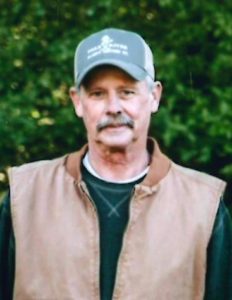 Jess Dee Sanders was born May 14, 1962 and passed October 27, 2022. Virgina Shumway and James Sanders had been married for two years when Jess was born. When he was born, he was anemic and thought to have leukemia. They later found out that the milk was what was causing the problem. Jess recovered and grew up in Montpelier, Idaho, where he would ride horses, fish, camp, and ride motorcycles. He was a hobby craftsman making anything from leather wallets to antler furniture.
Jess later married Lauri Coates and had two children, Erika and Jessie.
While working in the lumber yard Jess accidentally got two of his fingers cut off between two logs. He made a full recovery and worked at Star Valley Cheese until they shut down. During that time, Jess separated from Lauri and moved to Freedom, Wyo- ming. He lived many years doing what he loved, hunting, fishing, and golfing.
He lived with Shanna Bird taking in her son as his own. Later on his third child, Curtis was born. Jess worked hard at Teton Truss to support himself.
Over the years, Jess had two grandchildren from Erika and her husband Curtis. Jess had a work related injury in which the fall broke his foot. The recovery was long and hard, Jess never made a full recovery.
Jess will be missed greatly, but how fortunate are we to have got to know and love him.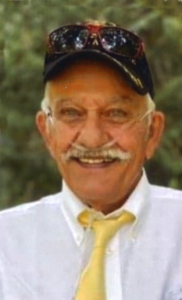 Michael R. Robbins passed away at age 72 on October 26, 2022 in Garland, Utah. He was born October 11, 1950 in Tremonton, Utah to Richard and Bonnie Robbins. Michael married Teresa Robbins on April 27, 1991 in Thatcher, Utah.
During his life Michael lived in Garland, Utah and Star Valley, Wyoming. He graduated from Bear River High School in 1969.
Michael held various employment positions throughout his life. He worked for Thiokol for eight years and the last 20 years for NPT driving truck. He retired from NPT in 2012.
Michael was in the U.S. Marine Corps, Sgt Michael R Robbins, Lima Battery 4th Battalion, 12 Marines 3rd Marine Division, Camp Hague, Okinawa, Japan 1969.
Michael loved to travel. He loved camping and spending time with his family. He really enjoyed dancing and gambling.
Michael was a member of The Church of Jesus Christ of Latter-day Saints.
He is survived by his children: Mark (Lois), Frankie (Rusty), Shawne (Robin), Sammy (Daniel), Brandy (Clayton), Heidi (Jake), Melija (Cody) Richard; two beautiful granddaughters he raised, Bailee (Drew) and Taylor; 16 grandkids and 12 great grandkids whom he adored. He is also survived by his siblings: Larry Robbins, Verl (Marie) Robbins, Jules Deakin, Mitzi (Quinn) Palmer, Carla Atkins, and Jeff (Jodi) Robbins.
He is preceded in death by his parents, Richard and Bonnie Robbins; sister, Vickie Seamons; sister-in-law, Shauna Robbins; brother-in-law, Frank Deakin; nephew, Chad Palmer.
Funeral services will be held on Thursday, November 3, 2022 at noon with a viewing held prior from 10-11:30 am. All services will be held at the Rogers & Taylor Funeral Home (111 N 100 E- Tremonton, UT). Interment in the Plymouth Cemetery. The livestream link for the service and online condolences may be found at www.ruddfuneralhome. com.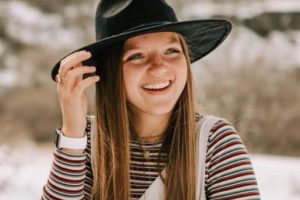 Lauren Vera Bradshaw had a glorious reunion in Heaven with her father, Brian, after being called home in a tragic automobile accident on October 22, 2022. They were surrounded by Heavenly Father, Jesus, and many other loved ones.
Lauren is the third and youngest child of the late Brian Bradshaw of Lyman, Wyoming, and Vera Lyn Erickson Bradshaw of Bedford, Wyoming. She was born on March 14, 2004, in Orem, Utah.
Even though Lauren was just a toddler when her father passed away with leukemia, her mother worked hard to keep Brian present in the lives of their three children. Lauren and her siblings grew up knowing him through photos, stories, and journal entries.
Lauren's love is like a sunrise, growing warmer and warmer with every interaction until it just envelopes you. Kindness radiates from her, and she never allows anyone to feel left out. She always stands up for what she believes in. She is an amazing listener and lived a life of service and compassion for those in need. Lauren is all sweetness with a little sass. She has always had a light with her that is tangible, and anyone privileged to spend time with her is better for the experience. Her favorite things to do with the people she loves include playing jokes, taking late-night drives, making spontaneous trips out for ice cream, playing soccer or basketball, and sharing her beautiful, cute smile.
Lauren loves athletics, and learned from her mother that strength and skill come through perseverance and intentionally working hard. Basketball and soccer are her favorite sports, and she has worked hard to develop her talents from a young age. After participating on club teams and school teams until graduating from Skyridge High School in Lehi, Utah in May of 2022, she finally pursued her dream to play soccer at the collegiate level with Utah State University Eastern Women's Soccer team in Price, Utah.
Through the years, she has taken many opportunities to positively impact the lives of many teammates who have become some of her closest friends. She has touched many lives for good with her warm and genuine nature.
Lauren has always been close to her Savior, Jesus Christ, and shared His light and love with everyone she met. Her example and her words testify of Him. Like Him, she always wants to make others feel important and loved.
She loves attending the temple and would go often, as she was preparing to serve a mission for The Church of Jesus Christ of Latter-day Saints. Her mission on this earth is now complete, and Heavenly Father has another work for her to do as a missionary.
We love you, Lauren, and are proud of your accomplishments. You will be missed dearly until the day when we can see you again, hold you in our arms, and laugh joyfully as we reminisce. Until then, we are so grateful for the time we had together and will cherish every moment we have shared with you. We will strive to live as our Savior lived and do the things that He did, because that is how YOU lived. Thank you for being an example of the kind of person we all should strive to become. You are the best of us!
Lauren is preceded in death by her father, Brian. She is survived by her mother, Vera Lyn, her brother, Kenyan, and her sister, Tailyn, step siblings Kaylie, Cameron, Dallyn, and Kyler Wright, Grandparents Jim and Glenda Bradshaw (Lyman, Wyoming) and Grandparents Blair and Alice Erickson (Bedford, Wyoming), as well as many, many aunts, uncles and cousins.
Lauren's viewings are scheduled for Tuesday, November 1, from 6:00-8:00 p.m. and Wednesday, November 2, from 8:30-10:30 a.m. in the Lehi Stake Center at 851 North 1200 East. Funeral services will immediately follow the viewing on November 2 at 11:00 a.m., and will be available via Zoom at https://zoom.us/ j/97715697123?pwd=dlZwNG4x- O G 5 3 T V p U M X A x e X Z 3 V- VRMZz09.
Lauren will be buried next to her dad on Wednesday, November 2 at 5:00 p.m. at the Lyman City Cemetery in Lyman, Wyoming. In lieu of flowers, the extended family requests love and support through the Lauren Bradshaw Memorial account at America First Credit Union account number 9125162 or through Venmo: Love for Lauren @Kenyan-Bradshaw.
Let us know what you think!
Tagged:
Jess Dee Sanders
Kelly Frome
Lauren Vera Bradshaw
Michael M Putnam
Michael R. Robbins
Star Valley Obituaries
Wyoming obituaries