Independent Obituaries: November 23, 2022
The following obituaries appeared in the November 23, 2022 edition of the Star Valley Independent.
For more area obituaries, please visit Schwab Mortuary.
For more resources including headstones, please visit the Star Valley Historical Society.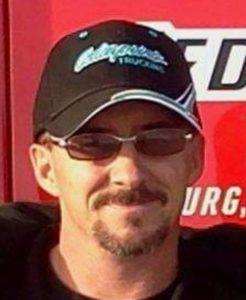 Lael Lee Hemmert was born on August 29, 1977 in Denver, Colorado to Lawrence and Beth Hemmert. He passed away at his home in Grover, Wyoming on November 17, 2022 at the age of 45.
Lael grew up in Grover with his best buddy, Larry Hemmert (his twin)! He spent his childhood being a typical kid and terrorizing the neighborhood.
He graduated from Star Valley High School in 1996 and went on to marry Holly Robertson on February 13, 1999. To this marriage, his first child was born on June 3, 1999, a sweet little guy. They named him Justin Cassity Hemmert. They later divorced.
He married Haley Pead on November 15, 2003. To this marriage Lael got his second child, another boy, born May 15, 2006 (the spitting image of his dad) that was named Jayce Joel Hemmert. His sons meant more to him than anything!
Lael was an over the road truck driver. It was a huge passion of his along with snow machining and hunting with his boys, Larry and friends.
He was without a doubt the biggest John Wayne fan on the planet.
Lael is preceded in death by his parents, Beth and Lawrence Hemmert and older sister Loriel Hemmert.
He is survived by his sons, Justin and Jayce Hemmert, his twin brother, Larry (Sindy) Hemmert, niece Mckenzie and nephews, Derian Perry and Jaxon Hemmert, along with many extended family members and friends.
He will be missed immensely!
Funeral services will be held on Saturday, November 26, 2022 at 11 am in the Grover Ward church house, with a viewing prior to the service from 10-10:45 am, with a night viewing on Friday from 6-8 pm at Schwab Mortuary.
Let us know what you think!
Tagged:
Lael Lee Hemmert
Star Valley Wyoming obituaries
Wyoming obituaries