Independent Obituaries: October 12, 2022
The following obituaries appeared in the October 12, 2022 edition of the Star Valley Independent.
For more area obituaries, please visit Schwab Mortuary.
For more resources including headstones, please visit the Star Valley Historical Society.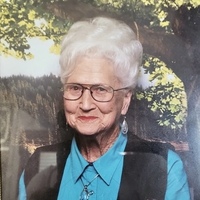 Laura Keeler Nelson Henderson passed away September 18, 2022 with family by her side. She was born to LeRoy Howard Keeler and Mary Leola Heep Keeler on July 08, 1925 in Freedom Wyoming where she was raised. She was a twin to her sister Lorna and had 2 older sisters, Verba and Audra. She was the tom boy in the family and loved to be by her father's side, hunting, fishing and trapping. She was a great baseball player and loved going to the dances.
Laura married Ford Nelson in 1942. They were very happy and were blessed with five children. Nancy, LaRee, Vance, Terrell, and Loreen who died at birth. They made their home in Downey Idaho. Ford passed of a massive heart attack in 1967. This was very hard on the family. Laura then met and married Don Henderson in 1968. Don had 3 daughters of his own, Berdine, Helen and Idona. Laura loved the girls as her own. Laura was a hard worker and worked side by side with Don on the ranch and she loved it.
She also worked at the Downey drug store and Donetta Hot Springs. She was an active member of The Church of Jesus Christ of Latter-day Saints. She was a excellent home maker. She grew vegetables and canned and made delicious jams. She was a wonderful cook and could whip up a meal in no time. She always had a hot meal and goodies for her company. Don sadly passed away in 2002 and in 2003 she moved to Caldwell, Idaho to be closer to her boys. She loved spending time with her family. All her children and many of the grandchildren have beautiful quilts that she made. She was adored by her grandchildren, and they all have special memories, lip stick kisses, cards and games, camping and traveling. She was a warm and caring mother, grand- mother, aunt and friend who will be missed by all.
She is preceeded in death by her mother and father, sisters and their husbands, daughters Loreen Nelson, Nancy Nelson Parker, Berdine Henderson Dahlke, sons- in-law Kirk Dahlke and Les Burnam, great-grandson Brady King and great-granddaughter Chantelly Bootier.
She is survived by her children, LaRee (Larry) Nielsen, Vance (Julie) Nelson, Terrell (Stacey) Nelson, Helen (Spence) Orr, Idona Burnam. 26 grandchildren, 65 great-grandchildren, 13 great- great grandchildren. and many nieces and nephews.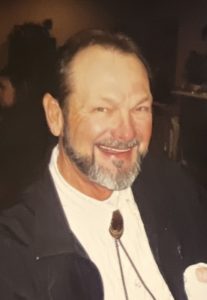 Wayne David Smith was born on January 1, 1949, to Charles and Eva Smith of Crawford County, Missouri. He had three brothers Noel, Warren, and Roger and one sister Mary.
Wayne grew up with a love for life being born on New Years Day, he always liked to celebrate. He loved music and taught himself how to play the guitar. He became proficient at playing the bass guitar and later played in a couple of bands. He liked to try different things during his teenage years.
He attended drafting school which was helpful when he later became a carpenter while living in Las Vegas and Wyoming. Wayne never did anything halfway, he always gave it his best, whether it was sports, music, bowling, tennis or golf. He could even sew, he loved working on leather and made his own leather bags. He also made a beautiful mountain man coat that won Best of Show purple ribbon in the fair. Wayne was always looking to try new things.
When Wayne left Missouri, he moved to Billings, Montana where he met his wife Lori. They were married in Tucumcari, New Mexico June 29, 1978. They were on the road with his band Tumble Weed Connection. On October 14, 1978 Wayne and Lori received their son David Wayne. They soon moved to Las Vegas where they lived for 5 1⁄2 years. During that time, they received their second child, Wayne's brown eyed girl Amy Lynn. Wayne continued to play music with another band, they called themselves The Desert Wind Band. He enjoyed meeting people like Glen Campbell, Ernest Tubb, and his favorite Willie Nelson.
When it was time for David to go to school, they decided to move to Star Valley. Wayne was asked to play music with Orsen Bassett and Soney Baxter. Wayne was a hard worker, he worked as a carpenter for many years and played music on the weekends. He also worked at Star valley cheese factory, Perkes Ranch and Simplot. Wayne was always being asked to work side jobs, everyone knew he would do a great job. Wayne fell in love with Lori's family and they loved him right back. Kipp and Tory were like brothers to him, Lori's sister Gina held a special place in his heart. Wayne's favorite times were spent fishing, camping, and golfing with his kids and grandkids. As David got older and got married to Shellie, they received their first grandchild.
Wayne was so excited to be a grandpa and Madison could light up anyone's day. Soon after, Amy was married and had Tanner the most adorable little red head, that same year we got Easton our little spit fire. Wayne and David became inseparable. When they played golf, they were two peas in a pod. The last band Wayne worked for was the Black Mountain Band with his friend Kraig Marshell. Wayne was baptized by his home teacher and wonderful family friend Val Dee Kennington.
In 2016 to 2017 Wayne and Lori started to go to church after their daughter Amy had continually asked them to go. They were welcomed in with open arms by the Grover Ward family. They continued to work hard to become worthy to go to the Temple and be sealed together as a family with Amy for all time and eternity. They loved going to the temple and were able to visit many different temples for the next few years. With Amy and Tanner living in Saint George, Utah they decided to move there with David where they continued to golf and go fishing with Amy on the boat.
Wayne's last job was working as a painter with Amy for a short time before he was finally able to retire in 2021 at 72 years old. The last few days of his life were spent with his daughter Amy, grandson Tanner, his sister Mary, and many nieces and nephews, when he went to Colorado to go on a bike rally in honor of his brother Warren who had also passed away on his motorcycle a month previous. Wayne enjoyed life and will be missed by many.

Let us know what you think!
Tagged:
Laura Keeler Nelson Henderson
Star Valley Wyoming obituaries
Wayne David Smith
Wyoming obituaries