Independent Obituaries: October 25, 2017
The following obituaries appeared in the October 25, 2017 print edition of the Star Valley Independent.
For more area obits please visit Schwab Mortuary.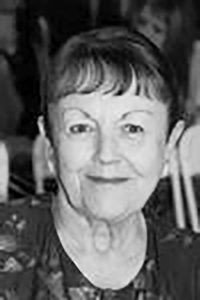 Liela Putnam (Arbogast) Leavitt, 76, of Osmond, Wyoming passed away in Idaho Falls, Idaho on October 19, 2017 of age-related causes. Liela was born March 20, 1941 to Nellie Hokanson and Harold Arbogast. Nellie was later sealed to Charles "Chick" Nathaniel Putnam, who welcomed Nellie and her children and raised them as his own. Liela and her sisters always considered Chick as their father. She married Rex N. Leavitt on October 4, 1957, and was later sealed March 20, 1959 for time and all eternity in the Idaho Falls, Idaho temple. They are the parents of 6 children; Rex Todd (Lisa Stocks) Leavitt; Afton, Wayne Dee Leavitt; Idaho Falls, Idaho, LaDawna (Jerry) Lainhart; Thayne, Charles Drew Leavitt (deceased), Joy Anna (Jeff) Hepworth; Brentwood, Calif., Aaron Dale (MeKell) Leavitt; Spanish Fork, Utah. Liela attended Star Valley High School. After getting married and living in the valley for several years and having 2 boys, she and Rex moved to southern California in the early 60's. While living in California, Liela enjoyed completing their family and raising her children. After yearly summer vacations back home to Star Valley, they realized how deeply they loved this valley and returned home to permanently stay in 1981. Liela was a faithful member of the Church of Jesus Christ of Latter-day Saints, and held many different callings throughout the years. She loved the Lord and loved to serve whenever she was able. Liela was a very hard worker, she enjoyed working at Star Valley Hospital for over 17 years in admissions and billing. She retired to care for her ailing husband until his death in 2002. She then began working at the Osmond Elementary School cafeteria until the spring of 2007. Liela was preceded in death by her husband Rex, mother Nellie, father Charles, brother Noel, brother Malloy, sister Gloria, son Drew, and grandson Jamie. She has left a wonderful legacy that includes 21 grandchildren and 19 great-grandchildren. The family would like to express their sincere gratitude to the staff and physicians at Star Valley Care Center and hospital, Schwab mortuary, and the countless number of family and friends who have looked in on her and helped her throughout the years. Liela was a wonderful wife, mother, sister, and friend and will be deeply missed by all. She is currently having a most joyous reunion with her loved ones who have gone before.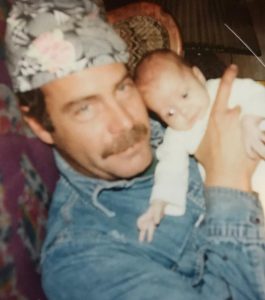 Our loving father and grandfather, Lon David Taylor, age 60, of Fairview, passed away on Thursday, Oct. 17, 2017, at his home. His daughter and best friend, Emily Taylor, was by his side. Lon was born in Fresno, Calif., and grew up in Porterville, Calif. He moved to Wyoming in 1990 where he remained. In 1993 he gained three step-daughters who he loved until his last day. In 1994 his only biological child, Emily Taylor was brought into his life, whom he devoted his whole being to and they were inseperable. Their love and respect for eachother will last for the rest of time. He was a meticulous machinist who could "weld the break of day and fix the crack of dawn". He took great pride in everything that he did, including taking care of his beautiful home and yard. He has the best lawn in Fairview and everyone knows it.  Lon is survived by his Mother, Klyne Anderson, his brother, Robin Taylor and his sister Donna (Lynne) Foster of California. He is also survived by his daughter, Emily Taylor of Fairview and his three step-daughters; Caitlyn Buckingham and Samantha Buckingham of Nevada, Brittany Dayley of Colorado and his five grandchildren. He is proceded in death by his father, Thomas (Rex) Taylor and his sister Patricia Taylor.
At his request, Lon's funeral services will be held at a later date in Dunlap, California.  Lon will be deeply missed by all who were close with him, as he changed everyone who loved him.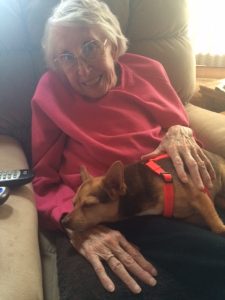 Lorraine Hoover was born on June 30, 1932 in her family's farmhouse in Clermont, Iowa. Her family included four siblings and parents Alice and Clifford Kittleson. Lorraine was a force to be reckoned with at her little high school in Clermont. A talented basketball player and straight A student, she was beautiful and popular. After high school she attended Luther College where she got her teaching degree. Never one to be afraid of hard work, she spent her summers working jobs that ranged from running the exchange in the telephone office to pulling burrs out of peas on a conveyor belt in a cannery. In 1954 Lorraine went West to California to teach at a religious school in North Hollywood. That is where she met and married Donald Hoover in 1955. Eventually they settled in Santa Paula, California where they raised their family. Lorraine taught at Isbell Junior High School for 20 years and retired to Star Valley Ranch, Wyoming in 1988. She enjoyed her time in Star Valley very much, golfing with friends, bird watching and in general rejoicing in life. When Don become ill she cared for him until his death in 1996. Lorraine died early on the morning of October 12, 2017. She was preceded in death by her parents, her husband Don and her brothers Dean and Howard. She is survived by one brother Gerald Kittleson and her sister Carolyn Ellinghysen, her children John, Karin, James, and Kristin, five grandchildren and two great-grandchildren.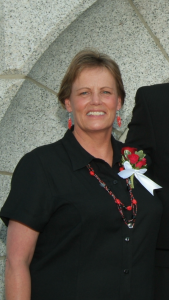 Mary Lou Halford, 67, passed away peacefully on October 22nd, in Preston, Idaho, surrounded by family.  Mary Lou was born on February 14th, 1950, to Duane and Beth Lish, in Pocatello, Idaho. She married DeLynn Halford on September 16th, 1976. Mary Lou was a resident of Afton from 1984-2000. From 1985-2000 she worked as the secretary at the SVHS LDS Seminary. She is survived by her mother, two sisters, a brother, and their families. She is also survived by her husband, DeLynn; her three sons, Brandon, Chris, and Tyler; her two daughters-in-law, Rebecca and Tami; and 7 grandchildren, Camden, Mason, Garrison, Lucy, Leo, Oliver, and Henry.  A viewing will be held Friday, October 27th, from 6:00-8:00 at the Webb Funeral Home in Preston (1005 S 800 E).  Her funeral will be Saturday, October 28th, in Preston at the LDS chapel (213 S 2nd E) at 12:00. A viewing will precede the funeral service from 10:30-11:30.
Let us know what you think!
Tagged:
Liela Putnam (Arbogast) Leavitt
Lon David Taylor
Lorraine Hoover
Mary Lou Halford
Star Valley Obituaries
Wyoming obituaries