Independent Obituaries: October 26, 2022
The following obituaries appeared in the October 26, 2022 edition of the Star Valley Independent.
For more area obituaries, please visit Schwab Mortuary.
For more resources including headstones, please visit the Star Valley Historical Society.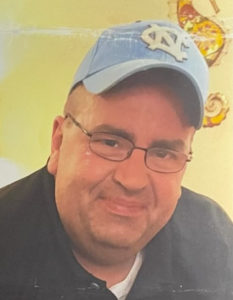 Christopher (Chris) Haderlie, 51, of Thayne passed away on October 20, 2022 at his home.
Chris was born July 17, 1971 in Afton, Wyoming to Ralph and Shirley Haderlie. He was also welcomed to the home by four older siblings, Richard, Michael, Randy and Laurie. He grew up attending schools in Thayne and Afton, graduating from Star Valley High School in 1989. He also attended The University of Wyoming, graduating with a Bachelor Degree. In between school Chris worked the family ranch with his father.
Chris continued his professional career, working as the parts manager for Teton Motors in Jackson Hole. Chris was highly respected for his honesty in dealing with people who he came in contact with at his work. Chris continued his professional career when he purchased The Hitching Rail sporting good store in his home town of Thayne.
Everyone who knew Chris felt his big heart and giving nature. Chris was always donating to groups, especially those that involved the youth. Chris was a "people" person and loved being around people. Chris never had children, but he was dearly loved by all of his nieces, nephews, and their children as well as children of his friends. Chris will be dearly missed by all who knew him.
Chris was preceded in death by both sets of grandparents, his father Ralph and mother Shirley.
He is survived by his brothers, Richard (Cinda) Haderlie of Thayne, Michael (Ronda) Haderlie of Soda Springs, Idaho, Randy (Charlotte) Haderlie of Shelley, Idaho, and sister, Laurie (Tony) Martineau of Evanston, Wyoming and many nieces and nephews of both family and extended family.
The family is grateful to everyone for their care and concern as well as calls of condolences, especially those close friends who checked in on him regularly.
A graveside service was held on October 24, 2022 at the Thayne Cemetery at 1:00 pm.
In lieu of flowers the family requests that donations be made to your favorite youth group.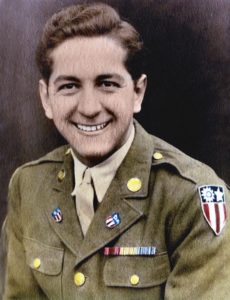 Victor Mignano of Las Vegas, Nevada, passed away October 15, 2022, at Morning Star Senior Living Center in Idaho Falls. He was under the care of Enhabit Home Health, Morning Star Staff, and his loving family.
Born in Chicago, April 10, 1924, to Italian immigrant parents, Saverio and Francesca Brusca Mignano, Victor grew up during Prohibition and the Great Depression. Victor was a bright student and quickly advanced through his high school curriculum and graduated from Waller High School early and attended Wright College.
Like most young men his age, he answered the call of his country and entered the Army Air Corp in 1942. He was sent to the Pacific and served in the 10th Air Force in the China Burma India Theater (CBI). He was a Meteorologist and as a Sergeant helped our forces navigate the treacherous weather conditions for pilots flying cargo over the Himalayan Mountains to bring vital supplies to American and Chinese forces in China.
After WWII ended, Victor returned home and married his childhood sweetheart, Shirley May Folsom. Shirley went to school with Victor's younger brother, Francis, and they met on a ballfield after school one day. Shirley knew from the moment they met that they were destined for each other. They married on April 27, 1946, and began their life together in Chicago.
Victor started his career in steel sales with the help of his older brother, Dominic. He worked as his Deskman, learning the trade and quickly moved to sales. His bright and easygoing personality made him a natural and he was soon a very successful salesman.
Victor and Shirley moved their young family to Rockford, Illinois, and they enjoyed many years there, raising their children. During one of their many family vacations out West, they fell in love with the Grand Tetons in Western Wyoming, and bought a small ranch in Auburn, a small community in Star Valley. In the mid 1970's, Victor realized a lifelong dream and moved the family to their ranch there.
While still continuing his successful career in sales, Victor and Shirley decided to open up several retail clothing stores in Western Wyoming called, "The Wyoming Kid's Place and the Clothes Tree." They operated the stores for a number of years.
In the late 1990's, Victor and Shirley bought a home in Las Vegas to escape the Wyoming winters. They still returned to Star Valley during the summers.
They loved spending time with their children and grandchildren. They had a boat in the marina at Colter Bay in Grand Teton National Park. They loved to go out fishing on Jackson Lake and entertain their family and numerous friends.
Victor loved people. His infectious personality and love of life endeared him to all he met. He loved music and to sing and he and Shirley were a sight to behold on the dance floor.
Victor was a devout member of the Catholic Church. He and a group of fellow parishioners in the small community raised money to help build Star Valley's Holy Family church where Victor often sang solos. Even in his last few weeks of life, he was asked to sing a solo for Morning Star's music group.
Victor is survived by his loving wife of 76 years, Shirley; daughters, Linda (Robert) Weeks of Cataula, Georgia and Cathy (Ran- dy) Call of Craig, Colorado; sons, Michael (Laurie) Mignano of Idaho Falls, Idaho, Patrick (Deborah Brockus) Mignano of Lakewood, California and Anthony (Treasa) Mignano of Ammon, Idaho; nephew, Rick (Linda) Mignano of Barrington, Illinois; 16 grandchildren and 9 great grandchildren.
He was preceded in death by his parents, Saverio and Francesca Mignano; brothers, Dominic Mignano, Joe Mignano, and Fran- cis Mignano; son, Christopher Don Mignano; and granddaughter, Meggan Weeks.
A funeral mass will be held at 11:00 a.m. Saturday, November 12, 2022, at Holy Family Catholic Church, 78 Friesian Circle, Thayne, Wyoming. Military Honors will be held at the Afton Cemetery. Military Honors will be performed by the Air Force Honor Guard.
In lieu of flowers, the family suggests donations to be made to St. Jude Children's Hospitals at stjude.org or Primary Children's Hospital at https://intermountainhealthcare.org/primary-childrens/give.
Condolences may be sent to the family at woodfuneralhome.com.

Let us know what you think!
Tagged:
Christopher (Chris) Haderlie
Star Valley Wyoming obituaries
Victor Mignano
Wyoming obituaries