Independent Obituaries: October 30, 2019
The following obituaries appeared in the October 30, 2019 edition of the Star Valley Independent.
For more area obituaries, please visit Schwab Mortuary.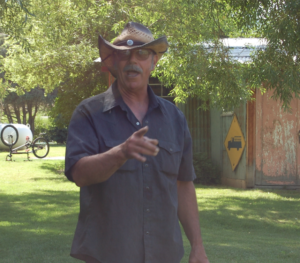 Alma Davis Leavitt, age 59, passed away on Monday, October 21, 2019 at St. Johns Hospital after a valiant battle with esophageal cancer. A battle that was fought with a world class positive attitude and without complaint.
He was born on June 18, 1960 in Afton to C. Davis Leavitt and Lawana Barnes Leavitt. Alma graduated from Star Valley High School at the age of 16. He was so very smart. He lived most of his life here in Star Valley, raising his daughter Mandy by himself, then later when Mandy divorced, he raised his grandson William. He was a jack of all trades and a master of a good many. There was nothing he couldn't build or do. He helped many people do many things here and many times would say "no charge." He had good friends here that he helped on a regular basis as well as keeping his sisters to do lists done. He loved his sisters and asked them to be his pall bearers when he passed.
Alma is survived by his daughter Mandy (Troy Saunders), his grandchildren William McClure, Kenyen, Brian and Aspen Saunders, his sisters LaReta Walton, Miriam (Slim) Mack, Kristine (Kristy), Mack, Dorthy Leavitt-Tillotson, Donna Vickrey, Deena King and Davana Leavitt-Valentino and three brothers Glenn Leavitt, Jonathan Leavitt and Joey Leavitt.
He is preceded in death by his parents Charles Davis Leavitt and Lawana Barnes Leavitt, his oldest brother Lavar (Bubba) Leavitt and oldest sister Anna Dee Leavitt.
Funeral services were held at Schwab Mortuary on Thursday, October 24, 2019. Interment was at the Auburn Cemetery.
No worries brother, we know you are in good hands.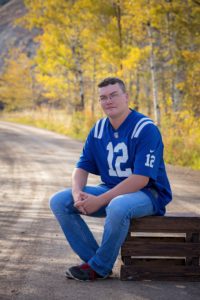 Bryan Justin Guzman, 21, of Afton passed away on October 26, 2019 due to a seizure disorder. Bryan was born May 12, 1998 in Rock Springs to Justin and Hillary Guzman.
He grew up in Afton and graduated from Star Valley High School in 2016. Bryan was a member of the golf team and state champion wrestling team. He was an avid bowler and traveled the state participating in numerous tournaments. After graduating he moved to California to live and work with his dad. He returned in the spring of 2019 where he went to work with his mom at the Wyoming department of transportation.
Bryan enjoyed hunting, bowling, training jiu jitsu, attending sporting events, and watching the Colts and Lakers play. His favorite thing to do was play golf with his Dad and Grandma Teresa. He enjoyed competition and love to win at everything from board games, golf challenges, corn hole, or basketball. Bryan made friends easily and if you were his friend it was unconditional. He used his physical gifts to bless and protect those around him often at the expense of himself, he was always looking out for the underdog. Bryan hated onions with a passion from the time he was very small. The family knew he had found love when he admitted to eating onions for his girlfriend Shelbee. He will be remembered for his big heart and bigger smile.
He is survived by his parents, Justin and Hillary, his sister and brother in law BreeAnn and Sam Skinner, younger brother and best friend Brandon. Grandparents Roy and Jane Rayback, Grandparents Richard and Dolores Guzman, Grandfather John Porter, and many aunts, uncles, cousins and friends.
He is preceded in death by his grandmother Teresa Porter and many great grandparents.
He will be missed greatly by all that knew him.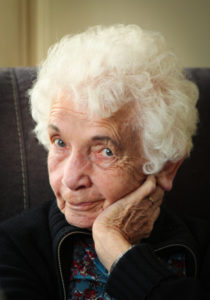 Martha Balls Clines left this life Monday, October 21 at 9 pm surrounded by treasure. At least by what she treasured most . . . her family. She was 2 weeks shy of her 88th birthday. Martha was born November 4, 1931 to Ardell James (Cy) Balls and Luella Barrus Balls in Fairview, Wyoming. She was the second oldest of seven children: Ardell Dee, Franklin Dennis, Margery, Dean Merrill, Mack B., and Jerry Arden. Cy and Lel were farmers and Martha grew up loving Fairview. She attended Utah State Agricultural College. She then got a job in Ogden where she met a handsome sergeant from the Air Force, Gordon Clines. They fell in love and were married about 6 months later on December 31, 1951.
Martha and Gordon lived in Gordon's native Kentucky as well as Ogden, Utah, Idaho Falls, Idaho, and Montrose, Colorado before buying their small ranch and settling in Star Valley in 1968. They raised 5 children: Bill, Bob, Val, Margie and Carol.
Martha loved history and spent many years working on history. She compiled extensive family histories and genealogies. She worked for the Star Valley Independent and wrote a "Looking Back" column for 20 years where she shared family histories from Star Valley in the newspaper. She worked as an officer in the Historical Society. She also wrote the "Fairview News" column for 30 years.
Martha was a member of The Church of Jesus Christ of Latter-day Saints and served in many callings. She loved serving others. She worked as a substitute teacher for many years and enjoyed getting to know the students. She loved to sew and created many beautiful things which she shared with others. She always had a smile for those around her.
Martha is survived by her brother Mack Balls, her children William Gordon (Marty) Clines, Robert Ardell (Lisa) Clines, Val (Connie) Clines, Margery Ann (Russell) Baird, Carol Lee (Kendal) Jones and 30 grandchildren and 35 great grandchildren.
Martha will be honored at services as follows: viewing on Friday, November 1, 2019 from 6-8 p.m. at the Schwab Mortuary, viewing on Saturday, November 2, 9:30-10:30 a.m., and funeral Saturday, November 2, 2019 at 11 a.m.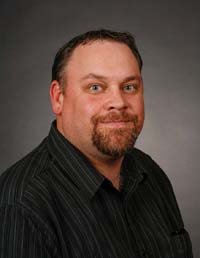 Dr. Robert David Gardner 39, of Afton passed away in his home on October 23, 2019. Robert was born on November 7, 1979, to O.D. and Shirley Gardner.
From his early childhood, Robert was an active and energetic learner. He had so much energy and enthusiasm for life, he could hardly be contained in a classroom chair. As he grew, he learned to harness that energy and turned it into a love of science.
Robert obtained his bachelor's and master's degree in Biological Engineering from Utah State University. While living in Logan, he relished his work in rocket fuels with ATK Thiokol. He expanded his studies at Montana State University and completed his Doctorate in Chemical Engineering in 2012. Robert's passion was to help others increase their understanding of science, especially through teaching. He was passionate about the environment and dedicated his life's work to algal biofuel, receiving two patents. He became one of the world's leading experts in his field of work. He accepted an opportunity to develop a research lab, and instruct courses in renewable energy as a professor for the University of Minnesota.
Robert loved his family and friends. His world was made brighter by his daughter, Korey, who he called "Little Star." He loved cooking. He enjoyed perfecting recipes and cooking for the ones he loved. He especially enjoyed their company, around a campfire, in the crisp mountain air. He cherished time camping, fishing, and floating the Madison River. A born and bred Wyoming man, nothing brought a bigger smile to Robert's face than taking an axe to a tree in the mountains for firewood.
He was preceded in death by his father O.D. Gardner.
He is survived by his mother Shirley Gardner, daughter Patrica Korey Jackson, siblings Lance (Darlene) Gardner, Lindsay (Erin) Gardner, Mary Ann (Cory) Allmaras, Randy (Kara) Gardner, Kris (Greg) Hinton, and ex-wife Carolyn Haynie and her son Braydon.
A viewing was held on Tuesday, October 29, 2019, at Schwab Mortuary, in Afton from 6-8 p.m. Memorial service will be held on Wednesday, October 30, 2019, at noon.
Let us know what you think!
Tagged:
Alma Davis Leavitt
Bryan Justin Guzman
Dr. Robert David Gardner
Martha Balls Clines