Independent Obituaries: October 31, 2018
The following obituaries appeared in the October 31, 2018 edition of the Star Valley Independent.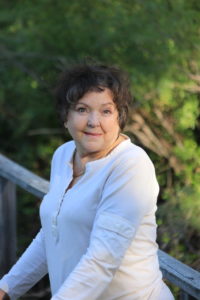 Charlotte "Char" Freeman would like to let you know that her work here is done. She received a call, an offer she couldn't refuse, for an appointment from which she will not be returning.
This assignment comes with a huge sign-on bonus, a reunion with family and friends she has not seen in a long time. She will be greatly missed by her husband Norman, children Scott, Kimbre, Brooke, Leslie, Nate and Aaron, 15 grand children and countless others whose lives she touched.
As she always said, "The show must go on." Until we meet again mom, we love you. Memorial Sevices will be held on Saturday, October 27, 2018 at 1 p.m. in the Cokeville Church of Jesus Christ of Latter-day Saints. A viewing will be held on Friday, October 26 from 6-8 p.m. and on Saturday from 11-12:30 prior to the service.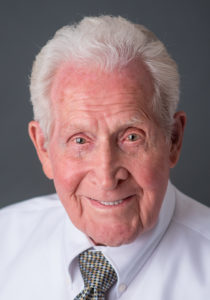 Edwin Sterling Hunsaker, 96, passed away on October 25, 2018 in Salt Lake City, Utah. He was born January 12, 1922 in Afton, Wyoming to Allen G. Hunsaker and Mary Ann Bowcutt. He was a graduate of Star Valley High School. He was a faithful member of the Church of Jesus Christ of Latter-day Saints, who served in many positions throughout his life. He was a WWII veteran who served several years in the South Pacific, where he received two purple hearts, a bronze star and many other medals. He married Karla Hill on Aug. 24, 1945 in the Salt Lake Temple. They had four sons. His several business efforts enabled him to travel throughout the world. He is preceded in death by his parents and six siblings: Leroy, Floyd, Audry, Melvin, Thelma and Ruby.  He is survived by his four sons, David (Donna) Dearborn Heights, Michigan; Ed Santa Monica, California; Phillip (Jodie) Riverton, Utah; Jonathan (Michelle) Saratoga Springs, Utah; fourteen grandchildren, fifteen great-grandchildren and two great-great-grandchildren. He was grateful for his Pioneer Ancestry. Funeral services will be held Saturday, November 3, 2018 at 1 p.m. at the Harvest Hills 9th Ward chapel, 2181 N. Harvest Moon Dr. (215 W.) Viewing one hour before at 12 p.m. and also the night before, November 2 from 6-8 p.m. Interment will be Monday, November 5 at 10 a.m., Utah Veterans Memorial Park at 17111 S 1700 W Bluffdale Utah. For additional information, please see www.broomheadfuneralhome.com.
Tagged:
Charlotte "Char" Freeman
Edwin Sterling Hunsaker