Independent Obituaries: October 7, 2020
The following obituaries appeared in the October 7, 2020 edition of the Star Valley Independent.
For more area obituaries, please visit Schwab Mortuary.
For more resources including headstones, please visit the Star Valley Historical Society.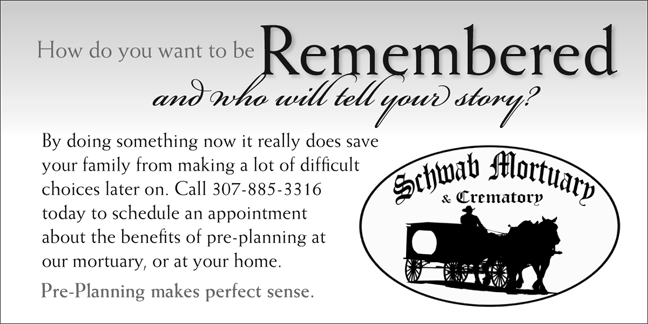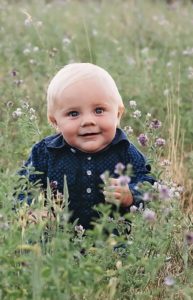 Clyde Robert Heiner was born on January 21, 2020 to Tre and Olivia Heiner. He returned home to his Father in Heaven on September 28, 2020.
He was their first child and became their whole world. He made it clear early on that he loved to be outside and on the go. He had an infectious smile that he loved to share with anyone who looked his way. He loved to be on the go and was loved by all who had the opportunity to meet him.
The light and happiness he shared with others has taught us all to live life more fully, to extend kindness to all, and most of all, to smile at each other. As his grandpa, Robert Heiner said, he taught us all and influenced so many without ever saying a word. His family and friends will miss him tremendously.
They want to express their gratitude for the outpouring of love and support this community and beyond has shown them and invite everyone to "Live like Clyde."
Clyde is survived by his parents, Tre and Olivia Heiner, his grandparents, Robert and Julie Heiner, Nicole Pilster, and Briant and Clyda Teichert, and great grandmothers, LaDean Clark, Buhla Teichert, and Melissa June Oberg.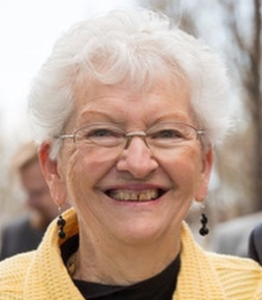 Donna Joan Miner Barnes (88) passed away peacefully at home on Monday, September 28, 2020, having been well and lovingly cared for by family members and Hospice. Donna and her twin brother, Donald Rowan Miner, were born March 21, 1932, to Earl Martin and Thelma Brown Miner at Suburban Hospital in Southgate, California, the fifth and sixth children of the Miner Family.
On April 15, 1950, Donna, age 18, and Richard Bennett Barnes, age 24, were married in the St. George Utah Temple of The Church of Jesus Christ of Latter-day Saints. The family lived in Whittier and La Puente, California; Bedford, Wyoming; and South Jordan, Orem, and St. George, Utah; finally settling in Orem.
While living in South Jordan, Donna worked as secretary to the Jordan River Temple president while the temple was being built and after it opened. Donna and Dick also served as a couple in the Washington Tacoma Mission where Donna was mission secretary. Throughout her life she served in many Church callings in the wards and stakes in which they lived, including ward Relief Society President and Girls' Camp Director.
A beloved daughter, wife, mother, grandmother, great grandmother, aunt, and friend, Donna found joy and purpose in bringing family together for celebrations and reunions, and finding opportunities to reunite lifelong friends. Her legacy of faith in the Lord Jesus Christ, family unity, and love of life will be remembered for generations.
Preceding Donna in death are her parents; her husband of 70 years, Richard Bennett Barnes; her brothers Thomas, Richard, and Donald Miner; her sisters Winifred McGuffin and Kathleen Anderson; and four, young, great grandchildren.
Survivors include her children, Kenneth Leigh Barnes (Vickie) of Richfield, Utah; Charlene Wilson (David) of Orem, Utah; Robert Earl Barnes (Pamela) of Orem, Utah; and Gordon Donald Barnes (Jayne) of Bedford, Wyoming; 14 grandchildren; and 35 great grandchildren.
Private graveside services were held Monday, October 5, 2020, at the Orem City Cemetery. A live webcast was offered at 11 a.m.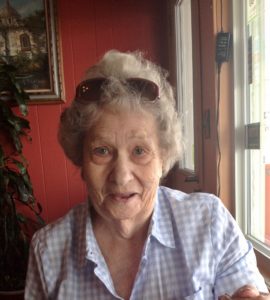 Nadene Joyce Robertson went home to be with the Lord September 11, 2020. Nadene was born April 21, 1932 to Alan and Anne Risley in Fredrick, Colorado. She joined older brother Waine and sister Phyliss. A few years later sister Mary Jane was born completing the family.
Her growing up years were spent in Denver enjoying her life in the city with her family. She fondly remembered those times going to school, ice skating, rolling skating, swimming or being with her grandparents on their small vegetable farm. It was there that her work ethic was instilled and the love of family.
In 1946 her mother and two of her uncle leased the Bluebird Cafe in Jackson for the summer. All of the kids came along to help work in the cafe and see what small town life was about. A lot of hard work but also a lot of fun especially for Nadene and Phyliss. That fall the family returned to Denver so the kids could go back to school. The following summer it was back to Jackson to the Bluebird with hopes of a year around business. Both Nadene and Phyliss were glad to be back enjoying the dances, the rodeos, and all the fun. By this time both Nadene and Phyliss had met their future husbands, Jack Robertson and Gene Grisamer. The sisters planned a double wedding, and both became life long Wyoming girls. Thankfully these city girls were both up to the adventure!
Nadene supported Jack in his many endeavors, some or most of those were outside her comfort zone. The first time Jack took her hunting she fainted when she saw the blood! Needless to say Nadene wasn't much of a hunter. After a time she did become an expert in processing the game though. Luckily for Jack, she had a strong constitution and learned quickly.
She and Jack together raised five kids, did some ranching, operated their outfitting business, and worked in the timber patch. Several summers were spent living in a tent, working in bug camps spraying trees for pine beetles in Utah, Idaho, and Wyoming. All the kids loved those times, whats better than camping all summer… unless you are the Mom!
There were many busy years for Nadene taking care of her home and family. Luckily, she had her two dear friends Georgean Wheeldon and Vanessa Johnson to share these time with. Nadene and Georgean had so much fun, raising their kids together, and playing "sally". She was always so thankful for both of these women, and how they could depend on each other.
As the kids grew up and started leaving home Nadene spent summers in the Gros Ventre with Jack while he punched cows for Bacon Creek Association, this meant more camping. She took up fly fishing and became quite a proficient fishermen. By this time the grandkids were beginning to arrive. Both Nadene and Jack enjoyed this part of life, and were the best grandparents freely spending their time with them at cow camp or at home.
After Jack died in 1986 Nadene realized she would need to create a new life for herself, which she did. She went to work at the Wort Hotel at the front desk, and eventually as the front desk manager. She enjoyed this job and had many friends there. When the Wort job ended she decided it was now time to move back to the city. Nadene packed her bags and headed back to Denver. She really enjoyed being near her family, but a lot had changed in the city and so had she. After just nine months she moved back to Wyoming. She lived in Afton for a time, remodeling her house and enjoying her grandkids. She also took up bowling and cross country skiing. After the work was done on the house and not enough to keep for her busy she decided she wanted to move into Pioneer Homestead. This was a very good move for her, she was very happy and said it was pretty easy living. Her friend Rose White already lived there so she showed Nadene the ropes and they became known as the "mother-in-laws." Nadene enjoyed the line dancing and especially playing pinnacle, she was known the Pinnacle Queen. She lived at Pioneer 2015 until Alzheimer's made it impossible to live alone.
The past five years were very difficult for Mom, she said I get up everyday and do the best I can, that is all anyone can do. We will remember Mom for her love for her family, her strength and perseverance. Her joy in simple pleasures, a good book, cooking and eating a good meal, sewing, knitting, and working in her flower beds. We know the Lord has renewed her mind and she is once again strong and healthy dancing with her Cowboy.
Nadene is preceded in death by her husband Jack, all of her siblings, and great grandson Alex.
She is survived by her sons John and Chris, Jerry and Debbie; Marvin and Valerie Robertson daughters Cathy and Tom Toolson and Sharon and Jerry White, 10 grandchildren, 14 great grandchildren and one great great granddaughter, sister-in-law Tillie Robertson, brother-in-law Steve Robertson and Bill Clark. Also the Engler kids, the Wheeldon kids, Carol, Linda,Bobbie and Nickie…you all had a special place in her heart.
Tagged:
Clyde Robert Heiner
Donna Joan Miner Barnes
Nadene Joyce Robertson
Star Valley Wyoming obituaries
Wyoming obituaries