Independent Obituaries: September 11, 2019
The following obituaries appeared in the September 11, 2019 edition of the Star Valley Independent.
For more area obituaries, please visit Schwab Mortuary.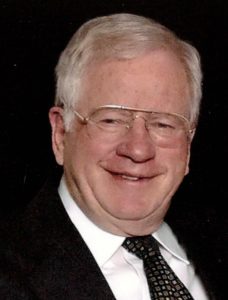 Junior (Jay) Freeman Barrus was born February 17, 1931 in Afton, Wyoming to Adeline Hoopes Barrus and Osmond (Sandy) Wendell Barrus. He passed away at the age of 88 on August 29, 2019, attended by his loving wife, Mary at their home in River Heights, Utah.  Jay grew up in Afton. After graduating as Valedictorian from Star Valley High School, Jay received a four-year U.S. Naval scholarship to the University of Utah, where he earned a Bachelor's Degree in English. Jay was an accomplished violinist, avid fisherman, hiker and skier, earning an alternate spot on the 1952 Olympic Ski Jump team.
He served in both the United States Navy and the United States Air Force as a jet pilot, eventually settling his family in Washington and becoming a successful businessman. 2nd Lieutenant Barrus married Ann Mari Nilsson, of Sweden, on May 21, 1954, in the Salt Lake Temple. They became the proud parents of seven children. He was a devoted father and member of The Church of Jesus Christ of Latter-day Saints, serving as Bishop in Bothell, Washington, and a temple worker for many years in the Seattle, Saint George and Logan temples.  On November 12, 2005, Jay married Mary Yancey, and they were later sealed in the Logan temple on December 23, 2006. Serving together in the Logan temple, they lived in River Heights, Utah, for 14 years.Jay is preceded in death by his first wife, Ann, his brothers Boyd and D'Orr Barrus, and his sisters, Wilda (Turner) and Corrine (Warren). Jay is survived by his wife, Mary, his children, Connie Winter, Dan Barrus, Neal (Susan) Barrus, Jeff (Janet) Barrus, Stuart (Carolee) Barrus, Evelyn Seidman, Pam Slone, and his brother Dwight (Cleone) Barrus. He is also loved and will be missed by his many grandchildren, great-grandchildren, nephews and nieces. Funeral services were held at 12 p.m. on Friday, September 6, 2019, at Nyman Funeral Home in Logan, Utah. Graveside service followed at Providence Cemetery in Providence, Utah.  For additional details, memoirs and condolences, please visit www.nymanfh.com.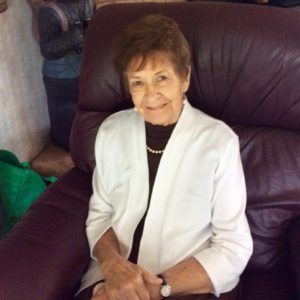 Joy Wilkes was born on December 13, 1934 to Albert and LaVivian Taylor. She grew up on a small farm in Grover with her siblings Laura, Naomi, and Nolan. When she was seventeen, she met the love of her life, Nord Wilkes. They courted for two years, then married on September 11, 1954. They raised three wonderful children, Tauna, Todd, and Kade. They spent 65 lovely years together. Joy loved spending her time with her family and friends. She was blessed with eight grandkids and nine great grand kids who all love her dearly.  Nord and Joy spent most of their life together in a camper up Greys River. The family loved to join them in relaxing, hunting, playing games, and just plain enjoying each other's company.  Joy passed away peacefully at her home in Afton with her loving family by her side.  She is survived by her husband Nord Wilkes, daughter Tauna Mendenhall, sons Todd Wilkes, and Kade Wilkes. She also had Jami Wilkes, Tammy Thompson, grandkids and great-grand kids.  She will be welcomed in the light by her family and friends that have been patiently waiting to see her again.  The family will be having a graveside service on Friday, September 13 at 1 p.m. in the Afton Cemetery.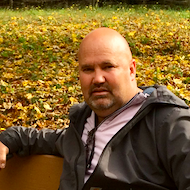 Kenneth L. Cram was born October 9, 1968, in Payson, Utah, to Koyle Thomas and Carolyn Lamb Cram. He attended Brookside Elementary in Springville, Utah and graduated from Springville High School in 1987. He attended Dixie State College for a couple years where he received his pilot's license. He was studying to be a commercial pilot. He then served a mission in Scotland for The Church of Jesus Christ of Latter-day Saints. He loved the Scottish people.  He married April Dunn Cram in 1995 in the Manti, Utah temple. They have three children. Ken had many talents and hobbies. Ken enjoyed being in the mountains hunting. He loved to ride dirt bikes, horses, and snowmobiles, but his lifetime love was flying planes. He had dreams of flying a Boeing 747 someday. Ken studied to be an EMT and served with the Thayne Volunteer Ambulance Service. Ken was an entrepreneur at heart! He built and operated the Star Valley Quick Stop in Thayne and then started Willow Creek Transport, a crude oil trucking company in the oil fields. He spent a lot of time in construction and built his own home in Bedford.  He returned to flying two years ago and received his commercial pilot's license. He went to work for Hawkeye Helicopter this past year, trying to build his time and experience, so he could work into flying the bigger planes. He was recently hired by SkyWest Airlines and was so looking forward to learning to fly the ERJ for them.  Ken is survived by his mother Carolyn Cram, siblings, Lynette (Bill) Sharpe, Stanley (Kim) Cram, Susan Prestwich, his wife, April Cram, children, Dayton Bronson, Mitchell Cram, Hailey Cram, Taylor Cram and grandson Bridger Bronson.  Funeral services will be held Saturday, September 14 at 1 p.m. at the Thayne Stake Center. There will be a viewing Friday, September 13, at the Schwab Funeral Chapel in Thayne from 6-8 p.m. and a viewing at 11 a.m. at the Thayne Stake Center. The internment will be at the Bedford Cemetery.
Let us know what you think!
Tagged:
Joy Wilkes
Junior (Jay) Freeman Barrus
Kenneth L. Cram
Star Valley Wyoming obituaries
Wyoming obituaries