Independent Obituaries: September 14, 2022
The following obituaries appeared in the September 14, 2022 edition of the Star Valley Independent.
For more area obituaries, please visit Schwab Mortuary.
For more resources including headstones, please visit the Star Valley Historical Society.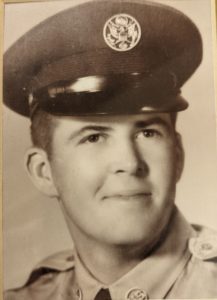 Charles (Chuck) Sutter of Afton returned to his heavenly home on Sunday, September 4th with his wife, Cheryl, of 50 years at his side. Chuck is survived by his wife Eva Cheryl Fluckiger and his daughters Julie Sutter, Anna Simons, Eva Buehler and Charlene Wilkinson; as well as their spouses, 14 grandchildren, 4 great grandchildren and 1 on the way. Chuck was born to Charles William Sutter and Margaret Louise in Salem, Ohio in 1933. He was the younger brother of Joan. The family of 4 moved around a lot during the 30's and 40's, as times were tough. Chuck called many places home including Ohio, California, Utah and Washington.
He always loved police men and our country. Those loves helped to make him the man he was. He joined the Air Force, served in the Korean War in Alaska where his first daughter Julie was born. While in Alaska, he had a sled dog team that he raced and if you knew him long enough, he would tell you all about them. After his service in the war, he returned to California where he worked in several capacities including graduating from a baking school where he learned to make and decorate elaborate wedding cakes. He worked for Rocketdyne, where he assisted the engineers in building the rocket boosters that eventually made it possible to propel the Apollo to the moon.
Chuck then finally realized his dream of becoming a police man and graduated from the police academy with specialty training, and served as a detective in forensics for the Santa Monica Police. After a serious injury to his knee, he decided to shift away from the city life and found his way to Afton, Wyoming in 1970. As Chief of Police in Afton, he set up the first volunteer emergency medical teams in Star Valley, making the first ambulance out of an old hearse. While in Afton, he met Cheryl and in September 1971 married her. They had daughters Eva and then Charlene. Chuck loved hunting in the mountains and fishing in the streams. He shared those loves with his family, and they spent their free time hunting, fishing, camping and helping on the Fluckiger ranch. Just about any morning, Chuck would be found opening the high school gym at 5 am. He met many life long friends while serving as chief and opening the gym.
In 1982, Chuck was missing something in his life and decided to be baptized and change a few things. He left police work and took a job building airplane wings. He spent more time serving the community as a volunteer and took an assignment to assist missionaries sent to our area to share the good news of Jesus Christ. While doing that, a special missionary came into his home, and Anna was adopted into the family. He loved learning about Jesus and made a lot of positive changes in his and his families lives.
Chuck decided to retire and took a job assisting the local funeral director, which he really loved. He and Cheryl decided to build their dream cabin and moved from Afton after about 25 years. In his spare time, Chuck hosted a St Judes bike-a-thon annually, for 45 years. He volunteered in scouts, teaching many youth how to honor, respect and fold the flag, among many other skills. He had thousands of students through his Hunters Education classes. He gave out endless honors and flags to Eagle Scouts. He served in various capacities in the VFW (Veteran's of Foreign War) and the American Legion, including commander of each. He served with the Governor, on the Governors Commission. He loved learning about the people around him and presenting community members with outstanding teacher of the year awards. He loved honoring students with special awards for their writings and art. He loved going into the schools and teaching the children about their country and the sacrifices made for our freedoms. He loved to lead the parades, pulling the Veterans and the flags, behind his bright red patriotic truck.
Chuck was blessed to travel to Europe (Seeing Julie in England and spending time in Switzerland where his family immigrated from), Australia (with his grandson Cole), Hawaii, and all over the US. Right up until he passed, he was serving and making plans to serve the community more. Chuck fiercely loved the United States of America and his freedoms and liberties. He reminded anyone that would listen, just how important those things are to appreciate and to protect.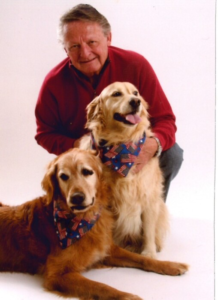 David Eugene Meyer passed away peacefully in his home in Thayne, Wyoming on September 4, 2022. Dave was born the youngest of four children on December 5, 1942 in Twin Falls, Idaho to Amelia Koch Meyer and Edwin Meyer. He grew up in Twin Falls, Id and Fort Wayne, In.
He attended and graduated from Concordia Teachers College in Seward, Nebraska. He received his Master's degree in Science/Physics from Roosevelt University in Chicago, Illinois. He was married to Shirley Roettjer Meyer in 1964. Dave and Shirley spent time traveling, scuba diving, sailing, and taught in the Lutheran Schools together. Dave first taught high school physics in Chicago, Ill. at Luther South High School. During this time, he had two children, James Douglas and Annette Danielle.
Later the family moved to Hong Kong where he taught at Hong Kong International School for 6 years. He loved teaching science and auto shop and was hired to set up the schools first computer system. Dave especially valued the relationships he built with his students and coworkers.
When the family returned to the US they moved to California where Dave was in IT for several different businesses. After he and Shirley divorced, he lived in San Diego for many years working in the Information technology world. He had many loving friends and colleagues in the San Diego area. During this time, he met Rebecca Page. They enjoyed cooking, sailing, and traveling together. He moved to Thayne, Wyoming in 2014 to be closer to his family. Dave enjoyed sailing with Challenged America and friends, woodworking, building model airplanes, fishing, and especially his dogs. He was a great mentor and friend to many.
Dave is survived by his sister, Nelda Meyer Brosz (Keith), of Jackson, Mo., ex-wife, Shirley Roettjer Meyer, of Seward, Ne., son, James Meyer of Irvine, Ca., Daughter Annette Meyer Matijczyk, of Star Valley Ranch, Wy, and grandsons Max and Gage Matijczyk. He was preceded in death by his parents, brothers Carol and Charles Meyer, and partner Rebecca Page. An online service for friends near and far is being planned for October. A Celebration of Life will also take place on Oct. 8 from 1-4 at Fiddlers Green, Shelter Island, San Diego. Memorial service and spreading of ashes will take place Summer 2023 at Iron Lake, Id. A memorial donation can be made in his memory to Concordia University, Nebraska.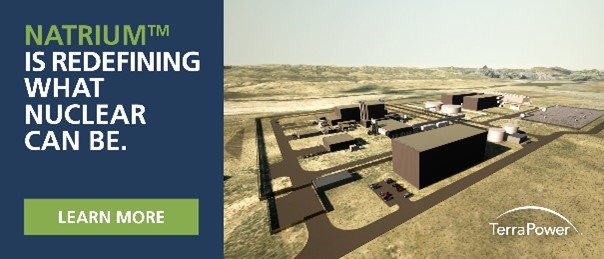 With thousands of miles and countless rowdy adventures behind him, Gary N. Wright pulled his semi-truck into the station one last time. Gary passed away peacefully at home in Orem, Utah surrounded by his wife of 67 years and his six children. They were able to spend two beautiful days with him, telling stories, sharing laughter and tears and loving him on his way.
Gary was born January 17, 1937 in Grover, Wyoming to Harmon Fay Wright and Reba Eliza Nelson. He was the second of seven children born of this union. Gary went to Thayne elementary school and graduated from Star Valley High School in Afton, Wyoming. In high school Gary played football and was part of the boxing team. He participated in the Golden Gloves Boxing Tournament in Ogden, Utah.
Gary's love of truck driving began early when he and his father drove from Afton to Los Angeles each week to deliver fresh cheese from the Star Valley Cheese Factory.
He married his love Saundra Ruth Erickson on March 18, 1955 in Afton, Wyoming. They are the parents of six pretty amazing children – Jeffrey, Cindi, Lisa, Christine, Teresa and Michael.
The family lived in Lakewood and Buena Park, California, then moved to Idaho Falls and Pocatello, Idaho where Gary drove truck for Caribou Four Corners, Shell Oil Company and Garrett Freight Lines.
Gary and Saundra took their six kids on many adventures in the family station wagon or in the pickup truck with camp trailer and dirt bikes in tow.
In 1976 they moved back to Star Valley and purchased the Hiway Market grocery store. Gary loved driving to Pocatello each week to get groceries for the store.
Gary was an emergency medical technician on the ambulance crew and a member of the Afton Volunteer Fire Department.
In 1989 Gary went to work for Kimberly-Clark Corporation in Ogden, Utah. He drove a route that took him all across the United States and back again. He loved being out on the open road.
Retirement came in 1995 and he and Saundra moved to Orem, Utah and built a new home.
In 2000 they created a space for warm winters in Casa Grande, Arizona at the Palm Creek Resort. Gary had many friends and activities there including golf, ATV riding shuffleboard, group dinners and raucous poker nights.
It was at Palm Creek that he discovered a new talent – working with a lathe in the woodshop where he made many beautiful bowls, bottle stoppers, kaleidoscopes and more. He won blue ribbons at state fairs and gave away many of his works of art.
Grandpa Gary will be remembered for his great sense of humor, funny stories and the love he had for his family and friends.
Gary was preceded in death by his parents, brothers Darrell, Jack, Craig and great grandson Daniel.
Gary is survived by his six children ~ Jeff (JoAnn), Cindi (Charlie), Lisa (Charles), Christine (Jeffrey), Teresa and Michael, nine grandchildren, fourteen great grandchildren, siblings Kayleen, Judy and Kathy and so many others who call him Grandpa Gary.
Gary's family would like to thank all of caregivers who have assisted over the last few years with his in-home care. Thank you for your deep kindness and loving compassion.
A graveside service will be held Friday September 16th at Orem City Cemetery.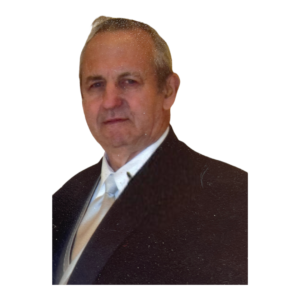 Gordon Spencer was born May 24, 1936 in Kansas City, Missouri to Harry (Chief) & Mary Spencer. At the age of 86 he passed away on September 2, 2022 in Sedalia, Missouri. Gordon grew up in Kansas City, Missouri. At age 17 he joined the Air Force where for most of his time he was stationed in Alaska. That is where he fell in love with the mountains and everything outdoors.
When his service time ended he returned to Kansas City to the love of his life, Diane Elaine Hetzler. In 1958 he and Diane were married. Two years later they had their first son, Gordon Kevin Spencer followed in Two years with their second son, Phillip Glenn Spencer. Their third son Lonnie Allen Spencer was born 10 Years Later.
Gordon and Diane enjoyed traveling and had many adventures in their married years, including gold panning in Alaska. They spent many years in the Missouri,Kansas and Oklahoma area but absolutely loved calling Wyoming home for over 20 years .Gordon had many talents and could handle most any project that came along. He had many jobs including Fuel-man for a major airline, truck driver AND trucking dispatcher. During his life he also owned an Airplane, Motel, Grain Elevator, A Trucking Company, and a Farm.
Gordon loved his family and even in his last days he always loved hearing about the things they were doing. He is survived by his loving wife of 64 years, Diane Spencer, their three sons Kevin (Monica) Spencer, Glenn (Lisa) Spencer, and Allen (Lindsay) Spencer. nine grandchildren Scott(Devyn) Spencer, Shane(Shanna) Spencer, Shannon(Justin) Shaffer, Kacey(Jordan) Spencer, Brittana Spencer, Steve Spencer, Samantha Spencer, Brooklyn Spencer, Eliza Spencer, and nine and a half great-grandchildren; two brothers, Bob Spencer, David Spencer, one sister, and numerous nieces and nephews.
He was preceded in death by his parents Harry and Mary Spencer and one brother, Donald Mitchell.
Funeral services will be held on September 17, 2022 at Schwab Mortuary, Thayne, Wyoming, at 11:00 a.m. Gordon's family will receive visitors prior to services. Interment following service at Etna Cemetery.
Family requests that donations be sent to The Wounded Warrior Project in Gordon Spencer's name.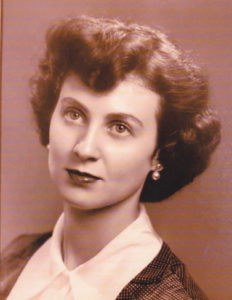 Renee Marie Van Noy age 94, was born on May 1, 192-8 in Thayne, Lincoln County, Wyoming' The oldest of two daughters born to Delpha Van Noy and Floyd lngram. Renee passed away on August 26, 2022, at the Star Valley Medical Care Center.
Her Family moved to Laramie where Renee begin Elementary School attending First through sixth grades. She continued on for two years at Stanton Junior High and finished four years at Laramie High school. She then went on to the University of Wyoming for two years and graduated with an associate degree. Renee loved participating in School drama, glee club, and dance club productions. She was on the Deans Honor Roll several times and she was very active in The Church of Jesus Christ of Latter-Day Saints. She also won 3rd place in the University's Poetry contest. During her college days, Renee won first Runner up to Miss Wyoming in 1947.
After this Renee moved to San Francisco, California for a time to live with her father and his new family. She worked for the Hartford Insurance Agency and grew to love her new sister and brother Cheri and Jimmy. She stayed behind when her father's family moved out of state and she attend The Dorothy Farrier School of charm and Modeling. She modeled many times in San Francisco stores and for benefits. She then went to work for Tidewater Associated Oil Company in the secretarial pool and discovered that she really enjoyed this work.
From there she moved to Ogden in 1949 to live with her Mother Delpha lngram Byrd. Two years later, Renee was called to serve a mission to France and Belguium. She recounts a very long, not so nice, ride by boat on the Atlantic Ocean. This time in her life was highlighted with sweet memories and experiences. She often listened to operas in French and spoke French fluently.
Renee returned from her mission and joined the Fred Astaire studio in Ogden. She participated in an exhibition dance for President David o. McKay, the president of The Church of Jesus Christ of Latter-Day Saints. After this, she trained for two interesting careers in Ogden with the Department of Army Publications and as U.S. Forest Service Publication Editor. ln 1976 Renee married Jack Van Noy and moved to Kansas then to Casper, Wy in 1978. They were later divorced. In 1979 Renee moved to Idaho Falls where she got a job as the secretary/administrative assistant in the office of Inspector General, DOE. Even though she retired in 1988 and moved to Thayne Wyoming, she continued to do classified contract work for the lnspector General. The work she did was never discussed and we don't know how long she continued to do the contract work. She was happy in Thayne until her mother's husband died. At this point she moved to Star Valley Ranch to live with her mother and help her. After her mother passed away it became difficult for her to live alone on the ranch, so she moved to the Thayne Mobile Home Court. She loved her little home, but health problems forced her into the Afton Care Center where she resided for the past four years.
Renee and her beautiful memory will be missed by so many. we believe she had a photographic memory and even at the age of 94 Renee could pluck a date from anywhere in her past and recite the events of that day in history.
She is survived by her sister Cheri Lewis, Loving cousins Ron and Marsha McKim and family. Bill and Marty Clines and family, Robert (deceased) and Lyniece McKim and family, Jim and Monie McKim and family. Jerry and Carol McKim and family and Melanie Wilkes and family. Special thanks goes out to the Etna and Thayne Wards for their love and care for our sweet cousin Renee. And last of all, our heartfelt thanks to the Afton Care Center for their tireless care and love shown to Renee.
A Viewing for Renee Van Noy was held Tuesday, August 30, 2022, at the Schwab Funeral Chapel in Thayne from 6-8 p.m. A Grave-Side service was held on Wednesday, August 31, 2022, at the Thayne cemetery at 1 :00 p.m.
Let us know what you think!
Tagged:
Charles "Chuck" Sutter
David Eugene Meyer
Gary N. Wright
Gordon Spencer
Renee Marie Van Noy
Star Valley Wyoming obituaries
Wyoming obituaries