Independent Obituaries: September 15, 2021
The following obituaries appeared in the September 15, 2021 edition of the Star Valley Independent.
For more area obituaries, please visit Schwab Mortuary.
For more resources including headstones, please visit the Star Valley Historical Society.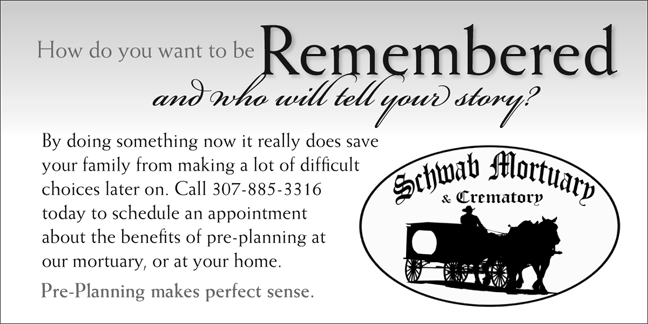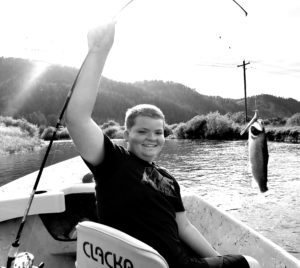 Our loving son Justin Connor Hincks passed away on September 9, 2021 after a very brave battle with cancer at the age of 15. Connor was born March 16, 2006 in Idaho Falls, Idaho. He grew up in Star Valley Ranch, Wyoming. Connor had a love of the outdoors. He loved fishing with his friends, snowmobiling, dirt biking, camping and hunting. Connor loved gaming with his friends and spent countless hours online laughing with them. Connor was a Green Bay Packers fan from an early age. He got to go watch a Packers game with his dad and uncle Bobby at Lambeau Field in December of 2019. Game-day and football snacks with his family was one of Connor's favorites.
Connor had a special spot for his mom and loved spending time with her. He really loved her home-cooked meals. Connor loved his big sister, Hailey. He always looked up to her and was proud of every accomplishment she made.
Connor was a total car guy! He could tell you the specs on just about every car built in the past five years. Connor got a truck for his 15th birthday that he customized as a gift from "Make a Wish" with his dad and Uncle Bob and Uncle Chris. He loved that truck and kept it immaculate all of the time.
Connor spent the summer of 2020 building houses with his dad and saved enough money to buy his dirt bike. He loved doing anything that included spending time with his dad and uncles. Connor loved spending time with his family, fireworks with cousins, hunting with his uncles, and so, so many more things! He loved his friends and had some of the best friends in the world.
Connor's personality and smile were contagious. He was happy, witty, fun, smart, tender-hearted, and made an impression on everyone he met. He was always respectful and kind to everyone. To know Connor was to love him. He will leave a huge void and will be missed by so many.
Connor is survived by his parents, Justin and Kassandra Hincks and his older sister Hailey Hincks. Grandparents Danny and Theresa Hjelm, Diane HIncks, Juan and Marcene Oldham and great grand parents James and Barbara Dorst as well as aunts uncles and cousins. Connor is preceded in death by his grandfather Kim Hincks.
Funeral services will be held at the Etna Latter-day Saint Church on September 15th 2021 at 1:00 p.m. with viewing at 11:00 a.m. There will be a celebration of life on Saturday September 18 at 1 p.m. at the Cedar Creek Pavilion next to the pool on Star Valley Ranch.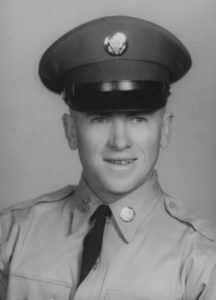 Early in the morning, on September 6, 2021, Lowell F Clark passed peacefully from this life to be reunited with loved ones on the other side of the veil. It is a fitting tribute that his life ended on Labor Day because his life was one of constant labor, effort devoted to serving his family, his community, and his Heavenly Father. He learned at a very young age the value of hard work—one of his earliest memories was of going with his mother to carry buckets of water to their home from a well.
Lowell was born October 27, 1935, in Kaysville, Utah, the fourth child of Royal Michael and Ida May Francis Clark. As a young man, he acquired and developed many of the skills that would make him a successful rancher, including training and showing horses and steers, and cultivating and harvesting crops alongside his father, brother, cousins, and uncles. He was an outstanding saddle bronc rider, competing on the Professional Rodeo Circuit for many years. He served as a paratrooper in the 82nd Airborne Division of the U.S. Armed Services, stationed in Fort Bragg, North Carolina, and used his leave to travel to most of the states in the nation he loved and served, hitchhiking with friends from his unit.
On December 15, 1967, in the Salt Lake Temple, he was married to Eva Noyes, who shared nearly 50 years with him, his sweetheart, confidante, partner, and friend. They became the parents of eight children. Lowell had a strong testimony of the restored gospel and was a faithful member of The Church of Jesus Christ of Latter-day Saints; he served in many callings, including as a humanitarian missionary with his wife, Eva, in Saint Petersburg, Russia.
Lowell is survived by seven children: Beverly (Russell) Yellowhorse, Provo, Utah; Mary Ann (Douglas) Eborn, Dallas, Texas; Christy (Tedd) Jenkins, Freedom, Wyoming; Elisabeth Clark, Cokeville, Wyoming; David (Kelley) Clark, Cody, Wyoming; Paul (Kaylee) Clark, Cokeville, Wyoming; Kathryn Clark, Cokeville, Wyoming. He is also survived by 23 grandchildren and three great-grandchildren. He is preceded in death by his wife, Eva Noyes Clark; his parents, Royal and Ida May Clark; his brother, John Clark; his sisters, Ruth Booth and Donna Randall; and his son, Burton Clark.
Funeral services were held on Tuesday, September 14, 2021, in the Cokeville Ward Chapel, beginning at 12 p.m. Viewings were held Monday, September 13, 2021, from 6-8 p.m. and Tuesday, September 14, 2021, from 10-11:45 a.m., both at the Cokeville Ward Church. Interment was in the Cokeville Cemetery. Funeral arrangements were under the direction of Schwab-Matthews Mortuary.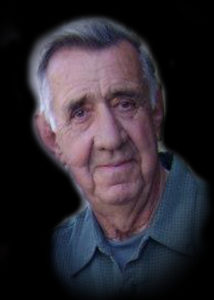 Ray L Hyde passed away peacefully on September 5, 2021 in Osmond, Wyoming. He was 85 years old.
Ray was born on November 28, 1935 in Auburn to Keith Hyde and Ruth Lancaster. He attended grade school in Auburn and Jr. High and High School in Afton. Ray later earned his GED.
His resume began with cowboying on ranches in Big Piney and Jackson. It was during his time on the ranch in Jackson that he met Vonnie Pardew. Vonnie's father, AJ Pardew, was helping build the Palisades Dam which is what brought them to the area from Bozeman, Montana. Ray and Vonnie were married on December 12, 1956 in Bridger Canyon on the Ham Ranch. To this union two children were born; Darcy and Wade.
Ray was drafted into the United States Army in February 1959. He completed boot camp at Fort Ord, California. He then was accepted into the Army Airborne earning his jump wings on September 3, 1959 at Fort Campbell, Kentucky with the 101st Airborne Division. He was honorably discharged on January 31, 1965.
After discharge, Ray returned to Wyoming and began his career in oilfield exploration. This career took him to many different locations which include an offshore rig in the Cook Inlet of Alaska to the Southern borders of California. He started working floors as a roughneck and earned his way to the top as a driller. Ray decided to take his career to the next level and began his own business, Rawhide Trucking and Tools, which he refurbished and sold drilling bits. He did this until his retirement. Ray was a good businessman and survived many boom and bust seasons of the oilfield industry.
Family was the pinnacle of Ray's life. Ray loved to spend every moment he could in the mountains hunting and fishing with his brothers and family. He also enjoyed a good hand of cards and a competitive round of golf. One of his pride and joys was his champion cutter racing teams. He loved to travel and checked many worldwide destinations off his bucket list. Ray will be remembered for his stubborn independence and determined work ethic.
He is survived by his children Wade (Tammy) Hyde of Auburn, Darcy (Peter Grzechowiak) Lorenzon of Fox Point, Wisconsin; brothers Clealon Hyde, LaMoyne (J Ann) Hyde; sister Norma Polk; granddaughters Skye Marie (Skye) Coleman-Weisz, Jenna (Kyle) Swaner, and Abbagail Ruth Hyde; great granddaughters Kirra and Aspyn Coleman-Weisz and Mallory and Allie Swaner and numerous cousins, nieces and nephews.
He is preceded in death by his parents Keith and Ruth Hyde and his brothers Duane and Terry Hyde.
Funeral Services were held on Saturday, September 11, 2021 in the Auburn Ward Chapel.

Local Pharmacist Michael Jack "Stoney" Stone, 65, died September 7, 2021 in Riverton, Utah. A Funeral service will be held at the Thayne Stake Center building of the Church of Jesus Christ of Latter-day Saints, 276 Dana St in Thayne, WY, on Saturday, September 18 at 11 a.m., preceded with a viewing from 10-10:45 a.m.
A graveside service will follow at Fielding Memorial Park Cemetery, 4600 S Yellowstone Highway in Idaho Falls beginning at 2 p.m. The family will host a reception following the graveside service.
If you choose, in lieu of flowers, donations in Michael's name can be made to Primary Children's Hospital or Volunteer Fire Departments in Afton, Thayne or Alpine. If you would like to send condolences to the family you can do so online at larkinmortuary.com or PO Box 786, Thayne, WY 83127.
A full obituary will appear in a future edition of the Star Valley Independent.
Let us know what you think!
Tagged:
Justin Connor Hincks
Lowell F Clark
Michael Jack "Stoney" Stone
Ray L Hyde