Independent Obituaries: September 21, 2022
The following obituaries appeared in the September 21, 2022 edition of the Star Valley Independent.
For more area obituaries, please visit Schwab Mortuary.
For more resources including headstones, please visit the Star Valley Historical Society.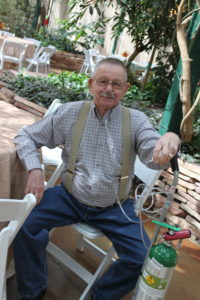 With thousands of miles and countless rowdy adventures behind him, Gary N. Wright pulled his semi-truck into the station one last time.
Gary passed away peacefully at home in Orem, Utah surrounded by his wife of 67 years and his six children. They were able to spend two beautiful days with him, telling stories, sharing laughter and tears and loving him on his way.
Gary was born January 17, 1937 in Grover, Wyoming to Harmon Fay Wright and Reba Eliza Nelson. He was the second of seven children born of this union.
Gary went to Thayne elementary school and graduated from Star Valley High School in Afton, Wyoming. In high school Gary played football and was part of the boxing team. He participated in the Golden Gloves Boxing Tournament in Ogden, Utah.
Gary's love of truck driving began early when he and his father drove from Afton to Los Angeles each week to deliver fresh cheese from the Star Valley Cheese Factory.
He married his love Saundra Ruth Erickson on March 18, 1955 in Afton, Wyoming. They are the parents of six pretty amazing children – Jeffrey, Cindi, Lisa, Christine, Teresa and Michael.
The family lived in Lakewood and Buena Park, California, then moved to Idaho Falls and Pocatello, Idaho where Gary drove truck for Caribou Four Corners, Shell Oil Company and Garrett Freight Lines.
Gary and Saundra took their six kids on many adventures in the family station wagon or in the pickup truck with camp trailer and dirt bikes in tow.
In 1976 they moved back to Star Valley and purchased the Hiway Market grocery store. Gary loved driving to Pocatello each week to get groceries for the store.
Gary was an emergency medical technician on the ambulance crew and a member of the Afton Volunteer Fire Department.
In 1989 Gary went to work for Kimberly-Clark Corporation in Ogden, Utah. He drove a route that took him all across the United States and back again. He loved being out on the open road.
Retirement came in 1995 and he and Saundra moved to Orem, Utah and built a new home.
In 2000 they created a space for warm winters in Casa Grande, Arizona at the Palm Creek Resort. Gary had many friends and activities there including golf, ATV riding shuffleboard, group dinners and raucous poker nights.
It was at Palm Creek that he discovered a new talent – working with a lathe in the woodshop where he made many beautiful bowls, bottle stoppers, kaleidoscopes and more. He won blue ribbons at state fairs and gave away many of his works of art.
Grandpa Gary will be remembered for his great sense of humor, funny stories and the love he had for his family and friends.
Gary was preceded in death by his parents, brothers Darrell, Jack, Craig and great grandson Daniel.
Gary is survived by his six children ~ Jeff (JoAnn), Cindi (Charlie), Lisa (Charles), Christine (Jeffrey), Teresa and Michael, nine grandchildren, fourteen great grandchildren, siblings Kayleen, Judy and Kathy and so many others who call him Grandpa Gary.
Gary's family would like to thank all of caregivers who have assisted over the last few years with his in-home care. Thank you for your deep kindness and loving compassion.
A graveside service will be held Friday September 16th at Orem City Cemetery.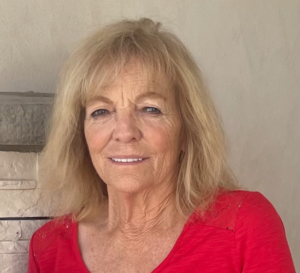 Our dear sweet Mother, Grammy, Sister, Aunt, Gloria Jean Dennis Erickson gained her angel wings on Friday, September 9, 2022. She passed away peacefully in her home in Washington, Utah after a short, but brave battle with cancer.
Gloria was born March 17, 1947 in Bishop, California to Jack and Betty Dennis. She was the 4th of 5 children. She loved her siblings dearly and always kept in touch with them making sure everyone was doing well. She graduated from Bishop High School and her family moved to Star Valley Wyoming. She attended hair school in Montpelier Idaho. She then met and married Randy Marc Erickson. They were married for 52 years before Randy passed away in 2020.
Randy and Gloria spent most of their lives in Star Valley, Evanston, and Washington, Utah. She held many positions throughout her life; hair dresser, bank teller, hotel house keeper, book keeper, but the one she cherished the most was being a mom. That was her #1 priority. She was a mom to everyone she met. She always made you feel like you were so important when she talked to you. Gloria was selfless, kind, generous, and loving. She was always worried about taking care of others. Later on in life she became a grandma and her grandbabies were the center of her world. She had 10 grandchildren and they kept her busy with all their events and she loved it.
She is survived by her children: Kristin (Todd) Nicholls of Logandale, Nevada, Randy (Stacy) Erickson of Overton, Nevada, Jennifer (Matt) Robbins of St. George, Utah, and Judd Erickson of Washington, Utah, siblings: Michael (Joyce) Dennis of Logandale, Nevada, Patty Hansen of Tucson, Arizona, John (Lee) Dennis of Star Valley, Wyoming, grandchildren: Jordan, Jaden, Jaxon, Tyler, Mason, Lindsey, Graceann, Chesney, Kinzley, and Presley and great grandchild: Graham.
Gloria is preceded in death by her husband Randy Marc Erickson, parents Jack and Betty Dennis, sister Virginia Wales.
Gloria was a great example of pure love and kindness and we will all miss her greatly. Until we meet again.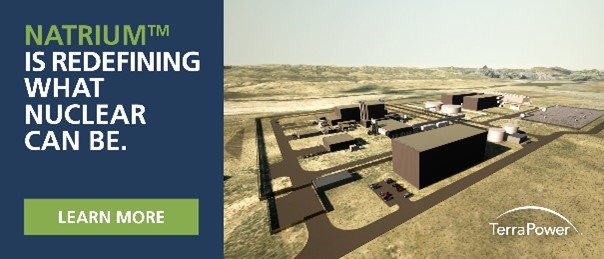 Shane Richard Underwood passed away in an auto accident on Togwatee Pass delivering a sold item to Dubois, Wyoming. Shane was born in Torrington, Wyoming on June 26, 1984 to Chan and Penny Underwood. Shane attended schools in Jackson, Wyoming and Scottsbluff, Nebraska.
He was a Christian. He loved the outdoors, camping, four-wheeling, motorcycling, snowmobiling, tinkering with stuff, music, cooking, watching movies and taking care of his pets. Shane was a kind, sensitive person who would go out of his way to help someone. He will be missed by us and the rest of the world.
Shane is survived by his father, Chan Underwood of Etna and two sisters, Erica Brunkhardt of Farson and Lisa Underwood of Paxton, Nebraska, and his loving dog Zeus that survived the wreck and has been returned to us.  A celebration of life will be scheduled soon.
Blessed are those who mourn so they will be comforted – Matthew 5:4
In lieu of anything, be kind to everyone.
Thank you Shane!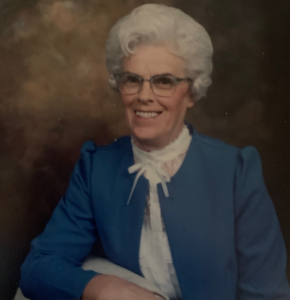 Virginia Hurd Astle Prince passed away September 15, 2022 following a long illness. She was born March 14, 1928 in Grover, Wyoming. She is a daughter of Charles Arnold Hurd and Annie Christena Nielsen. Virginia's mother passed away five days following her birth so Virginia never had the opportunity to meet her mother.
Virginia was raised by her grandparents, Mark and Sarah Hurd for her first six years. She then went home to live with her father and some of her siblings and started school.
She grew up in Grover Wyoming surrounded by aunts, uncles and cousins. She graduated from Star Valley High School in 1946.
She married George Elzo Astle September 19, 1946 in the Salt Lake Utah Temple and they made their home in Grover, Wyoming. She was an active member of The Church of Jesus Christ of Latter-day Saints where she taught and served in various callings including Primary and was always busy doing genealogy. She would often meet with other sisters in the church and go to Salt Lake City to do genealogy research.
Virginia and George moved to Payson Utah around 1950 where they farmed and milked cows there until around 1961 when they moved to Wendell, Idaho. Virginia and George also farmed and ran the Western Auto store in Wendell. Virginia helped with farming; she raised lots of chickens for their eggs, milked cows, and absolutely loved growing vegetable and beautiful flower gardens. They moved to Grand View Idaho in 1973 where they continued farming.
George and Virginia divorced in the early 1980's. She then bought a home in Jerome Idaho where she lived until 2004. Virginia married Cleo Frances Prince on June 6, 1987 and they lived in her home in Jerome. Cleo passed away December 21, 1993.
In August of 2004, she moved to Mountain Home Idaho where she lived until March of 2022 (she wanted to have her 94th birthday in her home in Mountain Home), when she moved to Arimo, Idaho to live with her daughter, Sandra and Craig.
Virginia is survived by her son Layne (Michelle) Astle of Grand View, Idaho, daughter Sandra (Craig) Smith of Arimo, Idaho, and son Kim Astle of Grand View, Idaho. She had thirteen grand-children and 31+ great- grand-children.
She is preceded in death by her parents, her previous husbands, George Elzo Astle, and Cleo Frances Prince, her three sisters LaRue, Lorna and Dorthy and one brother Doyle, a daughter-in-law, Carleen Peck Astle, and one great grandson Milo Doyle.
Services will be held September 22, 2022 at The Church of Jesus Christ of Latter-day Saints in Grover Wyoming. There will be a visitation from 12:00 -12:45 followed by her funeral at 1:00 pm. Burial will take place at the Grover Cemetery immediately following the service.
Let us know what you think!
Tagged:
Gary N. Wright
Gloria Jean Dennis Erickson
Shane Richard Underwood
Star Valley Wyoming obituaries
Virginia Hurd Astle Prince
Wyoming obituaries