Independent Obituaries: September 7, 2022
The following obituaries appeared in the September 7, 2022 edition of the Star Valley Independent.
For more area obituaries, please visit Schwab Mortuary.
For more resources including headstones, please visit the Star Valley Historical Society.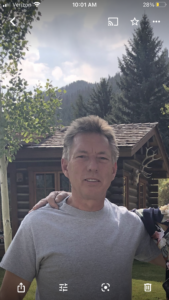 James Booher, 57, known as a hard worker, friendly and talkative.
We are sad to announce that on August 12, 2022 we said goodbye to James Garnet Booher. The Booher Family has been moved by the outpour of support and love by all that knew Jim.
On May 26, 1965 James Garnet Booher, was born to James and Joy Booher in Turlock, California. He was the youngest of 6 Children. Jim grew up with a menagerie of animals, from farm animals as well as exotic animals, even had a crazy baboon that terrorized the neighbors. This love for animals led Jim to working at one of his favorite jobs at the Wild Animal Park in Southern California.
His last job in Jackson he loved almost as much. Working at Ace Hardware he was always meeting new people and able to interact with others.
Jim lived most of his life in California, lived a short time in Oregon, then back to California. Like many he had his ups and down. When visiting family in Jackson, this became his special home. He could never get enough of the beauty or the abundance of wildlife. He was known for taking many photos on his phone which in turn was sent to friends and family everywhere. (Sometimes several times!)
On August 12 after having dinner in Thayne, Jim and his life long friend were walking across the street to his apartment and both were struck and killed by a car.
Jim is survived by his wife, Sally of one year, sons, Chandler and Devan (wife Jenna and their year old son Izrael), brothers and sisters, Ron Booher, Ede Mckinley, Charleen Jacobs, and Tim Booher.
He was proceeded in death by his parents James and Joy Booher and an older brother Michael Booher.
Jim being one of Jehovah's Witnesses was constantly working on his relationship with his God, Jehovah. He enjoyed telling people of the many things he learned from the scriptures and enjoyed writing letters of encouragement to many of his neighbors during the pandemic. His belief in the Bible's promised resurrection gave him, and all of us the knowledge of being together again.
His zest for life and constant smile and unique personality will be greatly missed. Memorial Service will be September 10, 2022 at 3:00 pm. Since many of his friends are spread out the family feels it best to have a memorial service virtually. For the easy sign-on address please call 307-690-2063 anytime.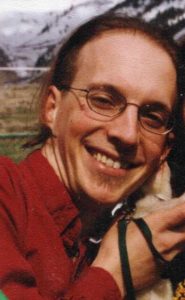 Brenyun Larsen passed away August 4, 2022 in Ordway, Colorado. He was born on November 8, 1976 to Kevan and Patricia Barnell Larsen of Thayne, in the Star Valley Hospital. He walked at 10 months, and was speaking clearly, at a very early age. He excelled in all of his scholastic endeavors. His three years of speech competitions while attending Star Valley High School were especially noteworthy. Brenyun won many trophies, medals, ribbons and awards from competing at district and state speech meets. His circle of friends was huge, because he just had such a magnetic personality, plus a kind and loving nature. His parents never had to worry where he was, but other parents knew that their kids – his friends, were over to his home!
He thoroughly enjoyed scouting and earning Merit Badges, which culminated in his attaining Eagle Rank. He lived with his maternal grandparents for a few years while attending junior and high school. There was so much mutually common love between them, and both parties felt so blessed to have that companionship. He also loved to travel, and made several trips with his Barnell grandparents, including a cruise with Grandma Carmen and his mother.
He loved the outdoors, fishing, hunting, picnics, Star Trek, and doing anything with his grandpa Neil Barnell. In his later years he was a gamer.
Brenyun served faithfully for two years as a full-time missionary in the Chile Santiago South Mission, for The Church of Jesus Christ of Latter-day Saints, and was selected and instrumental in starting the new Chile Santiago East Mission. When his parents went down to pick him up in 1997, they witnessed first-hand, what a tremendous impact he had on units of the Church in those missions. The deep and abiding love those members had for "their favorite Elder" was so strong and heartwarming.
Because he gained an exceptional fluency for the Spanish language, he was able to secure employment at the Veteran's Administration's dental clinic in Salt Lake City, after graduating as both a Dental Assistant and as a Dental Hygienist. Doctors at the VA told his parents, "that guy is so proficient and professional, he should be a doctor." He was very popular and well-liked around all the offices at the hospital.
Brenyun married his soulmate and absolute love of his life, Andrea Christine Dalton in 2010. They both exhibited such gentle, sweet spirits, with courtesy and consideration for each other, as an example to all. No children were born to this union. Andrea passed away in 2017 of multi-organ failure, and this was so very devastating to Brenyun, from which he never recovered, was in a dark place, and chose his own ways to cope with the loss.
He was an avid and enthusiastic Harley-Davidson and motorcycle rider and fan, with his big Shadow cycle. Along with his brother Kent, he enjoyed rides with friends and neighbors, but especially enjoyed his years attending the Sturgis Motorcycle Rallies, with concerts and fun activities.
Preceding him in death were his wife Andrea, his mother Patricia, grandparents Neil and Carmen Gantenbein Barnell, and Max and Vivian Larsen, plus many wonderful and loving pets, whom he considered his children. He is survived by his father Kevan C. (Jennise), brother, Kevan Tory (Maria Gloria), sister, Shilo Rose Alten (Nick), and brother, Kent.
Cremation has taken place, and Graveside Services will be held on Saturday, September 10th, 2022, at 12 noon, at the Thayne, Wyoming community cemetery, where both remains of Andrea and Brenyun will be interred. A Zoom link is planned for those family and friends out of the Valley, or disabled, so please provide contact information of email or phone, and the Zoom link will be provided later. A luncheon and a memorial remembrance will be held in the Cultural Hall, at the Thayne Wyoming Latter-day Saint Stake Center, on Dana Street, at 1 p.m.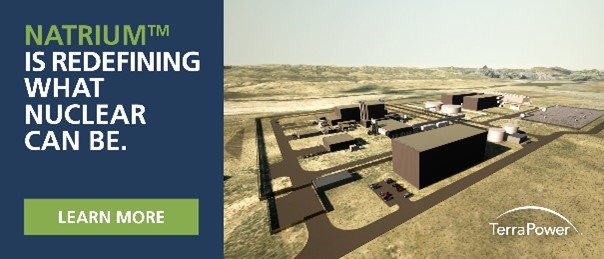 Let us know what you think!
Tagged:
Brenyun Larsen
James Booher
Star Valley Wyoming obituaries
Wyoming obituaries