Investigation into murder/suicide continues in Star Valley Ranch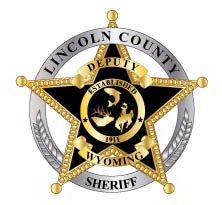 The investigation into an apparent murder/suicide in the Town of Star Valley Ranch continues this week.
According to information provided by the Lincoln County Sheriff's Office, Monday, November 4 a request for a welfare check came in to the dispatch center.
"We received a call from an individual who had not heard from their family members in a little while and was concerned," said Lincoln County Sheriff Shane Johnson. "Deputies went out on a welfare check and discovered a crime scene with two individuals who had passed away from gunshot wounds. A firearm was also found at the scene."
The deceased individuals were identified as Gary Dale Hodges, 71, and Memorie Jean Hodges, 46.
According to the Lincoln County Sheriff's Office, "at this time it does not appear that any other individuals are connected to the incident."
The case continues to be investigated by the Lincoln County Sheriff's Office, with assistance from the Wyoming Division of Criminal Investigation.
"We've seen some suicides lately and those are a hard thing for the family and community," Sheriff Johnson said. "There are questions like 'could we have been doing something differently."
Sheriff Johnson reminded area residents that a number of options are available to individuals and families that are facing self-harm situations and thought patterns.
"High Country Behavioral Health has an excellent team in place," he said. "There is the emergency line as well. We are willing to help and have some great people in place to help with these kinds of things."

Let us know what you think!
Tagged:
Gary Dale Hodges
Lincoln County Sheriff's Office
Memorie Jean Hodges
Sheriff Shane Johnson
Star Valley Ranch murder/suicide