J.C. Penney Statue arrives in Kemmerer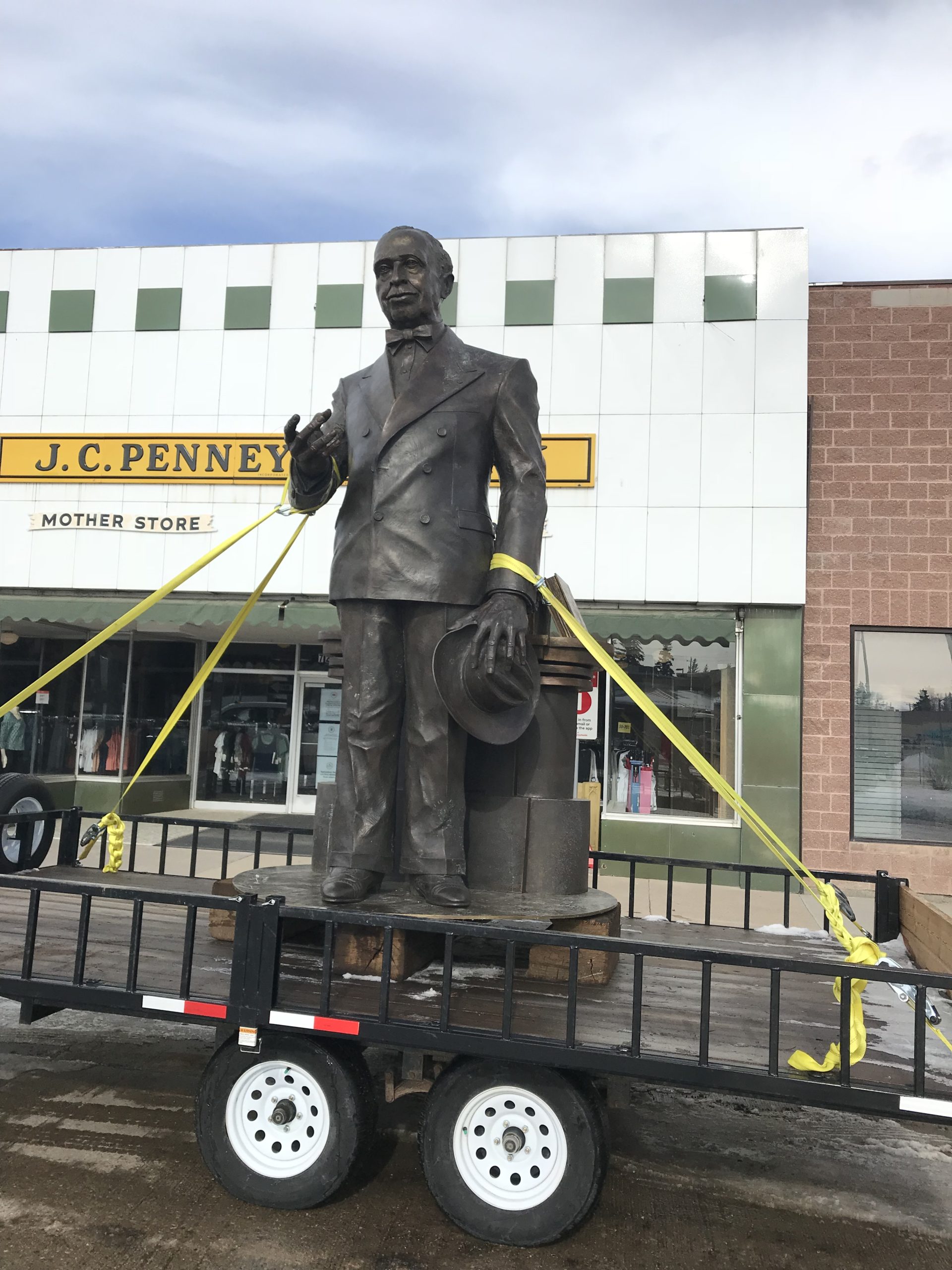 ◆ Kemmerer is the new home of the J.C. Penney Statue.
A nine-foot bronze statue of J.C. Penney has arrived in Kemmerer. The statue has stood in the lobby of the J.C. Penney headquarters in Plano, Texas for the past 30 years. However the company is moving to a smaller space in order to cut costs. The nine-foot tall bronze statue was too large for the smaller quarters, so company officials have donated it to the city of Kemmerer.
James Cash Penney opened his first store in Kemmerer in 1902. At its peak, there were over 800 JC Penney stores nationwide and in Puerto Rico. Slumping sales and some poor management decisions has led the company to close about half its stores and declare bankruptcy in May of 2020.
The company was bought by two new investors in December of last year. Kemmerer City Administrator Brian Muir says the new buyers have chosen to keep the remaining stores open for now, including the one in Kemmerer.

The city of Kemmerer agreed to cover the cost of the statue's transportation from Dallas. A local contractor, Vivianos Concrete, hauled the statue the 2000 miles from Texas. When it arrived in town, it was driven around Triangle Park in Kemmerer so people could take pictures of it in front of the Penney historic house and the JC Penney store.
Muir says the city is accepting donations to help pay for the transportation and erection costs. The place where the statue will ultimately be placed has not yet been decided, according to Muir. He says the statue will be kept in storage until that decision is made, and until the snow melts.
Muir hopes the statue will attract more tourists to Kemmerer. The statue depicts Penney standing next to a desk. On the back of the desk is a likeness of the original "Golden Rule" store in Kemmerer.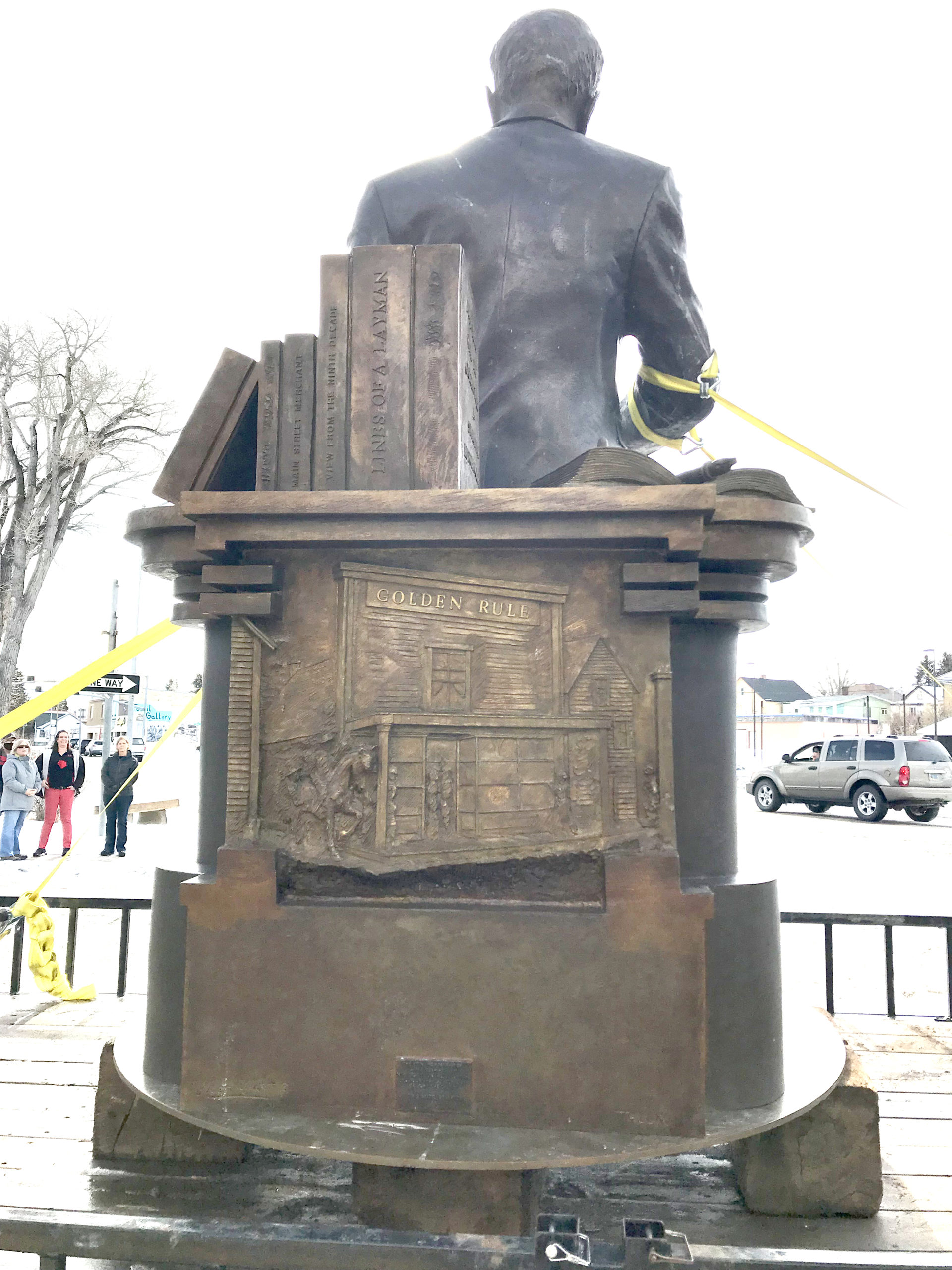 Let us know what you think!
Tagged:
J.C. Penney
Kemmerer Wyoming