Jackson eyes climate action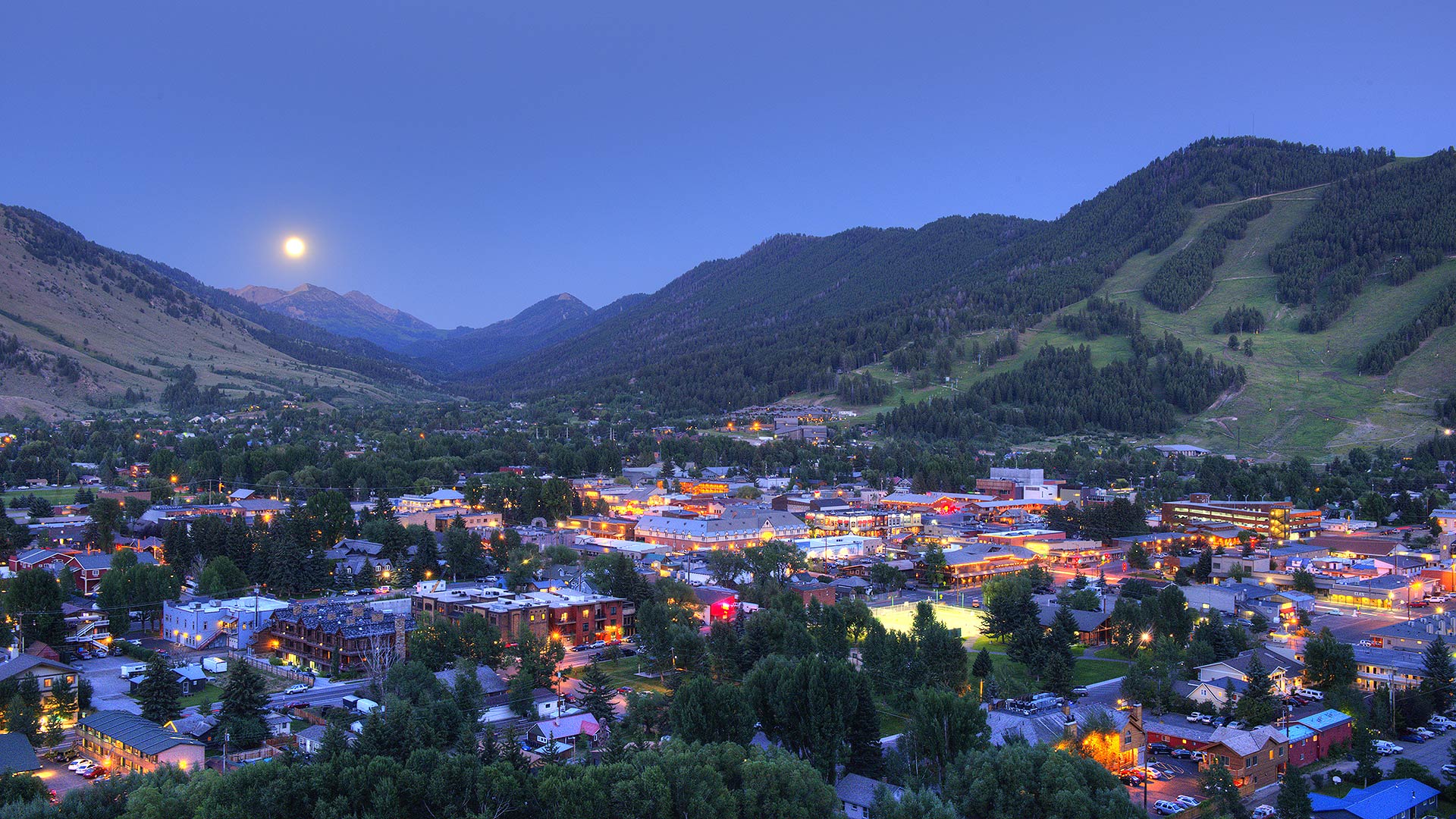 By Billy Arnold
Jackson Hole Daily
Via- Wyoming News Exchange
JACKSON — Two years after pledging to go net-zero by 2030, the town of Jackson is working on a plan to get itself there.
At the same time, town officials hope to develop plans to reduce air pollutants, protect water quality and native species, and identify parts of the community that are vulnerable to climate change and build resiliency.
In public comments given early last week, local environmental and climate advocacy groups praised the move but asked the town to avoid certain strategies for reducing emissions like carbon offsets.
"We sit at a tipping point, we can ignore the problem that is the climate crisis, or we can stand together as a community and take action," said Nicole Milavetz, who works at Teton Science Schools and spoke at a Nov. 21 town workshop.
"I think we have a chance as a small community — and a largely affluent community — to step up and be leaders of change and be examples of what we want the future of our world to look like."
Sunrise Jackson Hole, the Jackson Hole Climate Action Collective and Jackson Hole Conservation Alliance all asked the town to go forward with drafting the plan. Generally, the groups agreed on what they wanted to see included. They wanted the plan to be community wide, include three primary tenets — ecosystem stewardship, climate stewardship and climate resiliency — and measure the widest array of planet-warming emissions possible. Specifically, they wanted greenhouse gas emissions from three sources tracked: the town's use of fossil fuels (dubbed "scope one" emissions); its consumption of purchased electricity ("scope two"); and emissions from businesses that create products used in Jackson as well as from transporting goods and people to and from the community ("scope three").
Tanya Anderson, the town's new ecosystem stewardship administrator, recommended that the Jackson Town Council do the same, though she said measuring "scope three" emissions would be the most challenging.
Town councilors agreed, voting unanimously to have Anderson begin drafting a plan including those pieces.
Vice Mayor Arne Jorgensen said he thought working on resiliency was particularly important.
"I think we just have to look at what happened with the floods in northern Yellowstone as an example of being prepared for the uncertain future that we have," Jorgensen said. "Are we building our community and supporting our community in ways to survive things like that?"
What the plan will look like, though, remains to be seen. Town officials didn't identify what steps, exactly, would be taken to reduce greenhouse gas emissions. Rather, they approved a broad outline for priorities under a future plan. Anderson will begin working out those specifics.
Councilors did, however, tussle over some finer points.
Councilor Jessica Sell Chambers, for example, disagreed with using the phrase "climate stewardship" rather than "climate action," arguing that "stewardship" is "anti-growth" and has other negative connotations.
"Stewardship, by definition, is the conducting, supervising or managing of something," Chambers said. "We're not managing climate, we're acting for change."
But other councilors disagreed, arguing that climate action was the intent of the plan, worrying that "action" was also a loaded term, and that "stewardship" was something they personally connected with.
"I've always been drawn to stewardship because of, frankly, my parents and how they talked about this place ever since I can remember," Jorgensen said. "So I have a very emotional connection to that."
Councilor Jim Rooks also wondered whether the town had the capacity to do the work the plan will outline.
But Anderson said the work wouldn't just fall on her shoulders. She plans to work with the Jackson Hole Climate Action Collective, Teton Climate Action Partnership and other interested community members.
"I don't need to know everything, and I don't need to do everything. I just need to know people who know things, and who are doing things and harness their energy together," she said. "That's within my capacity."
Councilors also made clear that, while they're interested in creating a community wide plan, they don't have the authority to regulate outside of town boundaries. Councilor Jonathan Schechter described goals for the town as "specific goals they could control" and community wide goals as "attainable," a framework other councilors like Rooks settled on by the end of the conversation.
"We can't make other people do things, necessarily," Rooks said. "So we should start with ourselves."
Climate change is caused by greenhouse gases like carbon dioxide, which human activity pumps into the atmosphere. Once there, carbon dioxide and other gases like methane trap heat in the atmosphere, warming the planet and shifting weather patterns across the globe. The International Governmental Panel on Climate Change says those impacts are already being felt globally. In its 2022 report, the panel said with high confidence that hot weather, heavy precipitation events, drought and fire-causing weather are increasing in frequency. In some areas, climate change is increasing the amount of land that burns in wildfires. About half of species studied globally are also shifting towards cooler poles, or to higher elevation climates.
In the Greater Yellowstone Ecosystem, those effects are being felt. Glaciers in Grand Teton National Park are melting, following a worldwide trend. The Greater Yellowstone Climate Assessment has documented a steady decline in snowpack since the 1980s. Its authors anticipate that the mean annual temperature in the ecosystem will increase by 5 degrees Fahrenheit in the next 50 or so years. And they believe that precipitation will increase in the area, but largely during March and April when the transition from snow to rain occurs.
This year, climate scientists said that, while it's difficult to say whether a specific weather event is caused by climate change, the rainfall that led to floods in Yellowstone National Park will only become more common.
Local governments have already begun doing some work to reduce their greenhouse gas emissions.
Teton County, for example, has its own internal sustainability plan. In the early 2000s, the town of Jackson and Teton County partnered on a few sustainability initiatives that reduced the amount of water the town consumed, increased the efficiency of its vehicles, and improved the amount of waste it was diverting. In total, those saved the town nearly $2.4 million and cut back on 2,914 tons of carbon dioxide emissions between 2006 and 2020.
The town and county estimate that Teton County produces over 600,000 tons of carbon dioxide annually.
The bulk of those emissions come from ground and air transportation.
When Mayor Hailey Morton Levinson asked Anderson what impact the town's work would have on the impacts of climate change in Jackson, the new ecosystem stewardship administrator acknowledged that it would likely be minimal without global change.
"At the same time, if we — a very wealthy county, in a wealthy country — don't take actions," Anderson said, "there's no reason anyone else should too."
Let us know what you think!
Tagged:
Jackson Hole Climate Action Collective
Jackson Hole Conservation Alliance
Jackson Wyoming climate change
Sunrise Jackson Hole