Jackson woman wins wild bison hunting license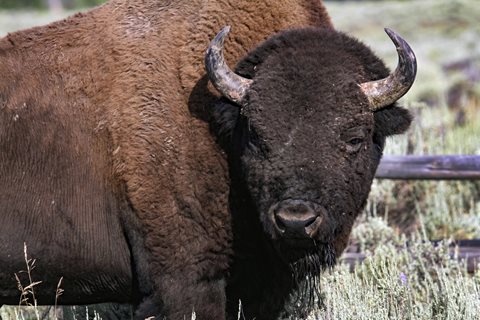 JACKSON (WNE) — A lifelong hunter who won a coveted bison-hunting license wants to give it away to a disabled military veteran.
Norma Winder's name was pulled from 2,205 entries into Gov. Mark Gordon's annual Wild Bison License Raffle. Instead of keeping the license, the 71-year-old retired Jackson postal worker is searching for a disabled female veteran in Wyoming to give it to.
"Permits for wounded warriors always go out to men," Winder said over the phone. "I want this to make someone's life dream come true."
After she received the exciting news, Winder had to secure permission from the governor and state Game and Fish Department, then work with a veterans group to donate the license.

Winder said she grew up eating mostly game meat, which is lower in saturated fat than beef sold at stores because wild animals generally feed on wild plants, shrubs and trees free of agricultural chemicals.
"Wild game meat is the best that God created," Winder said. "It's about the health involved in eating the meat as much as the fun of going out and hunting it."
Gordon has donated a bison-hunting license to Game and Fish each year for the past few years to raise money for Wyoming wildlife conservation.
The license is raffled to state residents for $10 a ticket. This year, the raffle raised $22,050 for the Wyoming Governor's Big Game License Coalition, which works to enhance and protect habitats, enable hunting access and promote environmental education.
Check the Wyoming Game and Fish Department's website next spring for information on entering the bison license raffle.
Let us know what you think!
Tagged:
Norma Winder
Wild Bison License Raffle
Wyoming Game and Fish Department