James Wright in concert at the Kodiak on Saturday, June 26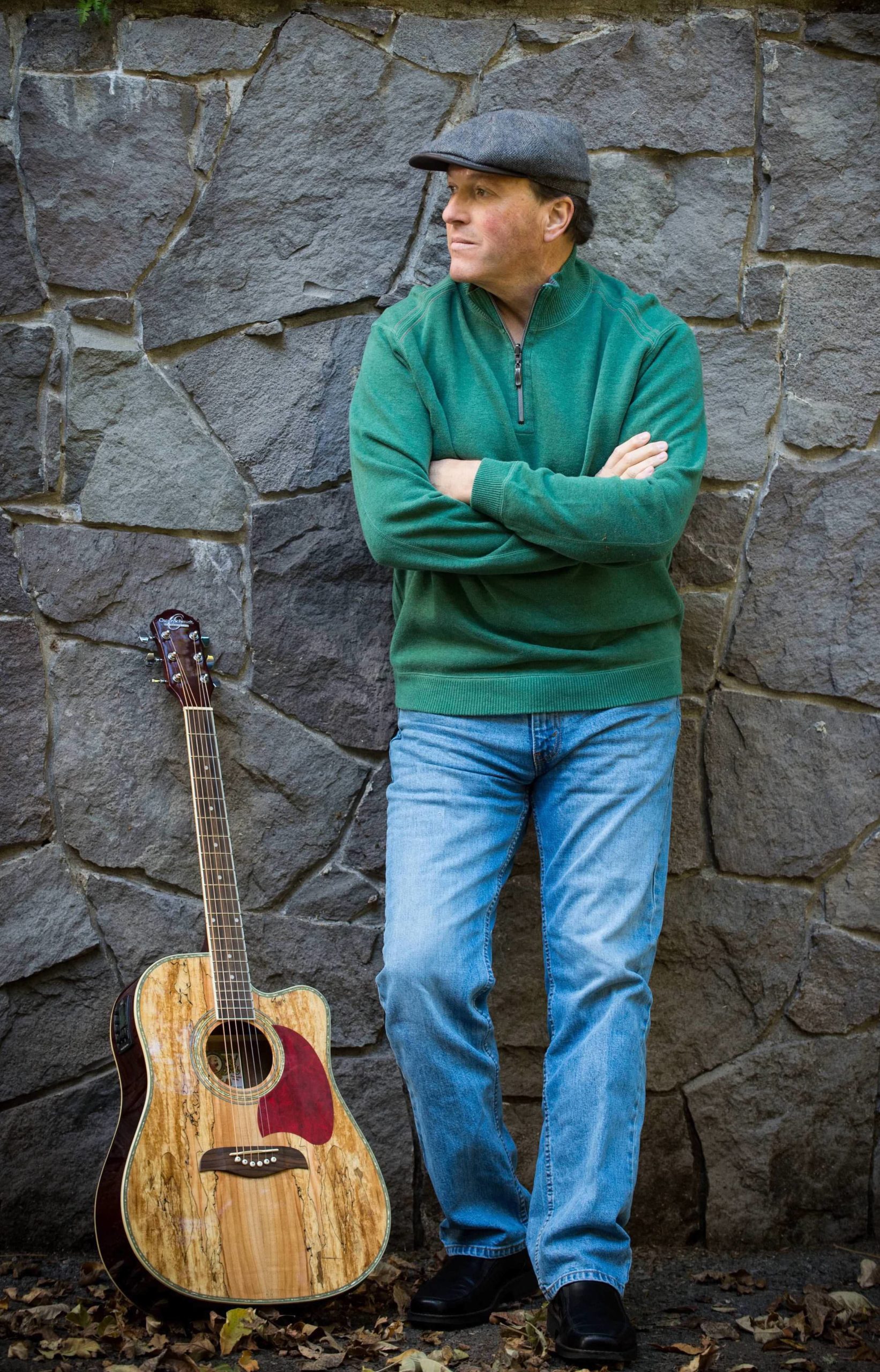 ◆ Free concert, bring a lawn chair, Bear Pit BBQ on site. Starts at 7.
James F. Wright is returning to the Kodiak Mountain Resort Saturday, June 26, at 7 p.m. There is no charge.
Wright, an acoustic musician has just completed a new album, "Acoustic Cafe," and he will be performing from the new release, in addition to many of his favorites. He offered a summer performance previously at the Kodiak.
• Background
Originally from Seattle Washington, James F Wright is a singer/songwriter with a distinctively original voice. James has a unique ability to express life and its emotions through music. "I believe a song that tells a story stays with you, it resonates as you imprint your own life experiences," he says. James explains that the right song will give you vision and hope. "I build songs around experiences and people who have shaped my life."
Having begun his professional performing career in small restaurants in San Francisco, James developed a unique story telling ability with his music. With the early influences of Harry Chapin, Seals & Crofts, Loggins & Messina, and James Taylor, James has borrowed a little bit of all those artists to develop his own sound. Having establishing relationships with top Utah studio arrangers and players, He has recorded 4 studio CD's and is currently working on his 5th.
• Abvravenal Performance
After viewing a performance at Abvravenal Hall in Salt Lake City years ago, Deseret News Columnist Jerry Earl Johnston called James "A talent and a Major Talent, and we will be hearing from him." With the release in June of 2020, of the new CD project Acoustic Cafe: The First Set, Johnston recently said "Wright takes some old chestnuts and gives them a delicious roasting here. This CD is not one you play in the background as you eat. This one is the main course." —Jerry Earl Johnston, columnist, Deseret News.
• Kodiak/Live Performances
Many of the songs James will be performing at the Kodiak are from the new CD Acoustic Cafe: The First Set. The project was born of live performances in and around Lebanon, Oregon. (There are 8 locations within a mile of his home) "After moving my family to Lebanon in March of 2017, opportunities began appearing to perform at local restaurants, pubs, and parks. (which all started with a happy birthday song that was streamed on Facebook) One by one a new restaurant owner would call and ask me to perform," he stated recently. "As I had not performed regularly in many years, I of course had to develop a set list and begin to familiarize myself with all my old music, which I began playing in San Francisco in 1980." As I dusted off the old standby's, other songs that I loved were remembered and rehearsed to add to my sets." As the locals discovered his sound, he found a niche in the old songs, and built an audience."

• 'Shower The People'
James contacted Utah arranger and guitarist Michael Dowdle, a 'wrecking crew' quality studio player who had played over the years on many of his recordings, and asked if he would be willing to play studio versions of what he was playing live…. which he was. "About the time we had completed our second or third song, just doing one at a time as we discussed which one would come next, COVID 19 shut everything down (March 2020)." So the live gigs turned to studio gigs. David Morse, a talented engineer in Salem Oregon invited James to record vocals with him as he had done a couple of songs several years ago. One song led to the another, and then another. Steven Lerud of Lakeview recording in Saratoga Springs Utah, entered the picture and began mixing and mastering each song as we went. We were just making it up as we went… one song at a time, until all the sudden we had 13 songs. James stated, "We needed one more song, and with all the political turmoil swirling around, what better song to cover than James Taylor's 'Shower The People' and so it was chosen as the final song of the project."
Let us know what you think!
Tagged:
"Acoustic Cafe"
James F. Wright
Kodiak Mountain Resort