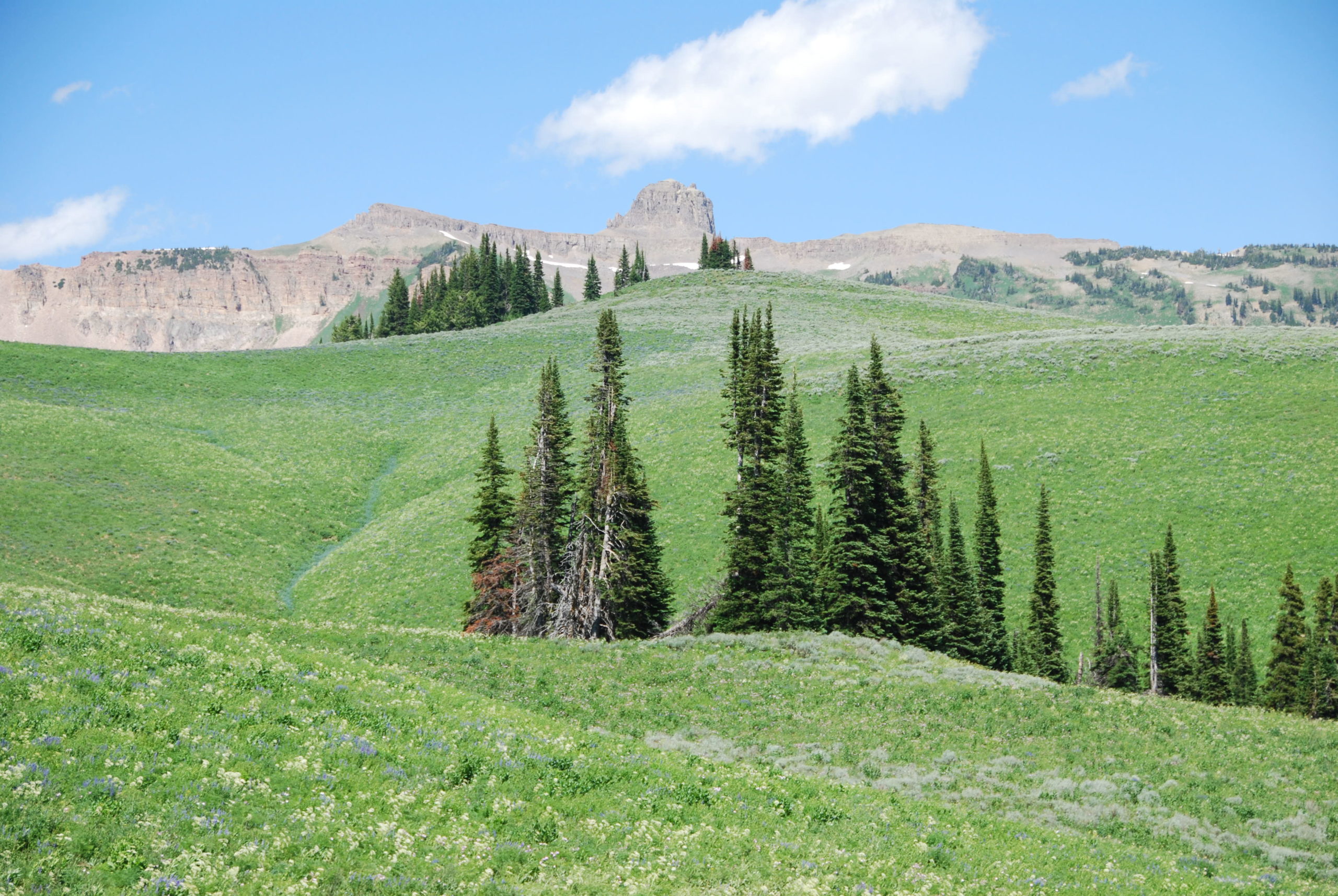 The Bridger-Teton National Forest announces Adam Calkins as the District Ranger for the Kemmerer Ranger District. Calkins joins the Forest from his former position as an archeologist with the Bureau of Land Management in Lander, Wyoming.
No stranger to the West, Calkins graduated from High School in Coeur d/Alene, Idaho, and obtained a Bachelors degree in Archeology from Eastern Washington University  and then a Master's degree, also in Archeology, from the University of Nevada, Reno.  Additionally, Calkins has worked for the Boise National Forest in Idaho as an Archeologist Technician.
"The Bridger-Teton National Forest is a perfect fit for someone with Adam's skillset," said Forest Supervisor Chad Hudson. "I am eager to work with him as he steps into this leadership roll on the southern portion of this Forest," he said.  Calkins also is happy to be relocating with his family, including his wife Megan of 11-years and his three children Beth (8), Graham (6), Molly (3) and one on the way.
"I am excited to start a new career with the Bridger-Teton National Forest," Calkins said.  "I am thrilled for the growth happening in Kemmerer, Diamondville and the surrounding areas. I look forward to working with the staff, partners, and public to create new opportunities, and to preserve some of our current land uses like recreation, logging, and grazing. I am excited for the challenge of making all of these land uses fit together for the benefit of the people in the Kemmerer and Diamondville communities," he said.
You can learn more about the Bridger-Teton National Forest and upcoming projects on the website at  https://www.usda.gov/btnf/ or by following us on Facebook https://www.facebook.com/BridgerTetonNF or Twitter https://twitter.com/BridgerTetonNF
Let us know what you think!
Tagged:
Adam Calkins
Bridger-Teton National Forest
Bureau of Land Management
Kemmerer Ranger District