Kemmerer Mayor: 'Natrium Power Plant on schedule'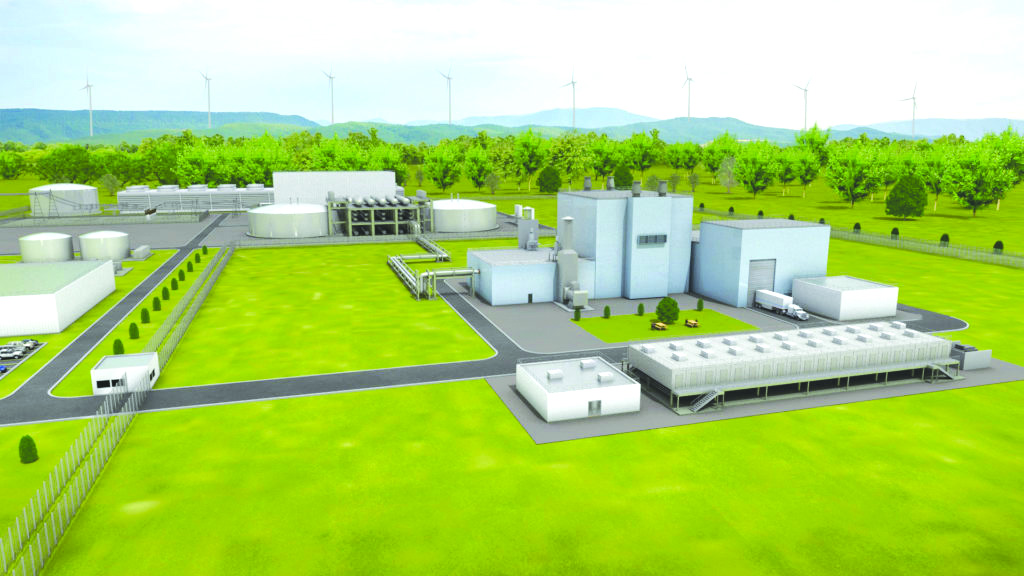 SVI Media / City of Kemmerer –
On Friday, July 15, 2022, Kemmerer Mayor Bill Thek and City Administrator Brian Muir met in person with TerraPower and Bechtel officials to get an update on the progress of the TerraPower Natrium(tm) Advanced Nuclear Power Plant.
The officials said that the site drilling went very well and that the site is a "perfect place to build the plant". The next phase of the project begins in Spring 2023 when an estimated 150 construction workers will build a sodium test fill facility (TFF) to test prototypical sodium pumps and a sodium tank to replicate the reactor.
It will be a permanent structure made of fabric membrane that will continue to function as a test facility even after the Natrium Reactor is built, employing its own workforce. Mayor Thek said, "I was very pleased with our meeting. Everything is going according to the plan and schedule." Officials also noted that later in August the temporary trailers that have been on-site during the drilling phase will be gone and that earthwork will begin in the Spring as soon as the weather allows it.

Let us know what you think!
Tagged:
Bechtel
City Administrator Brian Muir
Kemmerer Wyoming
Mayor Bill Thek
Natrium Advanced Nuclear Power Plant
TerrPower