Kemmerer students learn from crash simulation
The Kemmerer High School student body got a lesson in the consequences of distracted driving Wednesday morning. The South Lincoln Emergency Responders and Lincoln County
School District Number One teamed up to enact a distracted driving mock simulation of a two-car crash just south of the high school.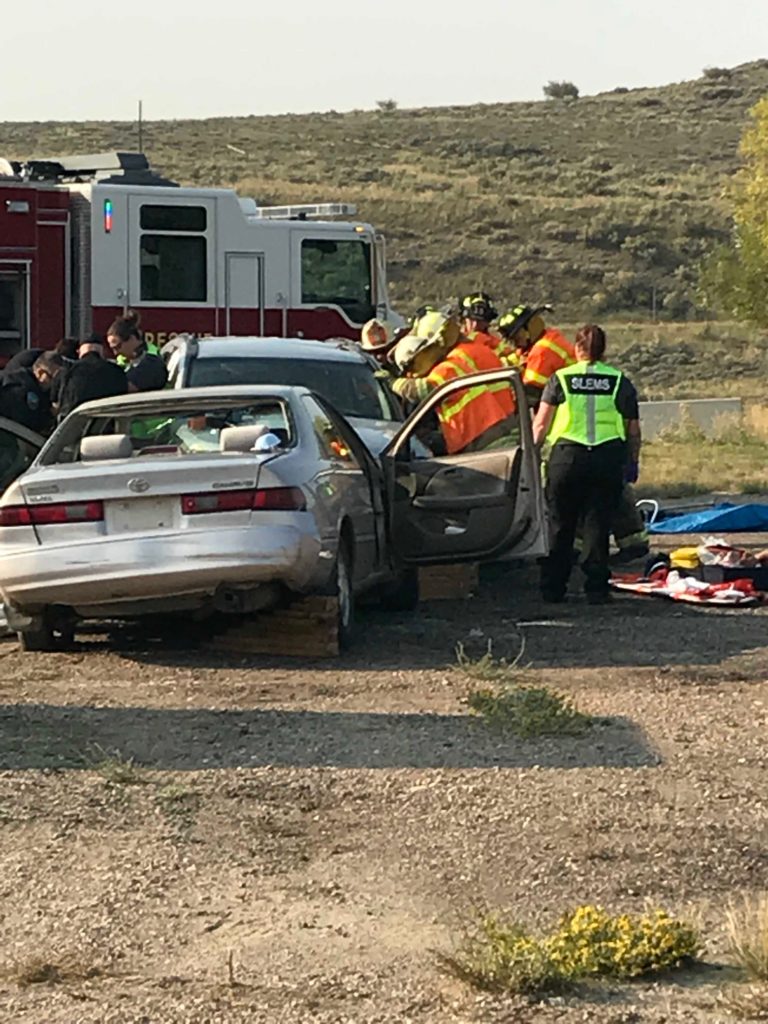 With the entire KHS student body looking on, the Kemmerer Police Department, the South Lincoln Volunteer Fire Department and local Emergency Medical Technicians used two old, wrecked cars and several actors to demonstrate how they responded to a serious car crash where one of the drivers was texting, and distracted. With EMT Scott Weiss narrating, the first responders showed how a scene was secured, how the victims of the crash were triaged, and how people trapped in the car were extracted.
Weiss stated that this past summer has been an especially bad one in terms of the number of emergencies that happened. He said local first responders had once been called to a car crash
that involved nine victims.
The simulation had a man called "Brad" who was the distracted driver and his girlfriend, "Callie" in one car. A man named "Steve", his wife, "Sarah" and baby were in the other car. The "baby" was only slightly injured. "Brad" suffered a broken arm. "Callie" was seriously injured, including a skull fracture. "Sarah" suffered bruises but no fractures. "Steve" was trapped in his car. Firefighters had to cut him out of the car. He was the most seriously injured, and required chest compressions at one point. "Steve" eventually died. The demonstration showed students how each victim was treated, placed on a gurney and placed in ambulances.
After the mock distracted driving simulation, everyone went to the KHS auditorium. Volunteer firefighter Fred Baldwin told students that extricating a victim from a vehicle is often much more difficult than the demonstration. He pointed out that in Kemmerer-Diamondville, all EMTs and firefighters are volunteers and must come from their regular jobs and tasks to respond to an emergency. He said responders go through trauma as well when responding to such emergencies.
Kemmerer police sergeant Jake Walker discussed how law enforcement secures a car crash scene, and conducted an investigation. In this simulation, "Brad" told him he had been texting a friend while driving. Texting while driving is a crime, he said. Walker said because a death occurred in this simulation, "Brad" could be charged with a serious crime and possibly spend time in prison.
Lincoln County Attorney Spencer Allred told students about the criminal aspects of the situation, and what his office may do. He said the person responsible could suffer some serious consequences that would affect him for years, and would greatly affect his future.
Kemmerer High School principal Shawn Rogers closed the presentation by saying he was most concerned each school day when students were leaving for lunch and at the end of the school day. That was when students were driving out of the school parking lot. He said some students were careless and driving too fast. He also stated that some students may have not taken the mock crash seriously, but he hoped at least some had learned some lesson from the demonstration that would enable them to avoid car crashes in the future.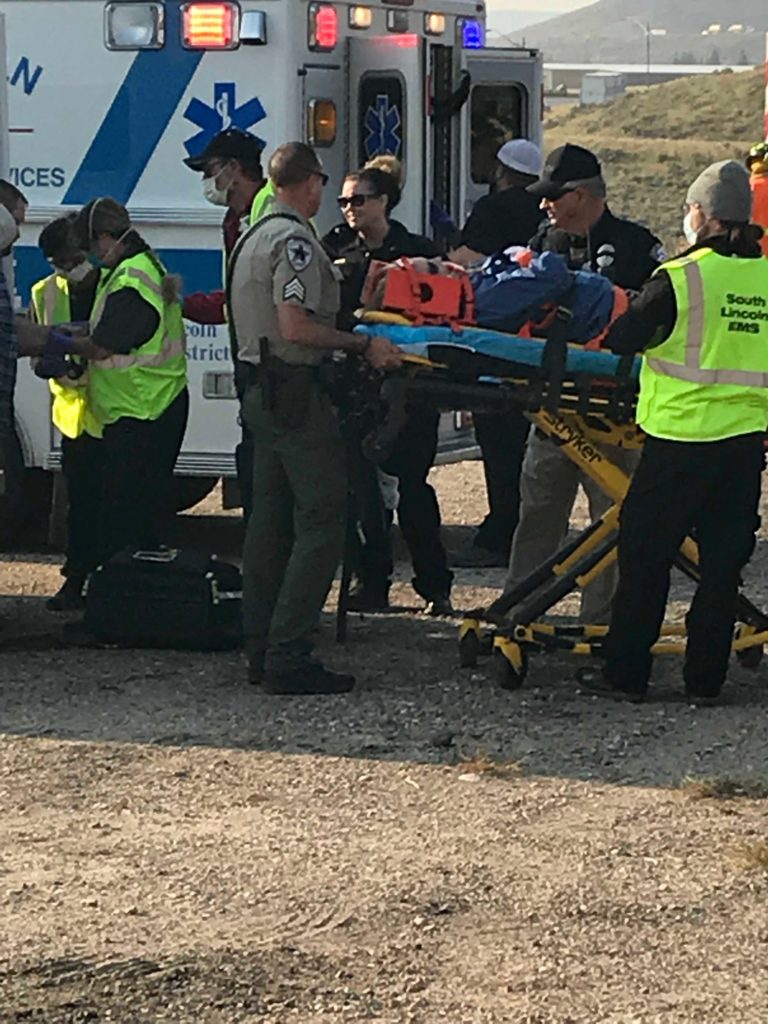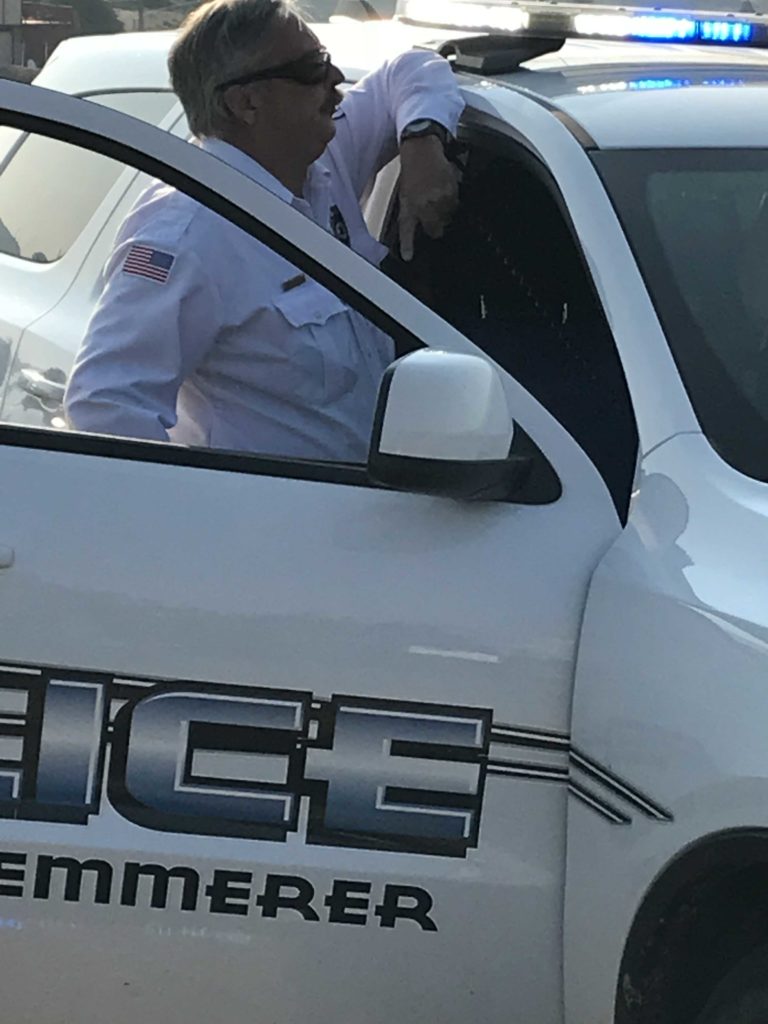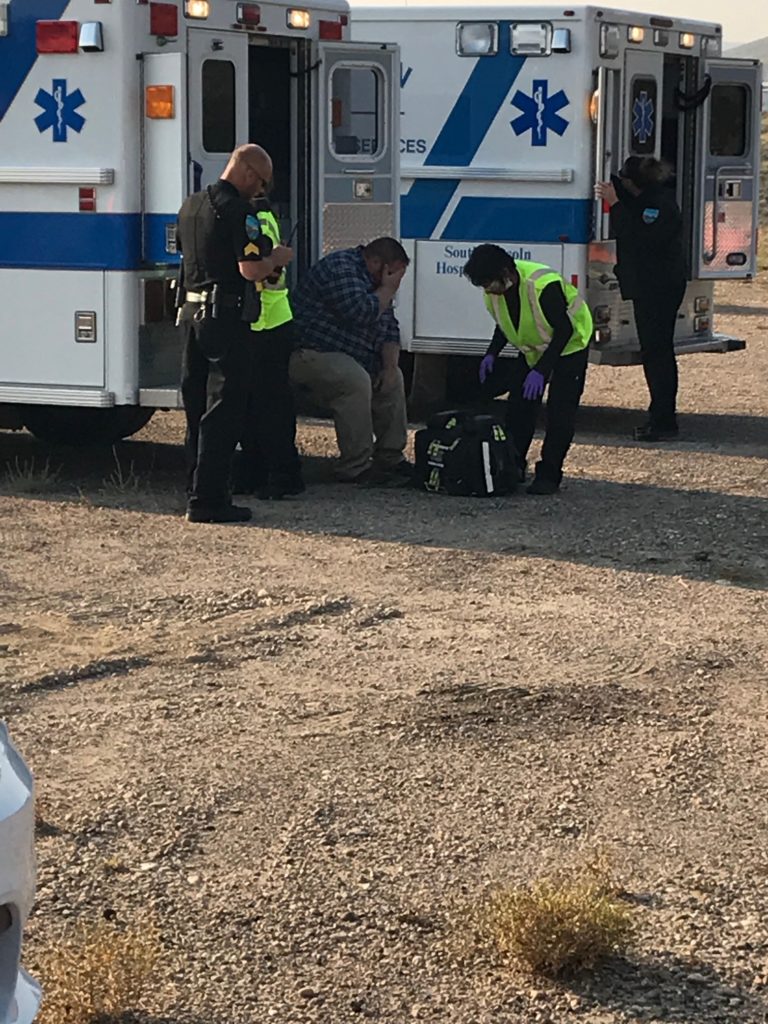 Let us know what you think!