Kemmerer's Proffit scores 90-point ride; hits Top 30 in earnings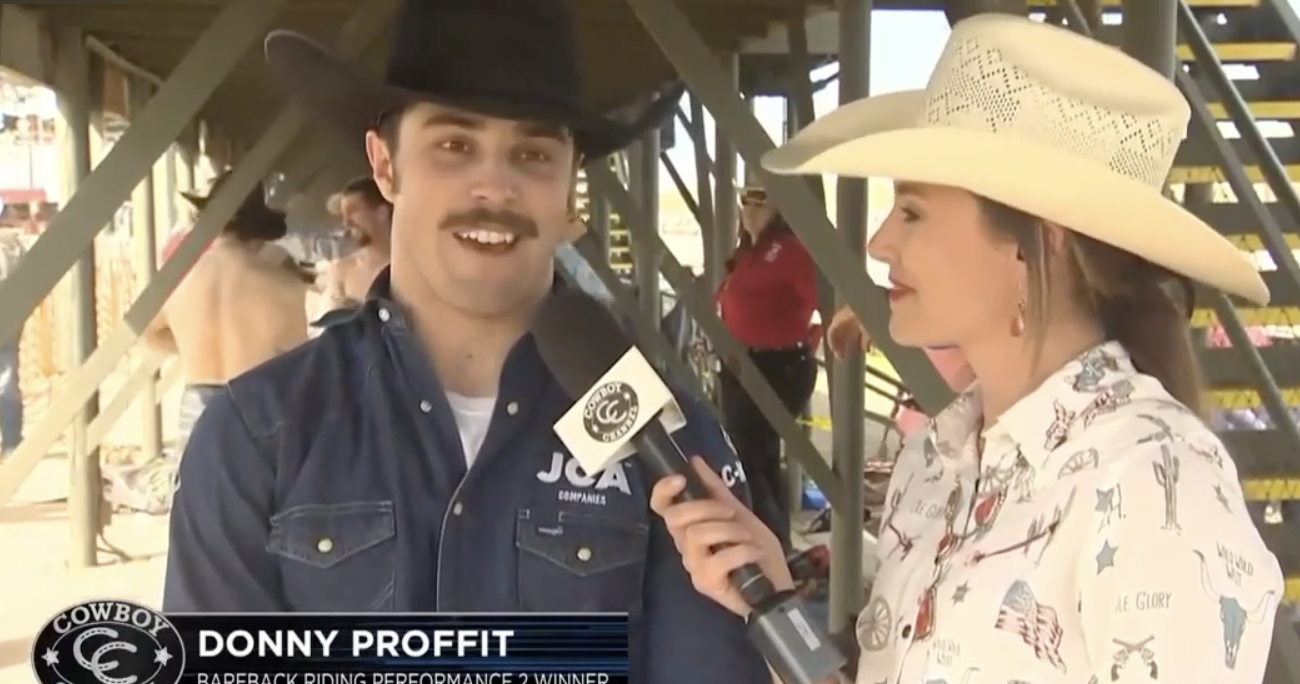 This story courtesy of thecowboychannel.com – 
CLICK HERE FOR A VIDEO INTERVIEW WITH DONNY PROFFIT ON THECOWBOYCHANNEL.COM –
Wyoming's Donny Proffit matched up with the one and only Virgil of C5 Rodeo in Red Bluff to cinch the win. It would be an arena record breaking 90-point ride for the rookie aboard one of rodeo's best.
"I spent a lot of time thinking about it. I watched a lot of YouTube videos. It made it really hard to do schoolwork back home so I was really glad to capitalize on that," he said.
Proffit is in a tough class of rookie bareback riders and with a ride like this, he says this ride showed that he is here to stay. The Red Bluff Round-Up win added over $7,700 to Proffit's season earnings and he it pushed him into the Top 30 in the World.
Let us know what you think!
Tagged:
Donny Proffit
Virgil of C5 Rodeo in Red Bluff