Every 18-24 months, the lights go out.  The tower lights, that is.
You may have noticed the bright flashing lights on the top of the nearly 200 foot AM radio tower west of Afton were not flashing recently.  Heath "Tower Monkey" Jensen strapped on his harness Saturday, November 18, to replace the bulbs.
Below are images and videos of Jensen climbing the tower.
The lights are checked each night and morning to make sure they are working properly.  In the case they are not, KRSV is legally required to inform the Federal Aviation Administration.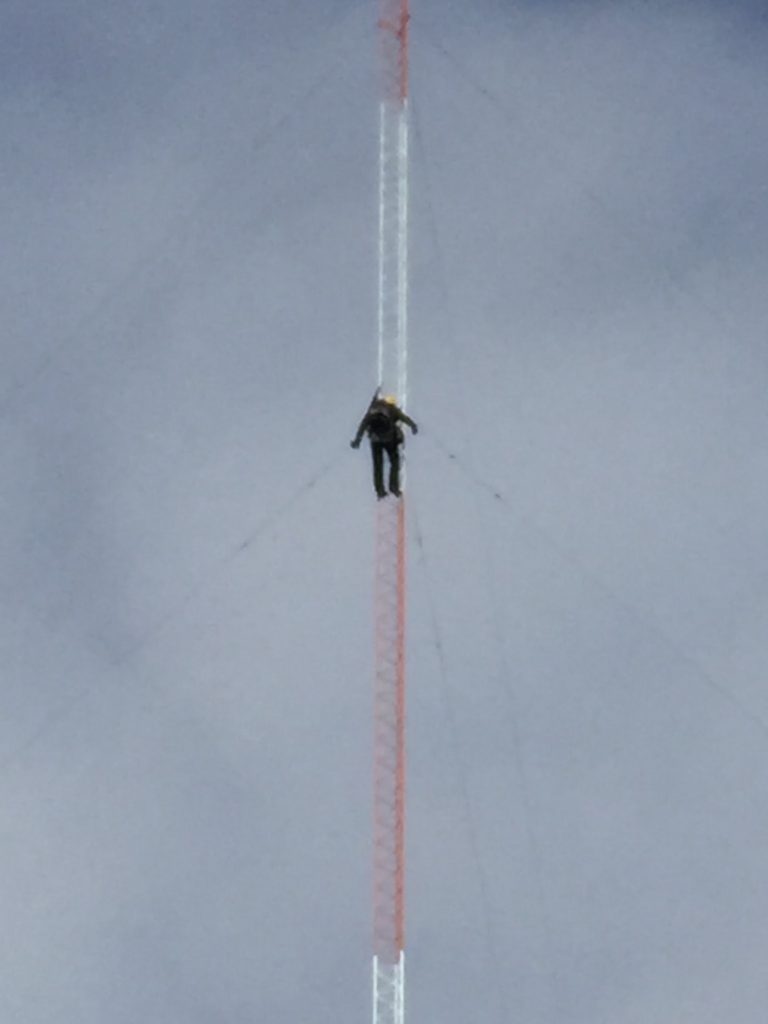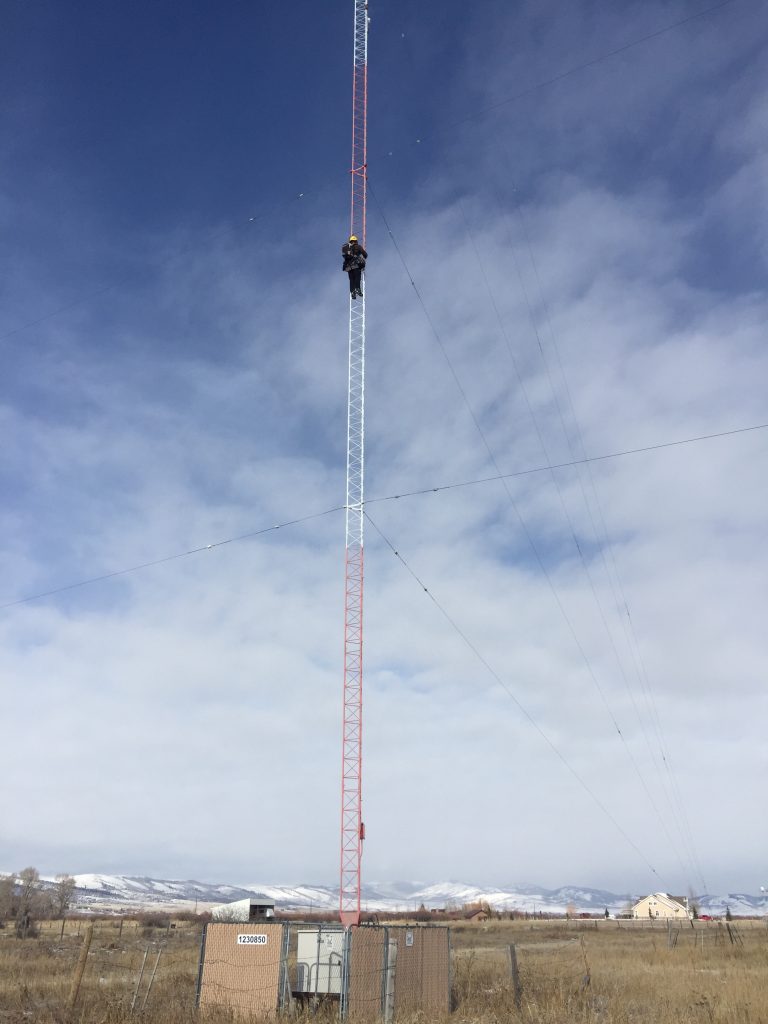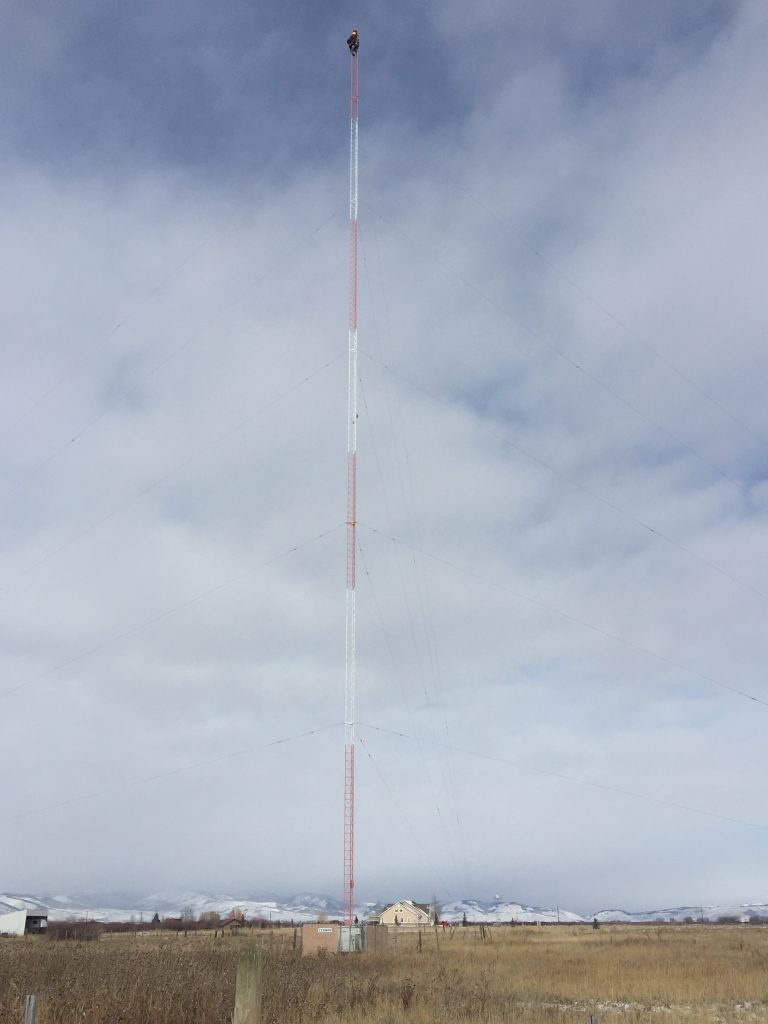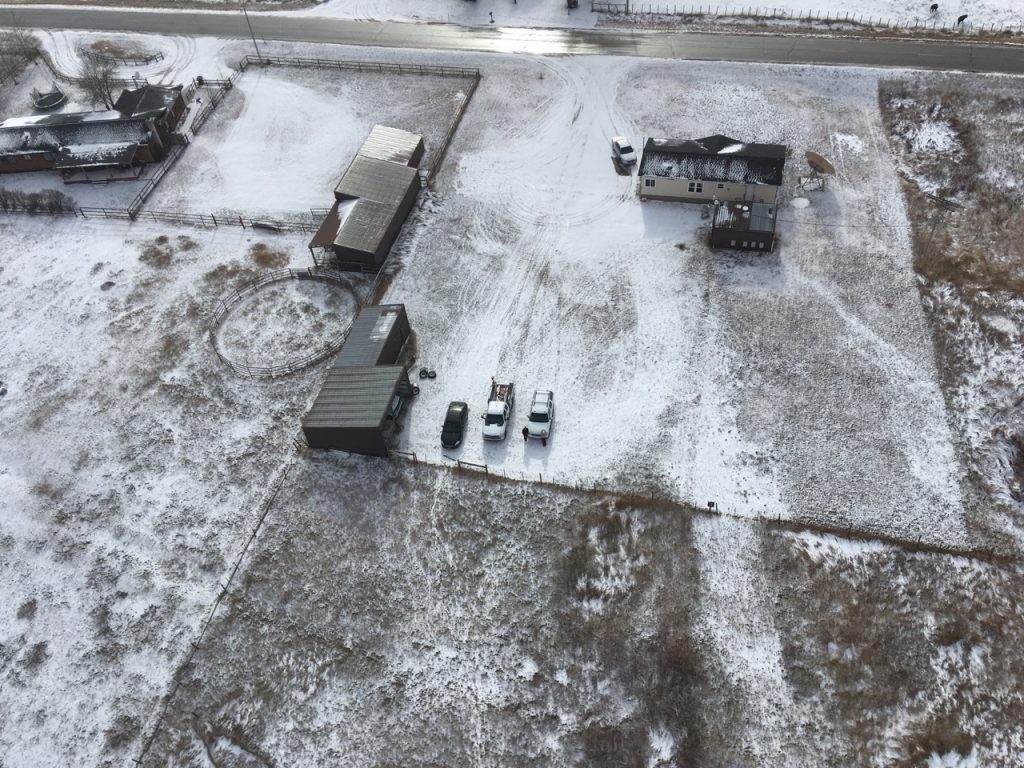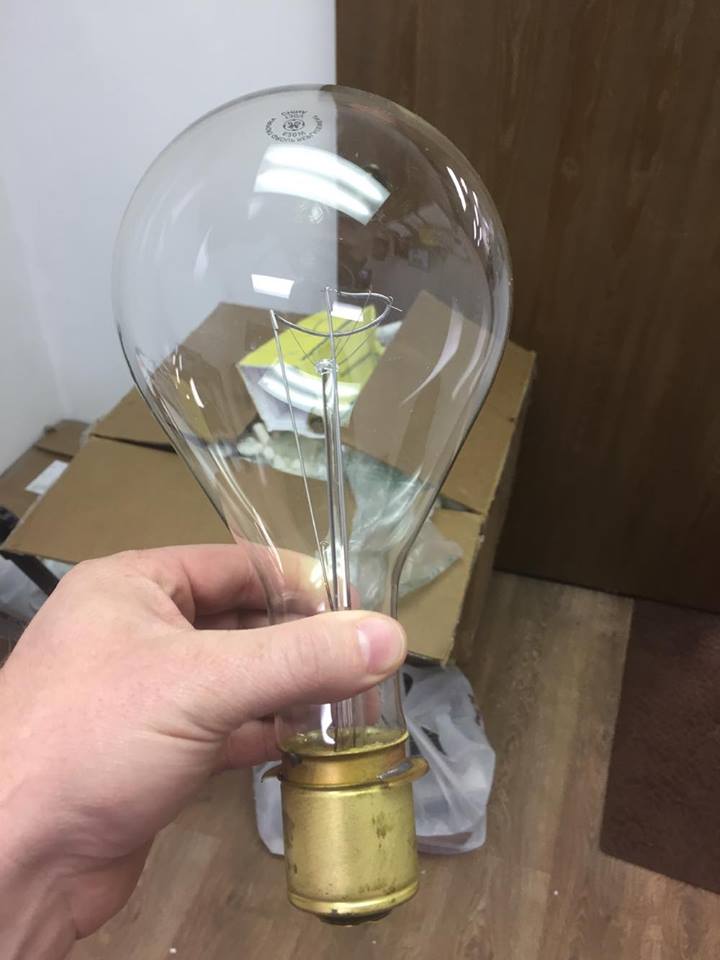 Video of Heath Jensen climbing the tower.
Let us know what you think!