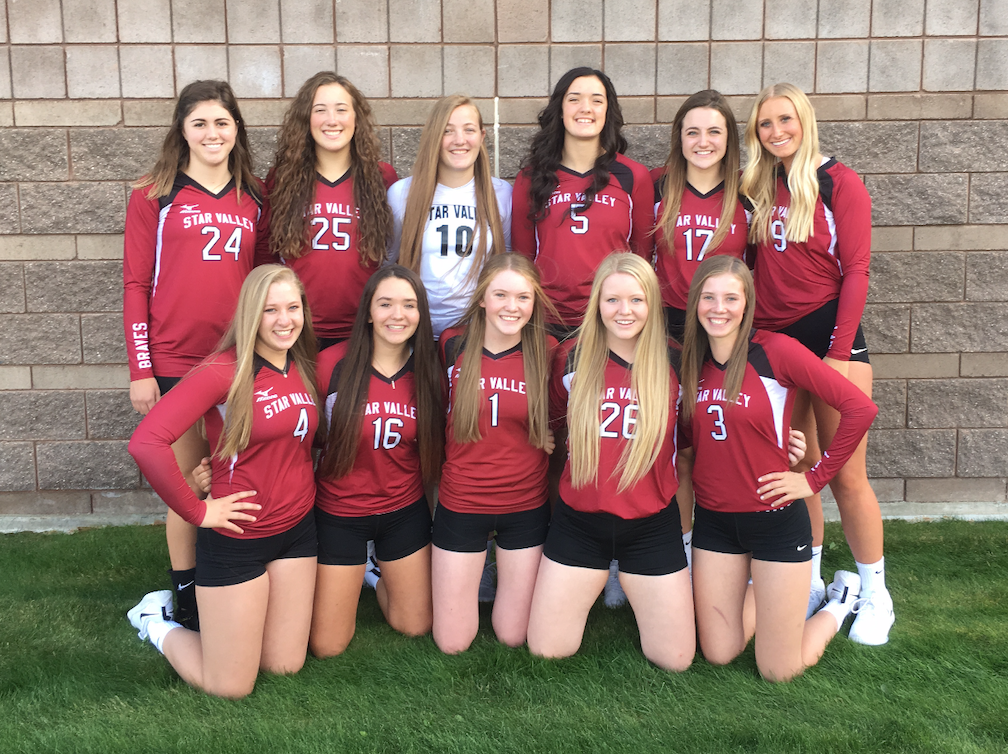 The Star Valley Lady Braves haven't lost a match since the opening round of the Evanston Border Wars nearly three weeks ago. The program was back at the home of the Red Devils on Tuesday night where they picked up their 15th win in a row and their 20th win on the season compared to just two losses.
"The girls played pretty well," replied head coach Blake Peterson on the team's way back to Star Valley. "I felt they pushed themselves hard and held themselves to a high standard."
During this stretch the team has swept 14 of those 15 teams and won 35 of their last 37 sets. The only two dropped were to Sugar-Salem during the SVHS Invite where the Lady Braves rallied to win their home invitational over the Diggers.
Tuesday night was the first foray into the 4A West for the 2019 campaign and it was yet another sweep which began as a fast start in a 25-11 victory.
Star Valley fended off the Devils 25-17 and 25-16 in the other two sets.
When asked which of his players stood out against the Devils, he simply responded "All of them."
In a pair of weekend sweeps the Lady Braves got big contributions from McKenna Brog and Otessa Olsen on the outside and inside hitting from Hannah Christie and Mia Hutchinson.
He also praised his defense.
"We played defense pretty well [and] did a good job of reading their hitters and their tips."
• Casper Tournament
The Lady Braves will be on the road this weekend in the Oil City as they will see some of the best competition in the state. With the Lady Braves having gone 18-0 against Wyoming teams so far this season, those numbers will likely be tested against perennial powers Douglas and Cheyenne East as well as Laramie who are all in the same pool.
Starting times for the Casper Volleyball Invitational will begin at 9 a.m. on Friday with bracket play commencing at 8 a.m. on Saturday.
Star Valley returns home on October 1 to host the Jackson Lady Broncs. This match will be broadcast live and in high-definition by SVI Media.
Tagged:
Blake Peterson
Evanston Red Devils
Hannah Christie
McKenna Brog
Mia Hutchinson
Otessa Olsen
Star Valley Lady Braves Volleyball