Although the weekend didn't go as planned, the end result will see the Lady Braves Volleyball team  playing in the Wyoming 4A State Tournament this upcoming week when they face the Cheyenne East Thunderbirds on Thursday. 
The 4A West Regionals started off with a bit of an inconsistent outing for the Lady Braves as they fell to the home-court Riverton Wolverines in a five-set battle. 
The loss knocked Star Valley into the elimination bracket which made for a long Saturday if they wanted to achieve their goals. 
The program clashed with rival Evanston in a 9 am match at Riverton High School and came away with a three-set sweep which advanced them to yet another elimination match less than two hours later. This time they went up against another rival in the Jackson Lady Broncs. 
With a State Tournament spot on the line, the Lady Braves left little doubt as they handily swept Jackson and set up a rematch with the Wolverines in the Consolation Finals which  awards the #3 seed. 
A full circle rebound was not meant to be as the Wolverines were able to win in three hard-fought sets to cement Star Valley's spot as the #4 seed in the culminating tournament. 
The team faces the 4A East Champion Cheyenne East Thunderbirds who came into regional play as a #2 seed but defeated Campbell County (3-1), Thunder Basin (3-2) and Laramie (3-1) to claim the title. 
The Kelly Walsh Trojans rolled to the 4A West Regional Championship including a win over the Cody Fillies in the final.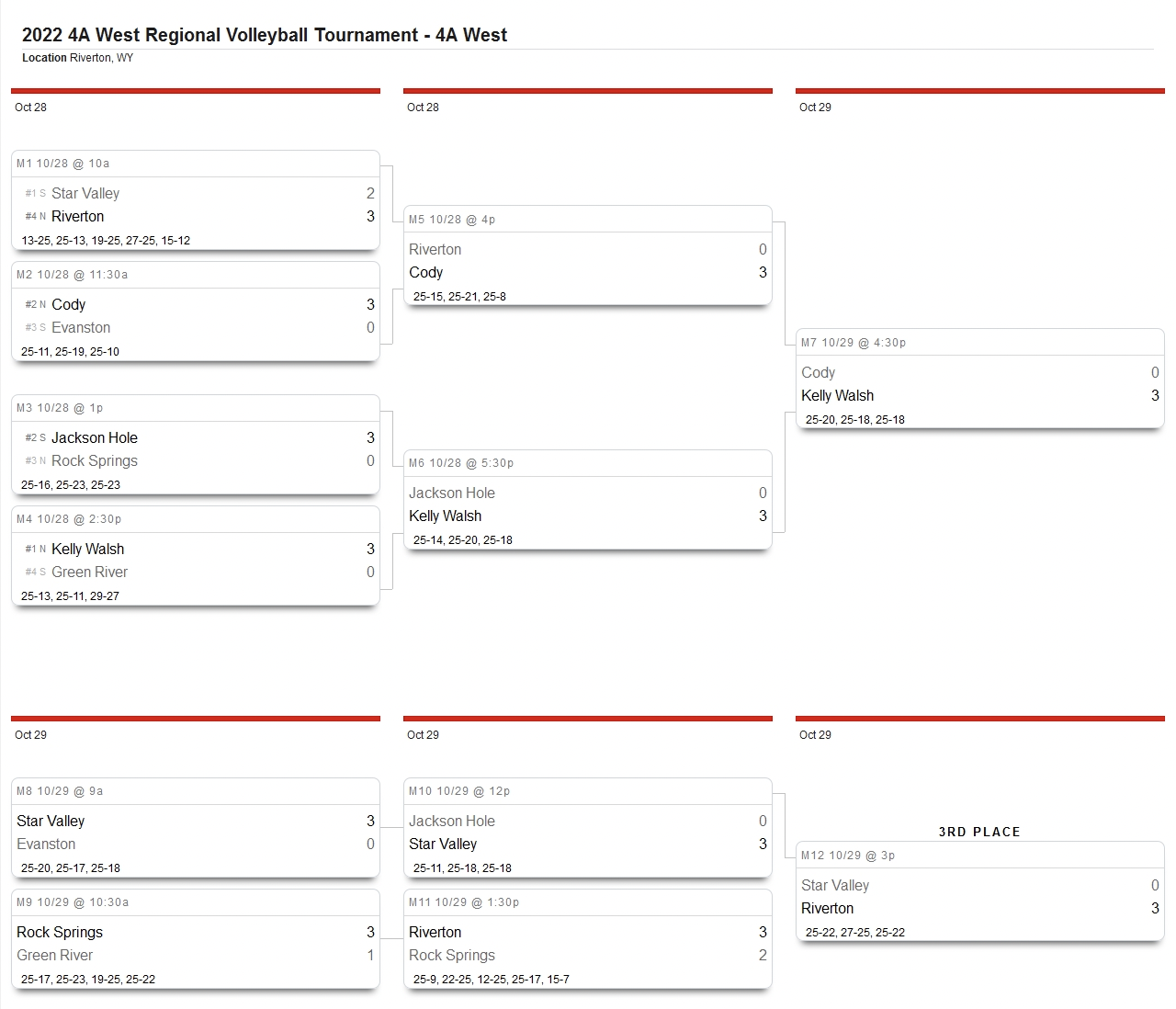 Let us know what you think!