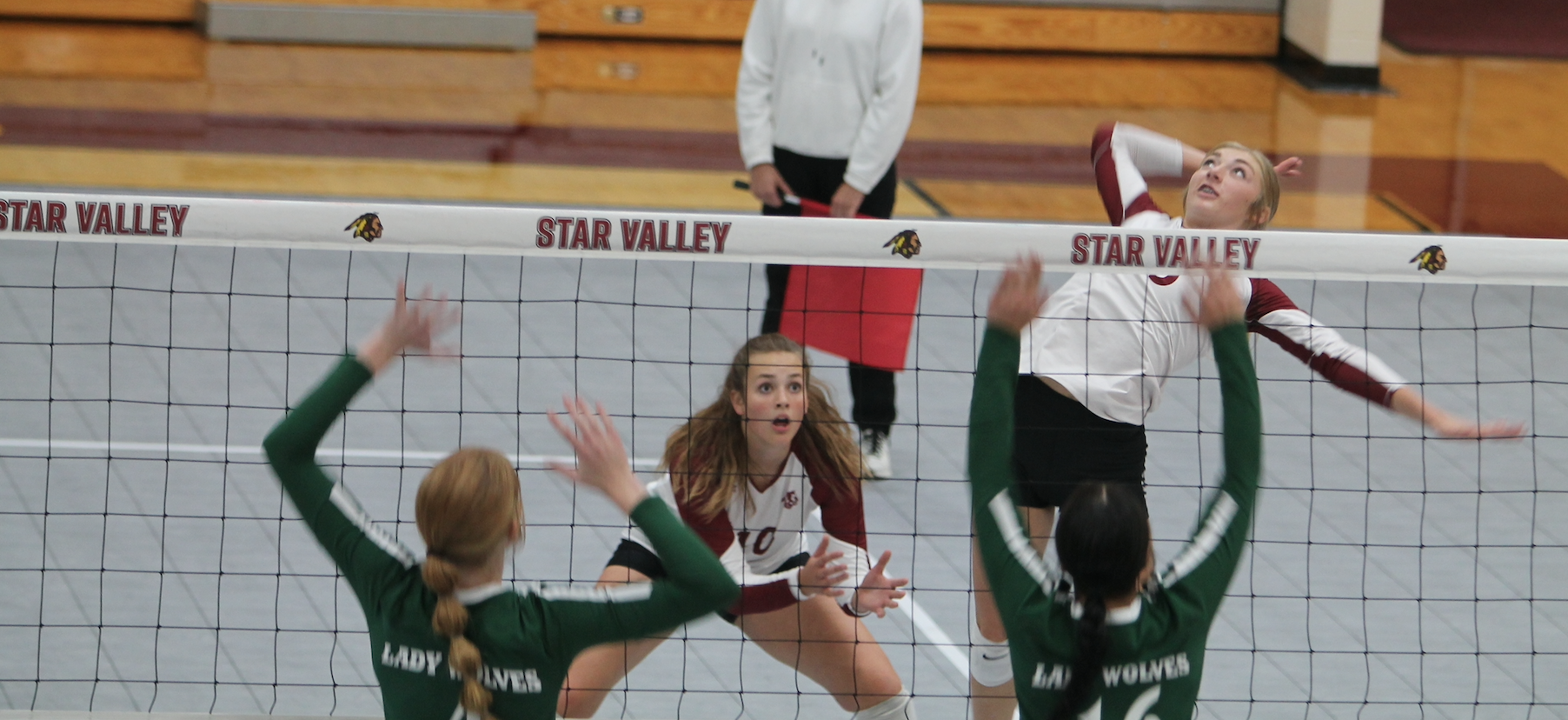 The Lady Braves won their third match of the week and their fourth match in a row as they picked up a sweep over Green River (7-12)(2-3) on Saturday afternoon. Star Valley won with scores of 25-16, 25-20 and 25-18.
The team relied on a well-rounded effort with six different players compiling at least four kills.
Kenlee Engelhardt finished with ten of her own while Maddie Hale and Josie Linford each added nine. Linford also led the team with three blocks.
The win improved the program to (19-8) overall and (3-1) within the 4A West.
The season continues for the Lady Braves with four more home contests starting next Friday October 7 as the host top-ranked Kelly Walsh at 3 pm followed by a home match against Rock Springs on Saturday with a 2 pm scheduled start time.
Let us know what you think!
Tagged:
Green River Volleyball
Josie Linford
Kenlee Englehardt
Maddie Hale
Star Valley volleyball