Large helicopter brought in to rescue injured motorcyclist in B-T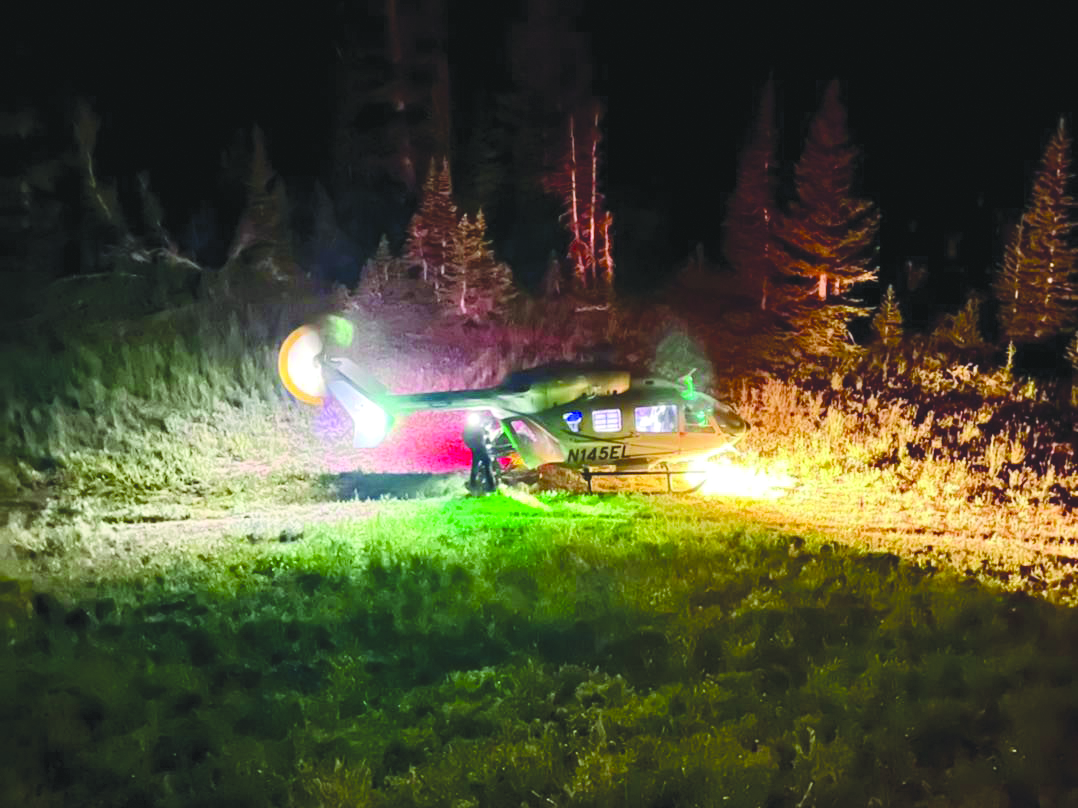 ◆ Hot summer temperatures hamper high country rescue.
Star Valley Search & Rescue were called on during the Labor Day weekend to help an injured motorcyclist in the Bridger-Teton National Forest.
The call came in at approximately 4:30 p.m. Friday, September 2, notifying first responders of an injured motorcyclist near Corral Creek Lake. The lake is located in the Salt River Mountain Range between Star Valley and Greys River.
Responders report the injured biker suffered a "blown knee."
A helicopter was called to assist, but abnormally high temperatures resulted in a decision to not land at the mountain site because of the "lack of lift" that could occur on an unusually hot day.
Two additional Search & Rescue groups were dispatched to site, starting in from the Dry Creek side, while an additional group came in from Greys River side.
Rescuers began preparing to wheel the patient out of Corral Creek.
In the meantime, a crew from Park City responded to the call and flew in late at night with a much larger helicopter and was able to get the patient out of the area around midnight.
Search & Rescue reported the rescues was challenged by difficult terrain all negotiated in the evening hours.
At daylight crews worked their way back from the site, with the rescue formally completed at 12:30 p.m. on Saturday, September 3.

Let us know what you think!
Tagged:
Bridger-Teton National Forest
Corral Creek Lake
Dry Creek
Greys River
Salt River Mountain Range
Star Valley Search and Rescue