LCSD No. 2 making administrative changes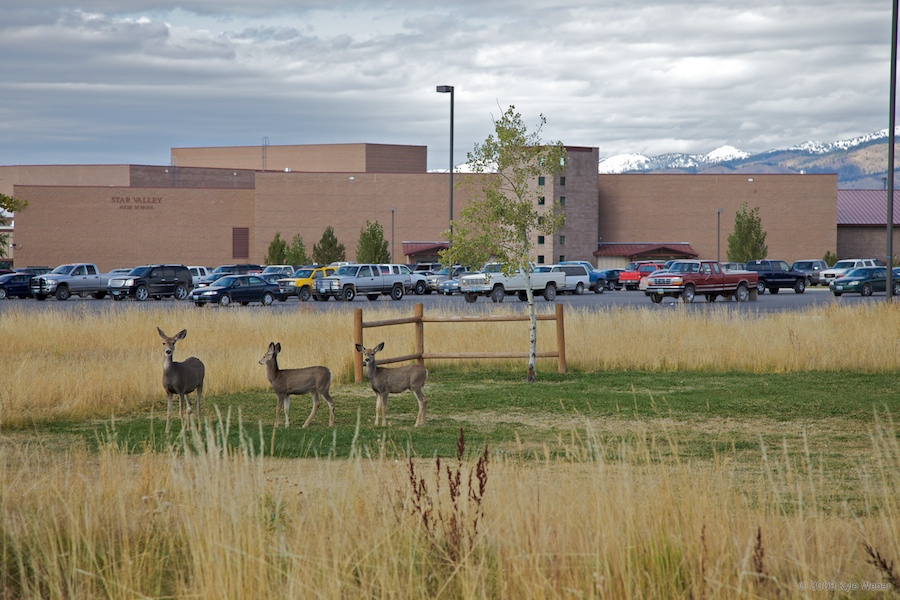 ◆ New principal sought for SVHS.
"It's spring time in education," Lincoln County School District No. 2 Matt Erickson said as he talked about the upcoming staffing changes for the district serving Star Valley and Cokeville. He was referencing the time of year when teachers and administrators announce their intention for the coming year.
The superintendent reported the district's director of elementary education Dr. Amanda McAdams will be taking employment elsewhere.
As a result, the district will be combining administration positions. "We are restructuring at the director's level," explained Supt. Erickson. "Moving forward, we will not have a director of elementary."
Directors at that level will be more specialized. "For instance, instead of having a director over elementary, the director will be over Math K-12 or Reading K-12," explained Erickson.
In the past three years, the LCSD No. 2's Secondary Education Director's position has been combined with the high school principal's position.

"An invitation was extended to Jason Horsley, who has been serving in dual roles as SVHS Principal and Director of Secondary Education," said Erickson. "On July 1 he will move to the district office [for the secondary director's position and we are advertising for a new Star Valley High School Principal. That position closes Sunday afternoon [April 3, 2022] at 4 o'clock."
Once the position closes, interviews will be conducted along reference and back ground checks during the first week of April.
"The principal of Star Valley High is an overwhelming job itself," he said of changing the positions.
Nate Wescott will remain as director of special services.
Applications are also under consideration for the SVHS basketball coach. "We have some quality applicants so far," said Erickson. "Athletic Director Rob Erickson and Mr. Horsley, as principal, will be working through that process."
The changes will take effect with the new fiscal year.
Formal announcements on the new positions are expected at the April 6 LCSD No. 2 School Board meeting.
Meanwhile interviews are underway regarding several teaching positions for the 2022-2023 school year. "It's springtime in education," Erickson concluded. "We're optimistic and ready to move forward."
Let us know what you think!
Tagged:
Dr. Amanda McAdams
LCSD No. 2
Star Valley High School
Superintendent Matt Erickson