LCSD No. 2 to implement new Social Studies content about Wyoming indigenous peoples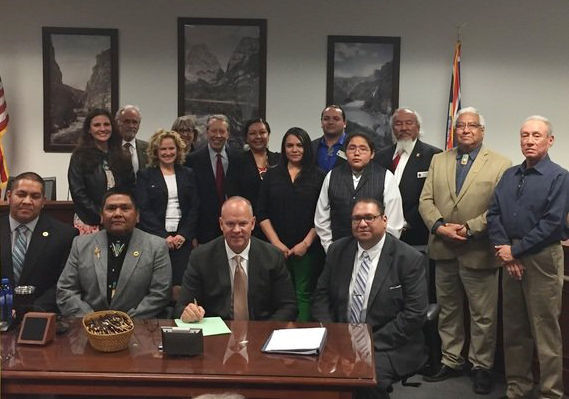 ◆ The adjustment comes in response to The Indian Education for All Act.
LCSD No. 2 is preparing to launch a new program that falls under the umbrella of the Social Studies track in kindergarten through 12th grade curriculum, with most standards being addressed at the middle school and high school levels.
With the drafting of The Indian Education Act for All in 2018 by the Wyoming State Legislature, LCSD No. 2 has been preparing to increase educational opportunities and is planning to implement the new curriculum adjustments beginning Fall of 2022.
"This legislation reflects a big effort in the state of Wyoming right now to educate our people about the culture of the Indigenous People here and give them the respect that they deserve" shared LCSD No. 2 Superintendent Matt Erickson in an interview with Duke Dance on the SVI Radio Network Weekday Wake-Up, January 25. "We have been working behind the scenes with some influential Native Americans and they have been helping us with some resources. The state has been helping with resources as well. This year, we are putting our toe in the sand, so to speak, but we are ramping up to implement this next fall. Our Social Studies teachers are getting some professional development and we are having some common assessments written so we are about there."

Erickson explained that there is a significant difference between knowing the history of our area and understanding and respecting the culture of the indigenous peoples who live in Wyoming. Students will have the opportunity to not only learn about the history of the Native Americans and tribal governments in Wyoming, but also understand and value their unique cultures and practices.
One of the standards that has been created for this curriculum reads, "Explain the rites, duties and responsibilities of being a tribal member of the Wind River Indian Reservation and explain the historical development of the United States Constitution and treaties and how they have shaped the United States, Wyoming and tribal governments."
"We are pretty excited about this," concluded Erickson. "There are some really neat things involved, and obviously, we welcome the discussion and have an obligation and duty to learn these things, especially where we live. There is a lot of rich history around here and we want to be good stewards of educating our students through this Indian Education for all Act."
Let us know what you think!
Tagged:
Indian Education for All Act
LCSD No. 2
Wind River Indian Reservation