LCSD2 making adaptive learning plan to be reviewed by the state
◆ District's plan to be shared during April 1 board meeting.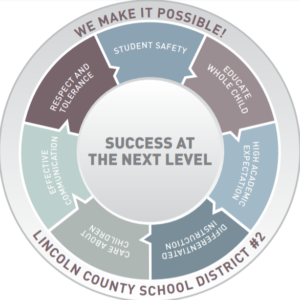 Lincoln County School District No. 2 schools will remain closed through April 17 in continued effort to contain COVID-19.
Governor Mark Gordon and Wyoming Superintendent of Public Instruction Jillian Balow met with LCSD2 administrators on Friday, March 27 to deliver the guideline and share additional expectations for school districts.
"All 48 school districts have been tasked with creating an Adaptive Learning Plan for the state to approve," said LCSD2 Superintendent Matt Erickson. "These plans are to be submitted to the state prior to Tuesday, March 31 at 5 p.m. The district leadership team drafted our plan Friday the 27th."
LCSD2 students K-12 are currently completing schoolwork online under direction from teachers and aids.
Teachers are working from home to inspire students and give them quality instruction.
"We will be sharing our districts plan with our school board Wednesday, April 1 at 6:30 p.m.," said Erickson.
The school board and invited parties will meet online via a meeting application.

Tagged:
Lincoln No. 2
Superintendent Matt Erickson
Wyoming Superintendent of Public Instruction Jillian Balow