LCSD2 Spotlight: sharing history and economics with students
◆ Michael Mattson teaches at Star Valley High School.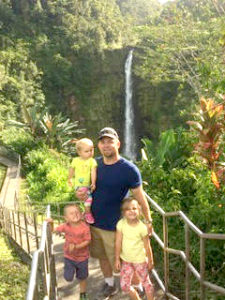 With 14 years of teaching experience, Michael Mattson currently teaches World History, Economics and Construction at Star Valley High School.
Mattson started his career near Idaho Falls, but 11 years ago he moved his family to Star Valley. "We love Star Valley and always wanted to be here.  My wife's family is from here and we spent almost every weekend and the summer here before we moved.  We love Wyoming and outdoor activities like camping, hiking, hunting and fishing."
"I've always loved History, woodworking and construction," said Mattson.  "Education allows me to teach the things that I love.
I love working with the students.  They are so full of life. They make education the funnest job I've done by far. LCSD2 is the best school district I've been in.  They're supportive of students and teachers.  From day one, I noticed that everyone in the district seems upbeat, positive, and actively engaged in helping students."
Mattson knows that administrators and teachers do what they do because they care about kids and those kids' futures.
"From inside education I see how much the faculty are constantly trying to help students.  Of course, we're trying to help them learn curriculum and we all do a lot of stuff to aid that, but every teacher at our school cares about the students. We try to help them with scholarships, job applications, or just social interactions.  We try to notice when they're sad and struggling or when they just had success.  We see them grow and have sorrow in their sorrow and joy in their joys."
There is no where that Mattson would rather be than in the classroom with his students. He plans to teach for the rest of his life and has no interest in any activity that would take him from daily interaction with students in the classroom.
"I want the virus and everything to be over so we can get back to school," said Mattson.  "I miss interacting with the students. I'd like to think that I make a difference in their lives, but I know they make a difference in mine."
Tagged:
Michael Mattson
Star Valley High School