Legislature prepares for 2023 session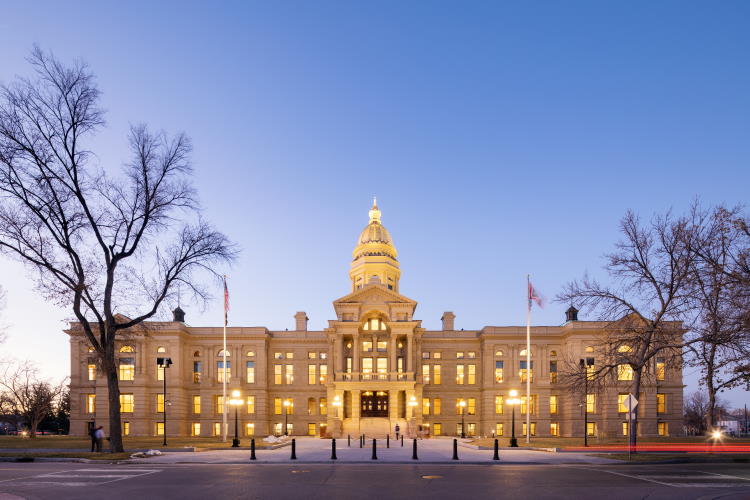 ◆ Legislature closes in March, new meetings start in April.
Within weeks of closing the Wyoming Legislature's 66th session, two committee meetings will be held in April in preparation for the 67th session scheduled to start in January of 2023.
The Legislature's Joint Mineral, Business & Economic Development Committee will meet April 25 and 26 in Casper at the Thyra Thomson State Office Building.
Topics include oil and gas issues, statutory changes for drilling, carbon sequestration liability, federal exploratory units, public works apprenticeship programs, deregulated power zones, a hydrogen presentation, DEQ issues and re-purposing industrial sites.
The Joint Revenue Committee meets will meet at the Fremont County School District Office in Riverton on April 27 and 28. Topics are pending for this committee meeting and will be posted on the Wyoming Legislature's website.
In an earlier report to the Wyoming Legislature's Management Council, the Revenue Committee reported plans to review issues related to property taxes, property tax relief programs, the State Board of Equalization, property taxes on second homes, and property tax administration in general.
The Wyoming Legislature Management Council put in an eight-hour day on Friday April 8, sorting out topics for the coming year and taking reports from the respective committee chairs.

As an example, the Judiciary Committee will work on Guardian ad Litem laws, criminal safeguard records, park ranger law enforcement, and crosswalks.
Appropriations will take on School Capital Construction, employee compensation, and, working with the Education Committee, K-12 eternal cost adjustments will be considered.
Education will work further on K-3 reading programs, in addition to other topics.
The Corporations Committee will consider pharmacy management benefits and liquor license changes.
The Labor and Health Committee will be considering organ donation legislation and behavioral health, in addition to other topics that will develop throughout the year.
All committees and the topics they will consider in the coming year, in addition to meeting times and locations can be found at: https://www.wyoleg.gov/Calendar/20220401/Meeting.
Let us know what you think!
Tagged:
Business & Economic Development Committee
Joint Mineral
Joint Revenue Committee
Wyoming Legislature 67th Session