Lifting burdens through Make-A-Wish in Star Valley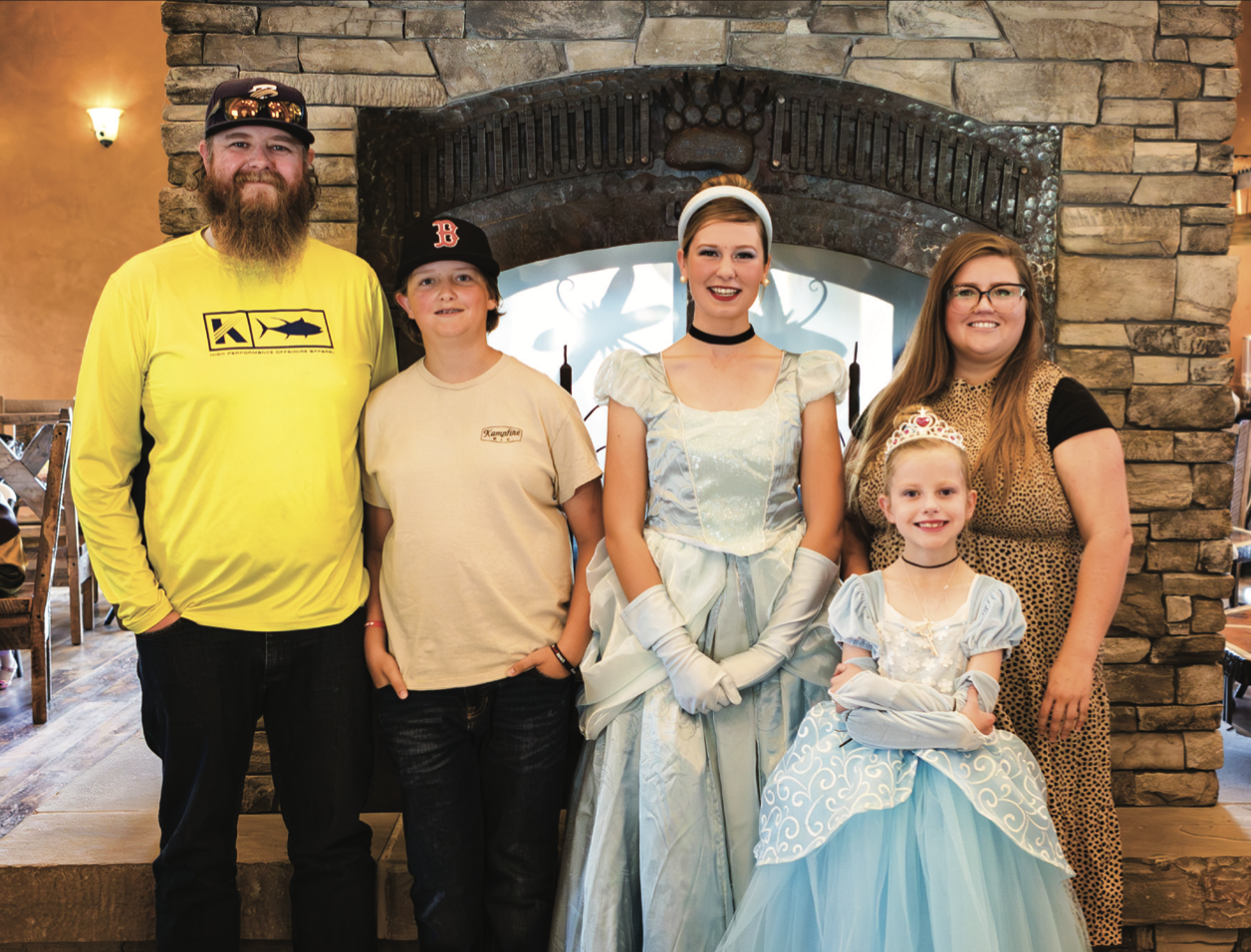 • Program assists families with difficult health challenges.
Seven-year-old Aven Lancaster's September Sunday afternoon was brightened by a visit from Cinderella.
The visit, complete with about 45 family and friends gathered at the Kodiak Lodge, was part of the Make-A-Wish program, designed to help families with children going through life-threatening illnesses.
Coordinating this event were Vicki Buckley and Tammy Bitter, Star Valley Make-A-Wish representatives.
Buckley has been conducting the program locally for the past four years and was recently joined by Tammy who had worked with children's assistance programs before moving to Star Valley. Both are enthused about Make-A-Wish and how the program offers both the child and family an opportunity to experience happiness in challenging times.
They explained that families going through major illness are adjusting to changes in their social lives, finances and overall family dynamics and a program such as this helps ease burdens.
Buckley said the smiles and happiness come in different ways but often through a trip or an event that may not be possible without assistance. For Aven, it will be Disney World later, but in the meantime Cinderella came to her at the family gathering in September.
"All the girls were beaming when Cinderella walked in. That's my reward," she said. "It's fun You meet great people. People in the valley just rally to help."
Several of the cousins and friends had dressed up like princesses to compliment Cinderella's visit. "They were celebrating Aven going to Disney World," she said.
"She flew all the way from Disney World, via Star Valley High School," Vicki added with a smile.
Tammy and Vicki had called on Star Valley High School student Anna Haderlie to help with the role of Cinderella.  She came in full costume and character for the event. "We couldn't have asked for a better Cinderella," Buckley  advised..
Aven was "ecstatic" about the visit.
"To qualify, [for Make-A-Wish] children have to be between the ages of 2 1/2 and 18 and diagnosed with a life threatening illness," explained Bitter. "Before we visit with them they have already made an application to Make-A-Wish Wyoming in  Casper. Then Make-A-Wish contacts us. Then we get involved at that point."
Buckly concluded, "This is a vacation, a wish, they would never experience. This is a once in a lifetime wish. All the girls were beaming when Cinderella walked in. That's my reward."
Tammy referenced the joy, "It's rewarding to work with a family that has gone through so many trials in their life," she said. "To be able to be a part of Make-A-Wish, to see the happiness, it's a wonderful little part of bringing joy to them. It's extremely rewarding to me."
Let us know what you think!
Tagged:
Anna Haderlie
Aven Lancaster
cinderella
Make-a-Wish
Tammy Bitter
Vicki Buckley